Happy World College Radio Day from KCSB-FM!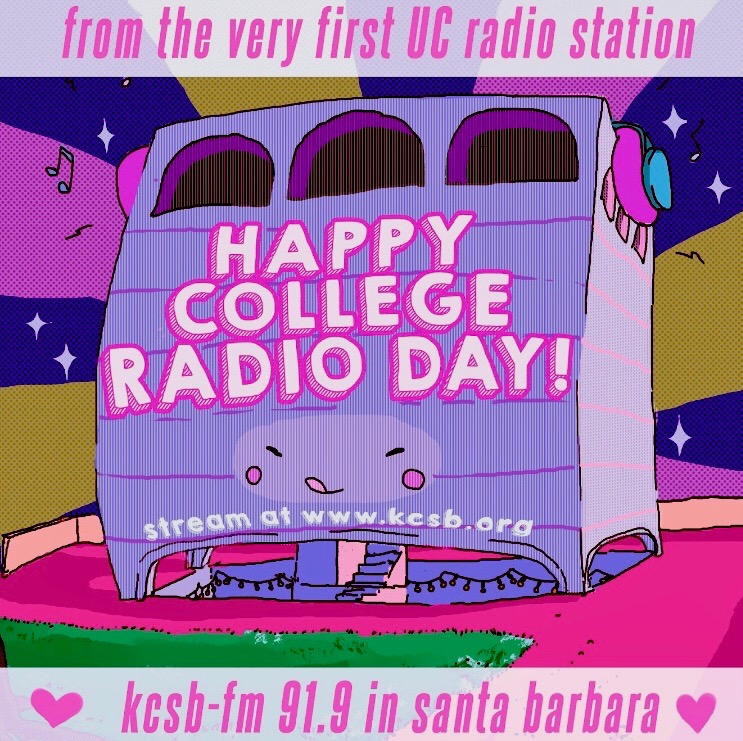 Today is the 10th annual World College Radio Day!
As the first UC radio station to be established within the UC Radio Network, KCSB-FM is virtually joining the celebration of the unique and special medium of college radio. Celebrate with us! Tune in here on www.kcsb.org or, if you're in the greater Sabra Barbara area, 91.9 FM on your dial, as always.
What do you love about college radio? Call in and leave us a voicemail at (805) 253-3091 (and let us know if you'd like it to air on the radio!) 💝