Show Review: Big Thief at the Fonda Theater on 5/3/19
On May 2nd, four-piece indie-rock band Big Thief headlined The Fonda theater the night before the release of U.F.O.F., their third full-length album. Singer-songwriter Victoria Williams opened the show with a performance that was unarguably quirky, charming, and wholesome. As her band left the stage for her last song – seemingly meant to be a solo performance — she exclaimed "They just left… Y'all didn't have to leave, y'all can jam with me!"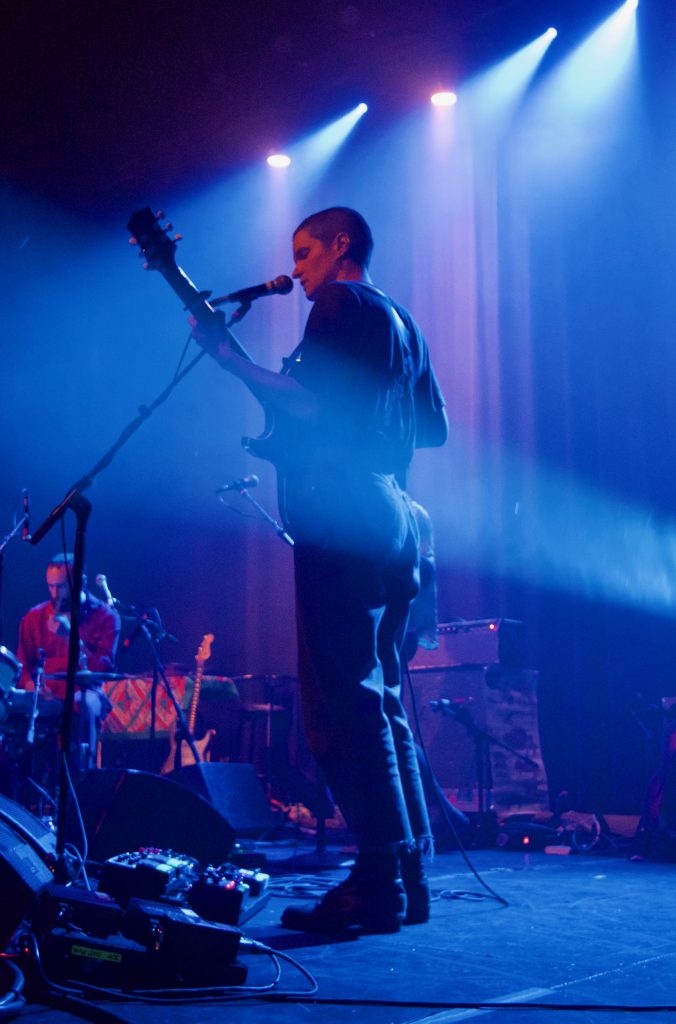 Big Thief, which consists of Adrianne Lenker (guitar, lead vocals), Buck Meek (guitar, backing vocals), James Krivchenia (drums), and Max Oleartchik (bass), handed flowers out to the audience before taking the stage, thanking everyone for being there. "We're playing a lot of these songs for the first time," said Lenker after playing the album's title track. Coming off of "Cattails" Lenker displayed a lost fingernail to Krivchenia, taking a moment to assure the audience that she hadn't just flipped him off. It's this subtle sense of humor and undeniable comradery between bandmates that makes Big Thief such a treat to experience in person.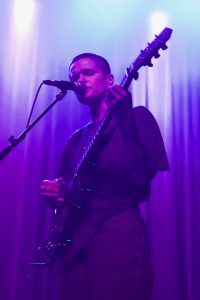 The setlist featured a mixture of songs both old and new as well as an unreleased track titled "Not", which was highlighted by a positively heart-swelling guitar solo by Lenker. While much of Big Thief's music gives off a raw and haunting tone, fan-favorites such as "Shark Smile" featured infectious melodies that had everyone in the crowd swaying along. In between songs, the band re-tuned their instruments in silence aside from the occasional words of gratitude. Victoria Williams and her band re-joined the stage for a song, and after a brief huddle it was decided that she would stay on stage for the last song "Capacity". Williams stood center-stage dressed in all white, swaying along in the lights looking just as captivated as the audience. The night was an unforgettable introduction to a stunning new album. Fans left the venue in a daze, flowers in hand, and cheeks sore from smiling.
Show reviewed and photographed by Niko Van Eimeren.