Lucidity Presents: Halloween at Home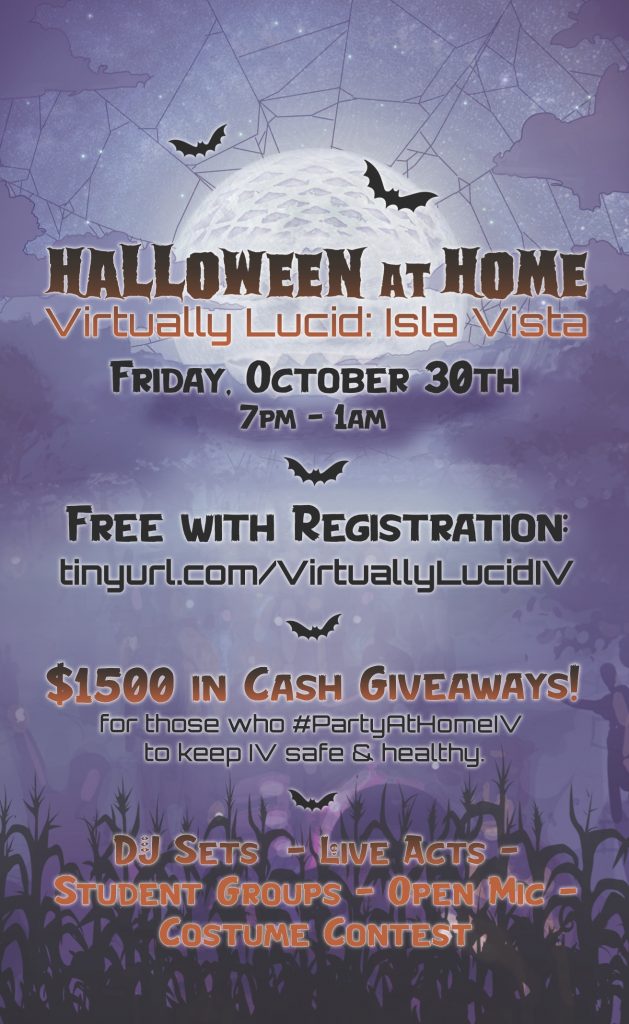 This Halloween weekend, Lucidity has teamed up with the Isla Vista Community Services District to bring you Halloween at Home: Virtually Lucid Isla Vista.
This will be happening Friday night, October 30th. Who's ready to dance together again?
You won't want to miss this chance to win epic cash prizes in their costume contest, participate in the open mic, or see your favorite local acts, all FREE! Just pre-register here!