The Top 50 Underground Rap Albums of 2022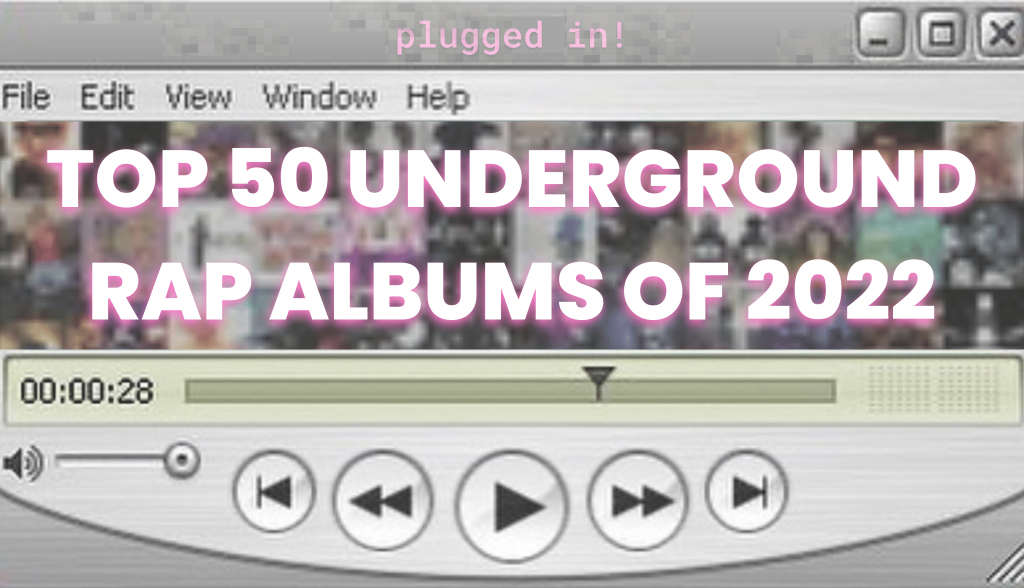 words by: Dorien Medina (Digital Media Coordinator 22-23′)
It's that time of the season when everyone puts together their end-of-year lists to highlight the best music they heard, BUT this time I'm doing something a little different, because If I had to rank my favorite albums across ALL genres my head would probably explode. As you may or may not know, I have a show on-air at KCSB FM called plugged in! where I play new underground rap artists, specifically those who are making the most fun, inventive, and melodic music—all while showcasing the different subgenres the internet has birthed within the rap scene. I've probably listened to well over hundreds of projects (albums, EPs, compilations) last year alone, and guess what? Here's a rank of the 50 best underground rap projects I heard in 2022. 
I really believe music has been experiencing a renaissance of some sort, even more so after the start of the COVID pandemic as the world was forced to explore the internet and themselves. As the years go by we further deviate from the idea of conventionalism, that "real rap" needs to be some boom-bap lyrical magnificence, and now widely championed is the pop-esque "mumble rap" type of stuff that used to get frowned upon by that one kid who had a Hopsin phase in middle school. The growing accessibility of the internet has birthed so much talent, and these artists here represent a really cool, deep corner of that.
I've also put together a playlist for your leisure, with my favorite songs from each project so you don't have to do all that reading if you don't want to. You can also go straight to each album by clicking its album art. Oh yeah you know the deal.
The criteria: Independent artists/releases, inventiveness, melody, and most importantly, stuff that goes crazy in the car
1/ ICYTWAT, 
Siddhi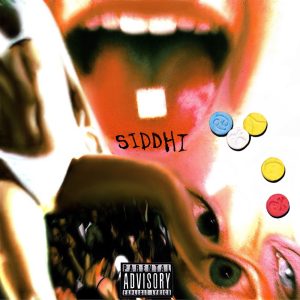 It's clinically impossible to ever feel down bad when you're listening to this album, you can ask a doctor actually. Siddhi is ICYTWAT's debut into a new era of output, and it's by far his most cohesive and introspective work to date as he covers fame, focus, and flexing everything in between. Every song is self-produced and full of ICYTWAT'S aggressive flair that has become so signature to his artistry. The entire album is perfectly polished, and stands as a testament to how perfect projects can be when an artist has complete creative control over their sound and aesthetic. It really oozes confidence and there's nobody else making music that will leave you with the gnarliest stank face like this. You can tell everything he makes is extremely well thought out. Aux cord certified for sure. Quadruple Dorien KCSB platinum certified.
must listens: Wicked, K.D.T.D, Psychotic Women Luv Me
2/ Cash Cobain & Chow Lee, 
2 Slizzy 2 Sexy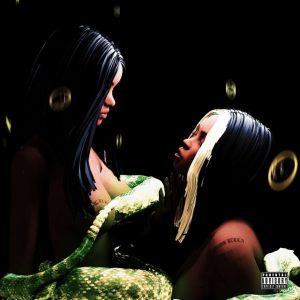 2022 ushered in some tumultuous times, but it's the little things in life that remind us that there is light at the end of the tunnel. For me, this was the outrageously sexually-charged, Cash Cobain produced 2 Slizzy 2 Sexy, which has got to be the funniest, horniest album of the year. Cash and Chow Lee go back-and-forth unapologetically pouring their hearts out over the boppiest mix of both jersey and sample drill beats. Literally everything (the artists, the beats, etc.) compliments each other so well, and there is nobody else having fun like these two. They really made something really fresh in the most perfectly executed way. If you like this one, you HAVE to check out the Deluxe version—because your life probably depends on it. 
must listens: CASH COBELLA CHOW COBIZZY, JHOLIDAY, WAVY LADY
3/ Lil Shine, Losing Myself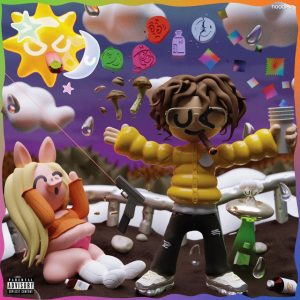 If you showed a Victorian era child a Lil Shine song they would probably start hitting the dougie and spontaneously combust. Making huge waves on SoundCloud since he was 12, Losing Myself is the peak of Shine's artistry as he's matured and perfected his sound with this debut album—all at the age of 17. As trendy as the PluggNB sub genre may be right now, THIS is PluggNB at its finest, where rap's "plugg" soundscape meets RnB melodies and vocal inflections. An album fueled by breakup, Shine is vulnerable about his heartbreak, his drug addiction, and his immediate desires. 15 songs deep, it plays like a blurry movie. Every track feels like a continuation of the next, and the intentional muddiness of the mix lets you really feel how druggy and overwhelming all these emotions truly are. Everything meshes together to become what's probably the most addicting listen I've had all year.
must listens: Losing Myself, Truth Hurts, Feel Me
4/ 1dada4ever, IFG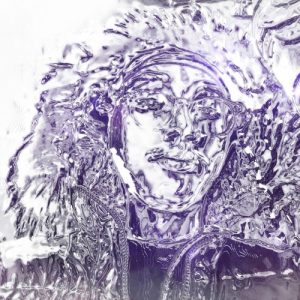 If I were to have one project represent how fun rap music is today, this is probably the one. Every song is bass heavy, creating this druggy atmosphere that makes for some of the catchiest music you've ever heard. It's really THAT fun. 1dada4ever introduces so much melody and changes his flow multiple times on each song, which not too many artists can do in such a cohesive way. In all the music I've listened to this year, I can't think of anybody else rapping like this, especially on beats like this. It's so refreshing. Crazy variety on the whole thing, and it's crazy infectious the whole way through. How he made a project with so much replayability and memorable lines, I don't even know where to start. (P.S. This one isn't on spotify, nor on the playlist I've included)
must listens: wakeup gts, oh well, too gone
5/ Hi-C, 
V@st0@L0rd333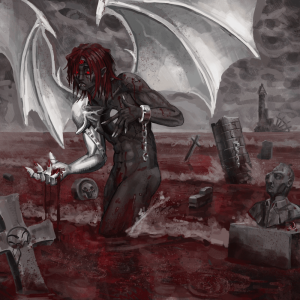 Hi-C is highly regarded amongst the deepest chasms of the internet as far as digital-alt-emo aesthetics go, and for very good reason. V@st0@L0rd333 is some of his best work yet, and a perfect example of the unrivaled uniqueness he introduces as an artist who has created a whole new sound for younger generations to follow. It's psychedelic and dark, like the album cover suggests, yet full of energy as Hi-C tirelessly weaves vocal melody amongst the haziest distortion and video game sound effects. There's a part where he says "all of my groupies be men," and it had me thinking… he might be the first male rapper to ever admit it. He's so real for that. 
must listens: Evisu Bape, MaliceDoll, Omg!
6/ K$upreme, 
Sorry 4 Da Flex 3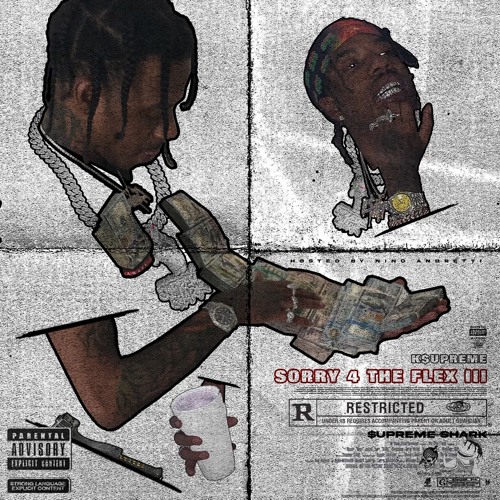 The title is really fitting, because front-to-back this project really is the flex anthem of the year. I listen to this and get the most viscous urge to run my bands up. K$upreme has perfected his flow within the past couple of years, and in Sorry 4 Da Flex 3 we find him refusing to let that energy go. Based out of California, he introduces a refreshing take on the huge "sample drill" movement that began in New York, though at the same time he sounds like nobody else from the east/west coast—or anywhere for that matter. Too often we find rap artists releasing too many projects that feel bloated, but everything K$upreme put together here feels so calculated.
must listens: numb, trap poetry, spaces
7/ Robb Bank$, 
Falcon of the Millenium – Falconia (Deluxe)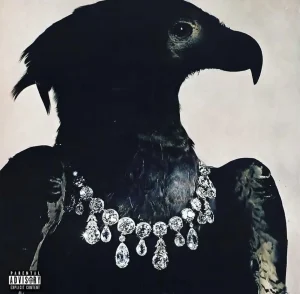 Hundreds of songs into his career, Robb Bank$ finds the space to be at some of his most personal and refined. He teased Falconia for maybe 5-6 years, and it finally released to be everything anyone could have asked for and more. Fusing RnB samples and interpolations with influences from the world of Kentaro Miura's Berserk, Robb takes us through his personal highs and lows for what may be the most polished presentation of everything that makes him unique as an artist. Better yet, the deluxe version adds 10 more songs that make the final product feel as complete as ever. A career defining album. 
must listens: HBK, P.I.M.P., POST NUT CLARITY
8/ Levi Carter, n2deep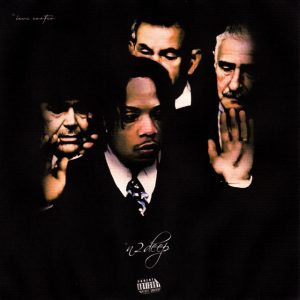 I feel like I gotta listen to this one in a trench coat in a damp alleyway. N2Deep plays just like its GoodFellas-esque cover art indicates: it's a modern mob movie through the lens of Levi Carter. He's confident, focused, and every song feels like he's telling a critical story. Entirely cinematic, this album is dark and gloomy with some of Levi's highest highs, which makes this his most cohesive body of work to date. Most definitely aux cord certified. 
must listens: Tha Wash, Not Tryna Link, Diamond Dental
9/ Bbyafricka, The Art of Geekin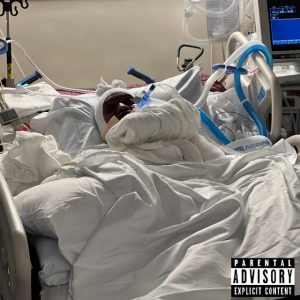 In a society where it feels like the most genuine of geekers are nowhere to be found, Bbyafricka gave us some of the craziest energy with The Art of Geekin, and a 23-minute run time that actually feels like she could have kept going for as long as she wanted to. She's raw, unapologetic, and above all else, one of the most entertaining artists making music right now. Flexing her lyricism on every song, it's insane how she just knows exactly what to do on any given beat all while leaving us with the craziest quotables that would dethrone Drake lyric Instagram captions. Everything about this album is so fun and it's straight to the point, which leaves me more excited than ever to see how Bbyafricka will continue to evolve.
must listens: Mission Complete, Ronald Reagan, Yo No Sé
10/ Flansie, 
Live2Die (Deluxe)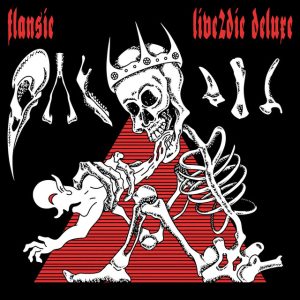 This is a project you can either wind down or get buck to. An album for every mood, the world is your oyster. Leading the innovative rap boom happening in Norway, Flansie is a producer/rapper who has crafted his own unique sound, fusing distinct vocals amongst trippy production that refuses to let your attention drift away. Live2Die (Deluxe) feels slow and trippy, yet full of the craziest bounce as the 808s roll in waves against sedated melodies. There's nobody else making anything that sounds like this—structurally, tonally, you name it. What a gem.
must listens: siccinmymind, without u,
11/ Surf Gang, At Least We Tried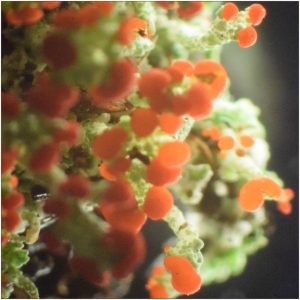 It was listening to so much Surf Gang that inspired me to dive into underground rap on my show, plugged in!, which makes including this album feel like a full circle moment in every way. This one is all about celebration. Since their huge rise in 2020, Surf Gang has since then continuously proven themselves as one of the most unique music collectives on the internet. At Least We Tried finds Surf Gang in a moment of reflection and confidence after they've already been through all the crazy buzz. Every member is distinctive, yet complementary to one another over in-house production that is some of the most unique and recognizable in the rap scene. If you're not hip yet, this is a great place to start.
must listens: SUNDAY SERVICE, LA FREESTYLE, DELAY
12/ xaviersobased, install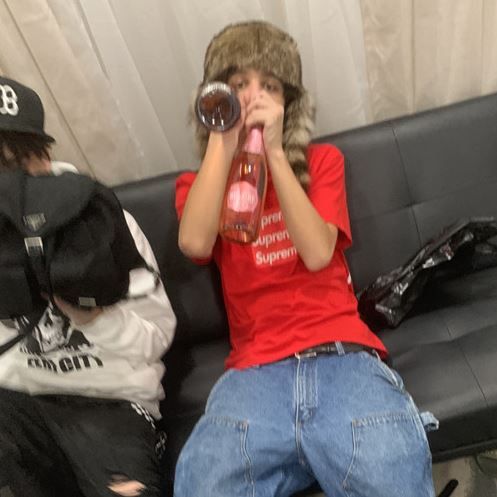 You know those TikTok videos where someone narrates a story while Subway Surfers gameplay and Family Guy clips play in the background? This album is that but in auditory form, scratching the itch in my brain that craves fast-paced entertainment and instant gratification. Xaviersobased is the perfect example of how the internet has truly opened the floodgates for some of the most innovative forms of music to arise. There's a lot going on in Install, but not in a way that's indigestible. I believe that the spontaneity of the entire thing is an auditory representation of how chaotic and spontaneous the internet is. It's extremely catchy but definitely unconventional, however it's unconventional music that's always the most unique, and in turn, will eventually become the norm. I don't know if it's reminiscent of 2010s swag rap, nightcore, or what—none of that matters because this is a COMPLETELY new sound. If you really tap in, you can recognize some insane lines as well (like when he mentions his disdain for classicists and the alt-right). All I know is that this makes me very excited for the future of not only rap music, but music in general. A very memorable project that will definitely be looked back upon in the future. The ones that get it, get it.
must listens: classist, throw it upp, pride month
13/ mercury, fear mercury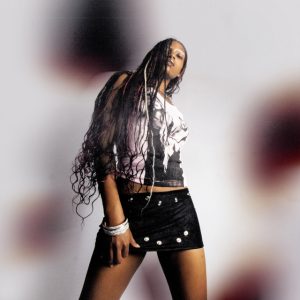 Mercury is one of the more relatively newer artists on this list, but you would've never guessed given how refined and assertive her sound is. The title fear mercury sets the tone for this project as a fast-paced statement full of confidence. The production is full of so much energy, and this 4-track EP feels like the perfect tight-knitted glimpse into just why she's one of rap's brightest rising stars. With how short it is, there's no reason you shouldn't listen ASAP.
must listens: needalight, wyha
15/ Pasto Flocco, GLE Presents: #Roam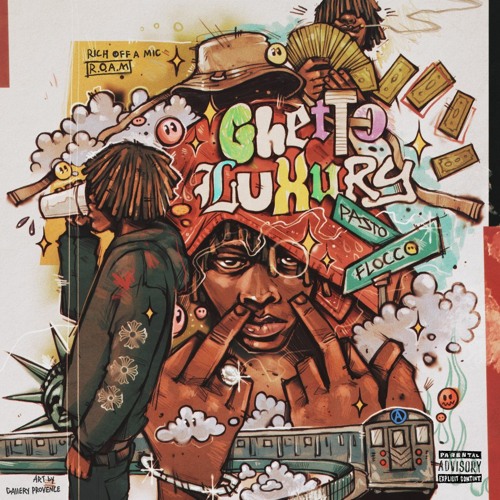 Pasto's music makes me want to expeditiously get sturdy no matter what public or social setting I may be in. With #Roam we find Pasto Flocco refusing to show even the slightest gleam of traditionalism as he trades in his successful formula of melodic singing just to show us how much he can really rap his ass off. It feels like a modern revisit on the lost art of free mixtapes we saw in the 2000s-2010s, where artists like Lil Wayne would put together smaller projects flexing their lyrical talent, just to show fans that they really got it like that. Pasto glides over production that is as unique as ever, and this project differentiates him amongst all of these other artists making big waves out of New York. 
must listens: GLE Freestyle, 4dagram, Buckz up / ADHD no hook
16/ Devstacks, Now They Know Us 3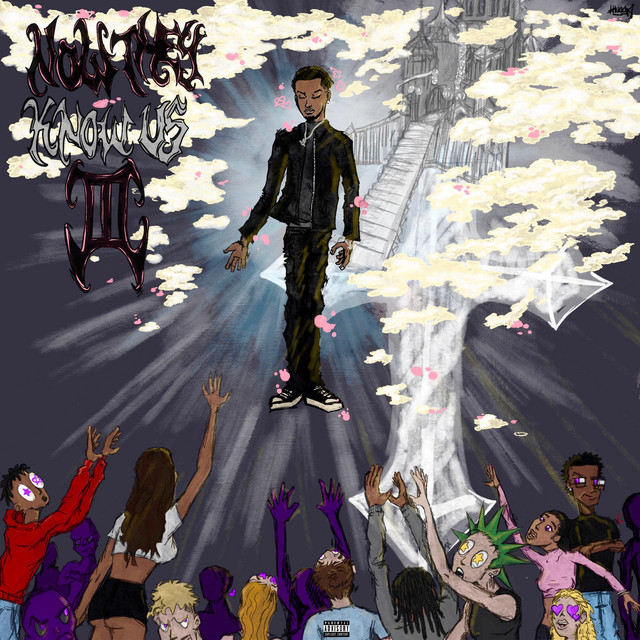 A glimpse into one of the most unique corners of rap music, Now They Know Us 3 is full of production that sounds reminiscent of music from the Final Fantasy series. There's only a select handful of artists rapping within the "regalia" subgenre, where songs are crafted through with cinematic, orchestral instruments. Devstacks' slower flow is perfection amongst the heavy instrumentation, in which the artist and the beat compliment each other with room to breathe amongst the majestic soundscape, and combine for an experience no other artist is giving listeners right now. 
must listens: Now They Know Us / Vivienne Soulja 3, Watch How I Move
16/ Glokk40Spaz, Spaz&B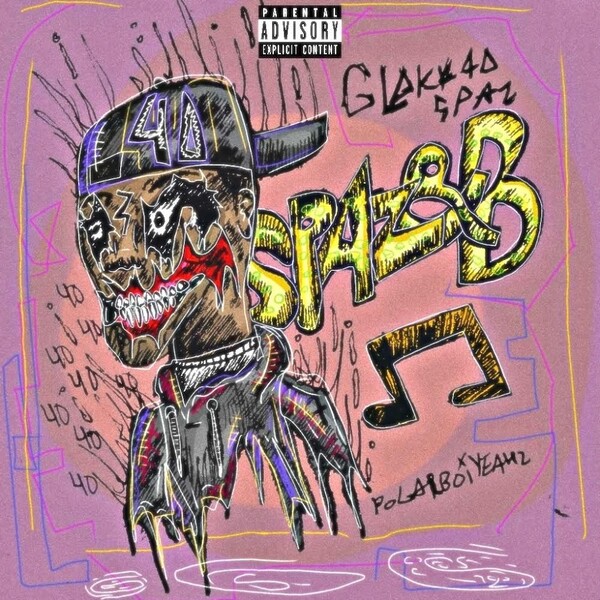 Having one of the biggest blowups this year despite facing incarceration, Glokk40Spaz has become very highly regarded for his aggressive, yet melodically focused flow. Each song on Spaz&B finds Glokk at his most self-reflective as he speaks about his lost friends, his battles with love, and the things he must do in order to survive in a world where everybody must look out for themselves—all within a dreamy PluggNB world of sound. I don't know the last time I heard a project this groovy without sacrificing an artist's core-sound. #FreeGlokk
must listens: Filet Mignon, Levels, Why Be Afraid
17/ rodneyy, #OGTG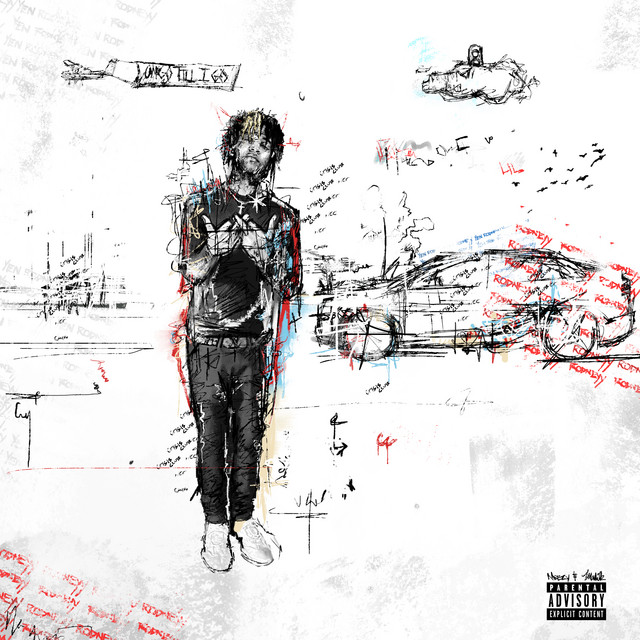 rodneyy is one of those younger, up-and-coming artists that is leading the new wave with music that is 1000% plain fun. It's like he makes music with the sole purpose of making you want to bop your head. Consistent throughout its entirety, even with the longer runtime. Lots of gems in here.
Must Listens: lonely, take a hike, g'loss
18/ POLO PERKS <3 <3 <3, More to Life Than This Pt. 2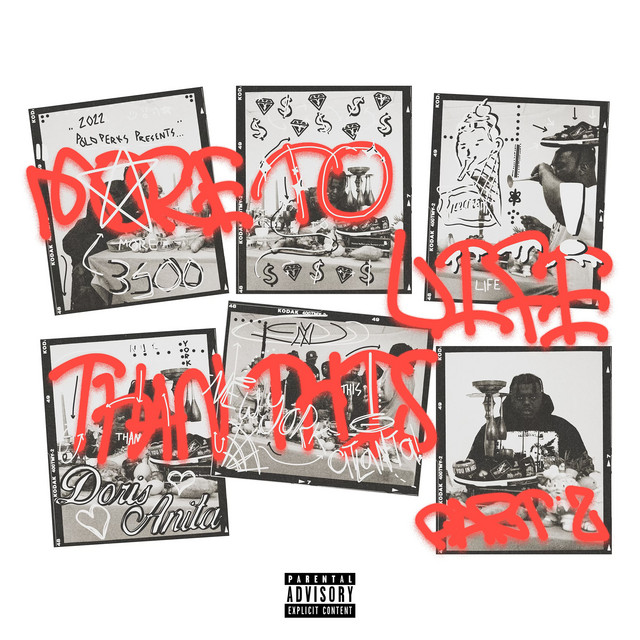 Soon to leave Surf Gang in order to focus more on his solo career, POLO PERKS makes his most introspective album yet, where he takes time to slow down and experiment with slower songs, creating a nice contrast amongst his energetic formula that we've grown to love over the past couple of years. His most diverse project yet, and a true example of his maturity as an artist. A must listen for sure. 
Must Listens: Htmlrulezdude, Draft Kings II, Cryptic
19/ Muddy, MUDDYWORLD V2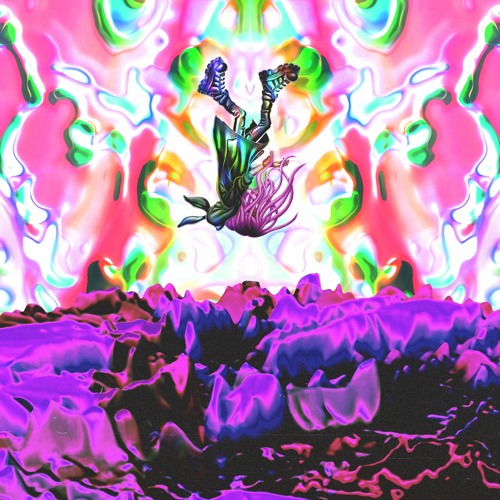 Muddy gives us her best project yet, and it feels like an auditory version of caffeine. This is genuinely some of the best rapping being done over rage beats right now—the most perfect execution I can imagine as a matter of fact. In a subgenre that has been attempted by so many artists, this is the best "rage" has been all year. Yes, it's better than even the biggest of artists' attempts. Don't miss out on this one.
Must Listens: VETTE MUSIK, FISH N CHIPS, FAST KAR
20/ 10kDunkin, TENSEI II (Deluxe)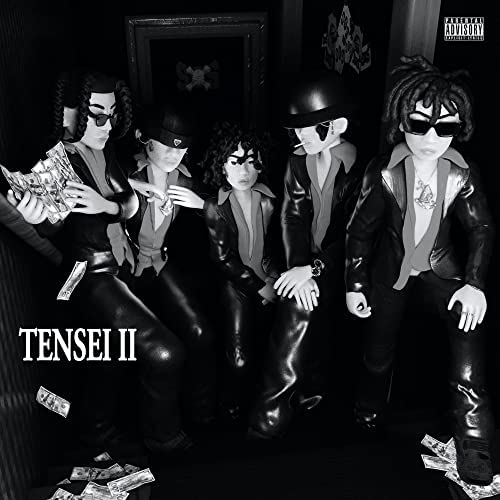 With some of the absolute best beat selection anyone's had all year, 10kDunkin returns with his most consistent project yet—and a deluxe version that makes it even more of a must listen than it already is. He continues to differentiate himself from virtually every other artist, not just his peers in Atlanta, but worldwide. There's something about his beats along with his attitude that sound reminiscent of rap music in the 90s, but in a completely new package that OGs could have never fathomed. 
Must Listens: DIJONAY, NO MAKEUP, TRYNA KICK FA FAME
21/ BoofBoiIcy, Wayne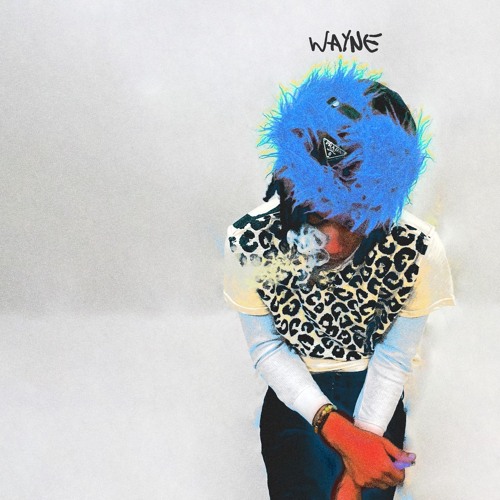 Like many projects on this list, it's cohesion among songs that makes an artist's talent truly shine. BoofBoyIcy is aggressive, and making some of the hardest music of his career with Wayne—he actually raps like he has a chip on his shoulder. If you want to check out some of the hardest albums on this entire list, this is one of them.
Must Listens: 20T, I'll Do It, Trap It Out
22/ ant!, DECENCY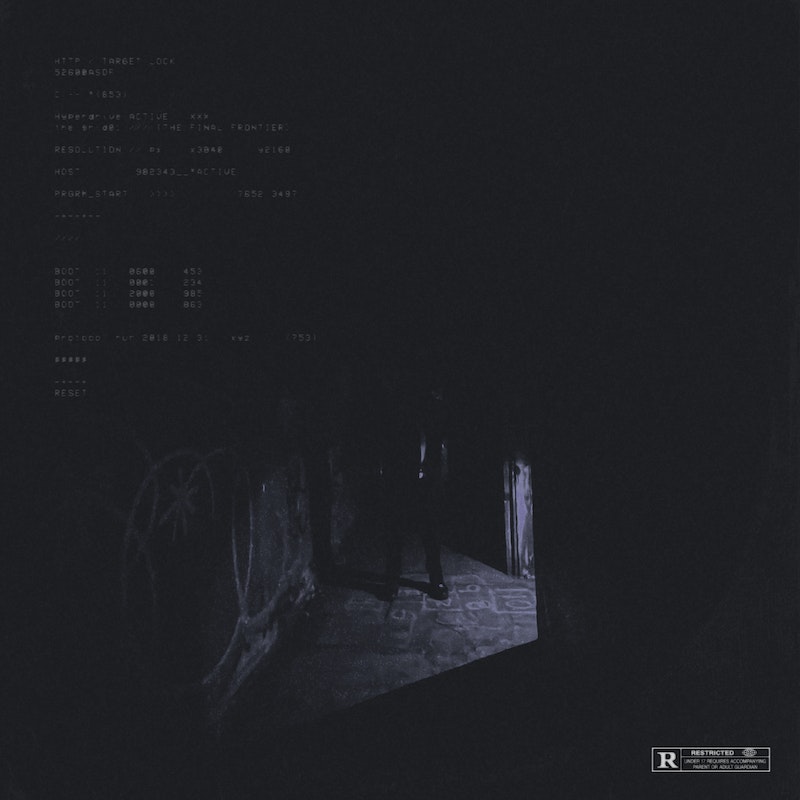 The flow and execution, combined with his confident sound, you'd think ant was a veteran in the rap scene. Such an accessible listen with songs that I don't think anybody can deny are really good. He even has Zaytoven production on here, so you already know the energy is going to be as real as it can get.
Must Listens: RANSOM, NO DAYS OFF, NOT THE SAME
23/ Southsidesilhouette, DIAFORA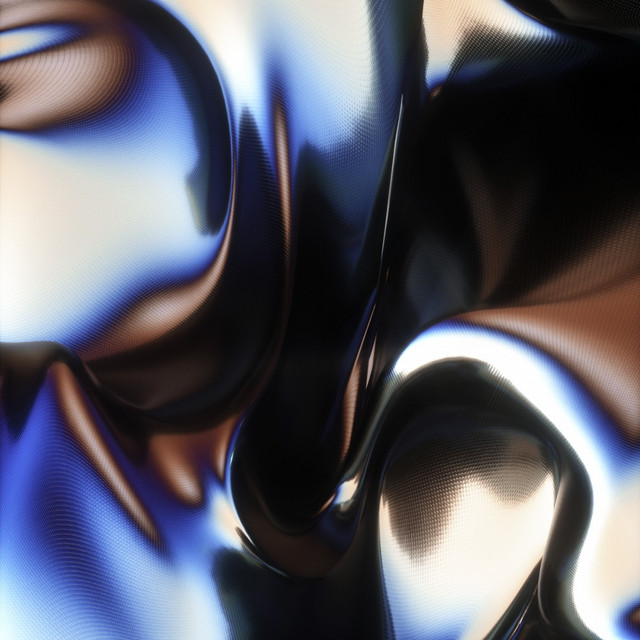 Everything about DIAFORA is high quality, and feels like it was made to be blasted in a car. Southsidesilhouette has some of the best song structure, even down to his ad libs and where he places them. His flow is precise, and perfect for the insane beats he's getting on. Out of all the artists making music that sounds similar, he is without a doubt doing it the best, and deserves all the shine for how much quality he gives his music.
Must Listens: SUICIDE DOORS, HELEN KELLER
24/ 1oneam, myself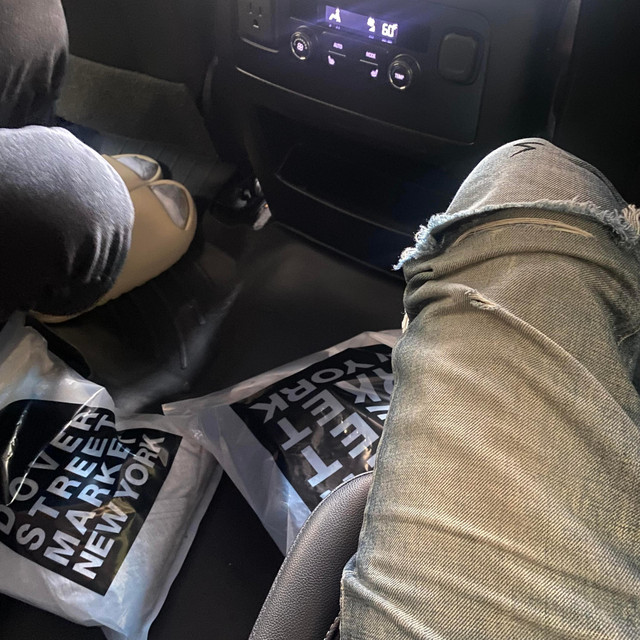 If you want to understand the direction rap is heading, you gotta pay attention to everything 1oneam is making right now. One of my most repeated listens this year, myself is perhaps the best representation of 1oneam's inventive sound of intuitive beats alongside his deeply eccentric flow. This is the type of artist that sounds so unique, they spawn hundreds of "type beats" on YouTube that wish to emulate the sauce. There's some songs in here that are stuck in my head to this day. 
Must Listens: wyo, too high, adderall
25/ Homixide Gang, Homixide Lifestyle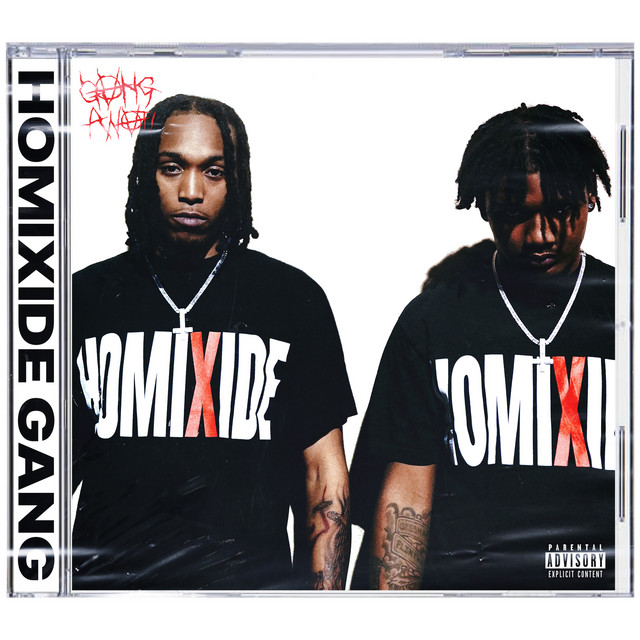 Absolutely nailing a formula that most of the rap industry is trying to emulate right now, Homixide Lifestyle is the perfect fusion of guitars, 808s, and rage synths. Signed to Carti's Opium label, Homixide Gang have proven themselves as some of the most interesting figures in rap music, even alongside their star-studded labelmates. 
Must Listens: Notice It, BB, CV
26/ bronclair & feardorian, after all,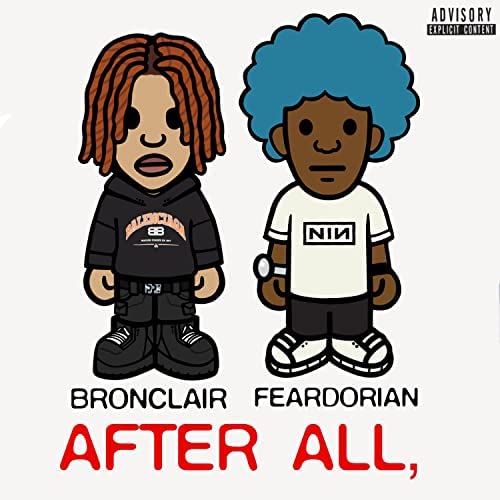 Really fun and futuristic sounds from not only a young artist (bronclair), but a young producer as well (feardorian). Full of personality and melody, these two did exactly what they had to do. Don't forget to check out the fourth song not available on the EP, titled more. Bonus points for the BBC/Neptunes inspired cover and the producer having the same name as me.
Must Listens: anxiety, relax, more
27/ Dcxshy & twentywrld, Mind Over Matter (Series 2)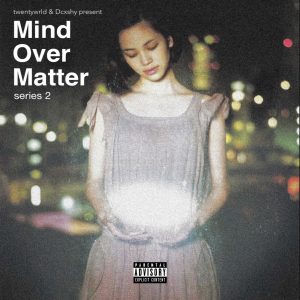 Dcxshy gives us ethereal flex anthems as he glides over otherworldly production—beats that remind me of eerie video game menu screens of the early 2000s, courtesy of twentywrld. I wanted to include one of Dcxshy's other projects he released, but this one's concise sound makes it a standout not only amongst his own discography, but amongst some of the coolest music I've found on the internet entirely.
Must Listens: BACKPACK, TAGS 2
28/ RealYungPhil, Dr. Phylvinci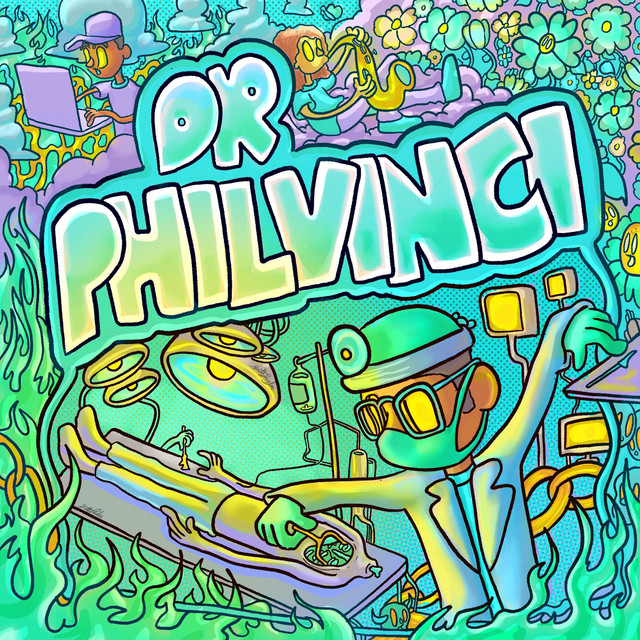 Entirely produced by the ever-inventive Dylvinci and Evilgiane, the beats on Dr. Philvinci brings out some of the best in RealYungPhil's artistry. Such a fun project to listen to, especially because it's full of recognizable samples. There's no better person to hop on this type of production other than Phil.
Must Listens: Stay High, Ain't Real, Pressure
29/ Sig.Carlito,  psykos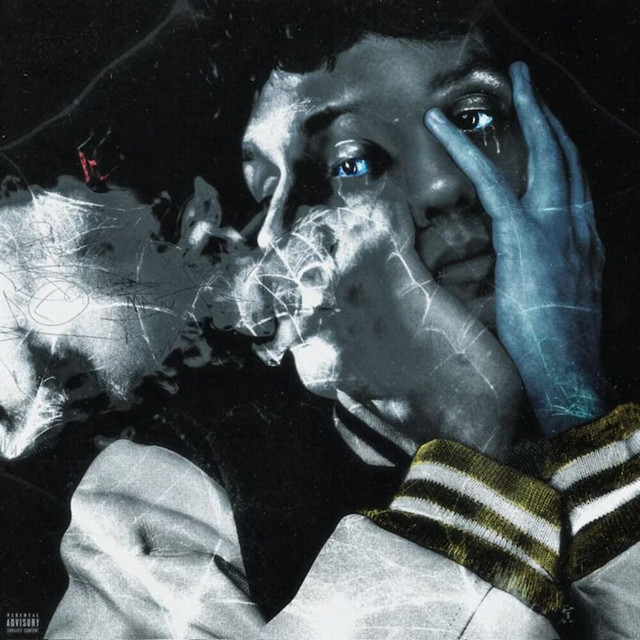 Since entirely pivoting his career in producing to rapping, Sig.Carlito's debut album psykos is completely swimming in melody. This project in its entirety proves why he must be taken seriously as an artist who knows exactly what type of music works for them, and as an artist who knows exactly how to take advantage of their strengths. Excited for his future after hearing this strong start.
Must Listens: i can't understand, we hate each other, i can die
30/ CLIP, PERCEPTION EP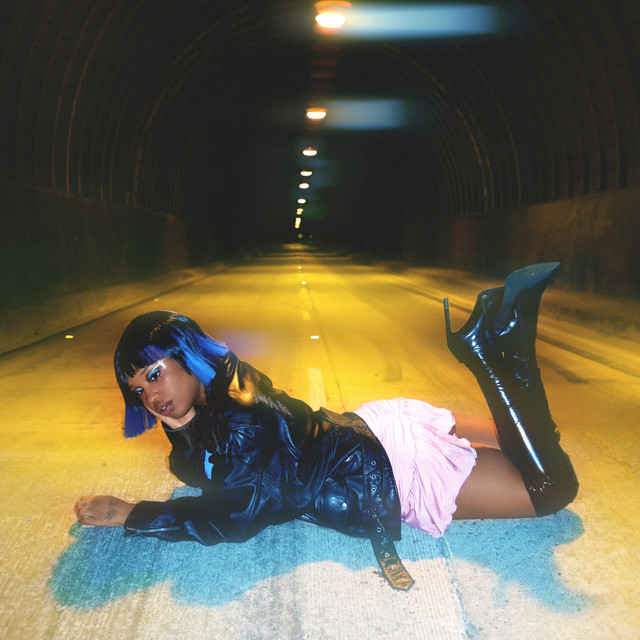 CLIP's debut project is the perfect blend of everything that makes her artistry so unique—the perfect fusion of 808s, DnB, and emotion. Pushing the boundaries of what rap is, these songs feel like CLIP truly made them for herself before the public, and that's what makes it feel all the more genuine. An atmospheric look into one of the music scene's hottest rising artists.
Must Listens: FALL BACK, Gotham, Villain
31/ Turnabout, Cutter Lane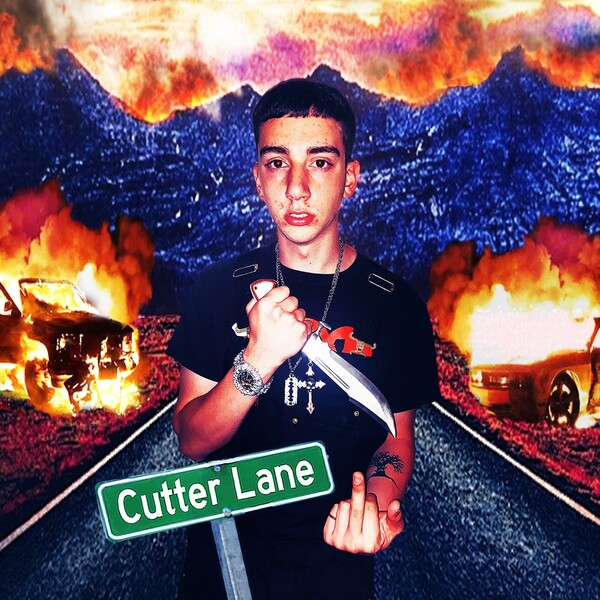 You're gonna want to put your Tru's on for this one. With some of the most addicting choruses I've heard all year, Cutter Lane is perhaps the best example of Chief Keef's influence meshing against the chaos of witch house and the digital age. His first solo project as part of the internet frenzied rap-collective Haunted Mound, Turnabout's infectious use of voice and melody proves that although new, his sound is completely refined and begs you to pay attention to his promising future as he is able to stand even amongst his peers making the same music.
Must Listens: Bolos, Husqrider, Olde Highway 28
32/ Vayda, AIRHEAD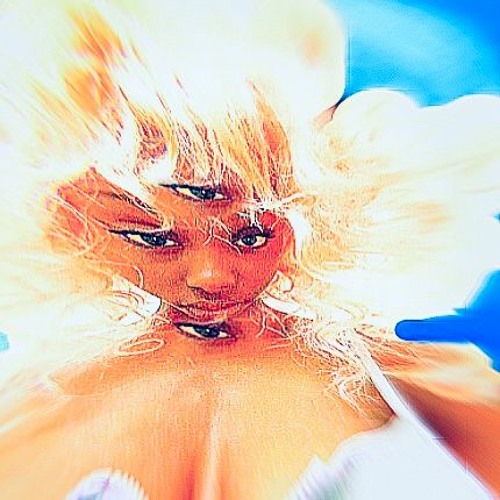 Fast paced and sounding entirely unique, Vayda continues to release the craziest songs with the craziest beats I've ever heard again, and again, and again. Even sampling songs from the Neptunes and Tyler the Creator, this contrast of old with new emphasizes how refreshing Vayda's music is in today's musical landscape. It's short enough to warrant this an absolute must-listen
Must Listens: emo on the beach, silly rabbit, mango 
33/ BoofPaxkMooky & GRIMM Doza, I've Been High for Days (Deluxe)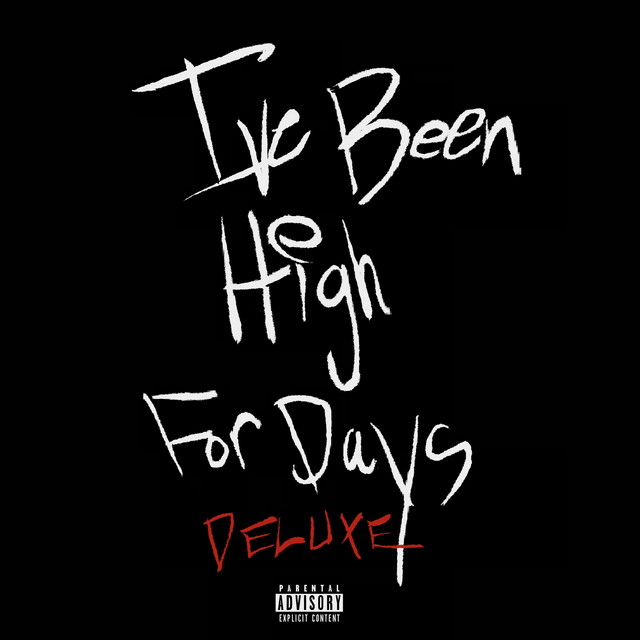 This has to be one of the most interesting intersections of the old age and the new school I've ever heard. GRIMM Doza's soul-sample production brings the best out of BoofPaxkMooky's groovy flow that is usually spent over PluggNB beats. This one feels like Mooky is freestyling over a radio DJ-fed beat selection reminiscent of Sway's 5 Fingers of Death series that so many notable artists have taken a crack at during the 2010s. Mooky can RAP.
Must Listens: You & Me, Trust Issues, Kiss
34/ 1600J, No More Mr. Nice Guy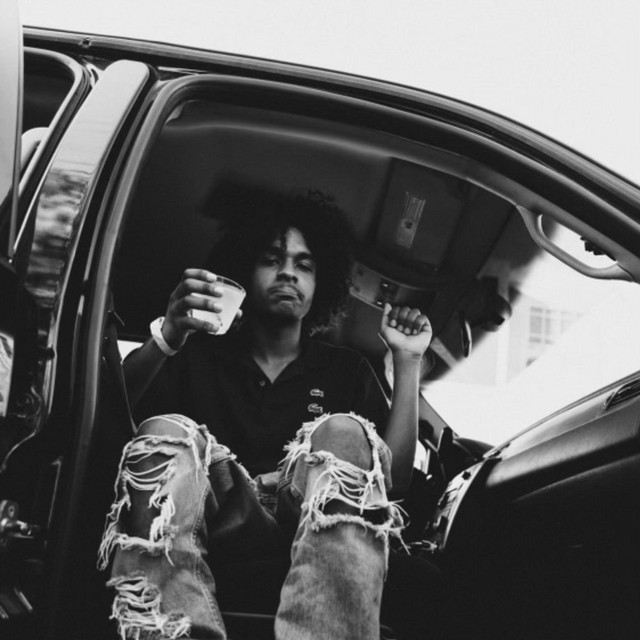 1600J's music is so mellow, and representative of some of the best variants of PluggNB's diverse range of sounds. These are the type of songs you can listen to all day, and not get tired of. Believe me, months later and I'm not tired yet.
Must Listens: Time is Up, Fix Ups
35/ Autumn!, Golden Child, Chapter 2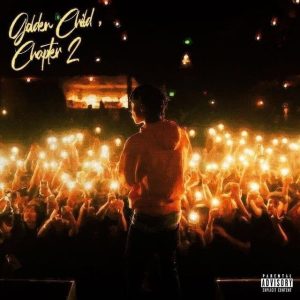 One of, if not THE father of PluggNB, Autumn, gives us some melodic classics like it's 2019 all over again. Even as he continues to experiment with different sounds, he shows us that he will never lose steam when it comes to making some of the most addicting music every artist wishes they can. Someone told me this was pretty boy music, and I don't know why but I think they were so right.
must listens: Jay n Bey!, Can We Talk!, Inside My Head!
36/ UnoTheActivist, Limbus 3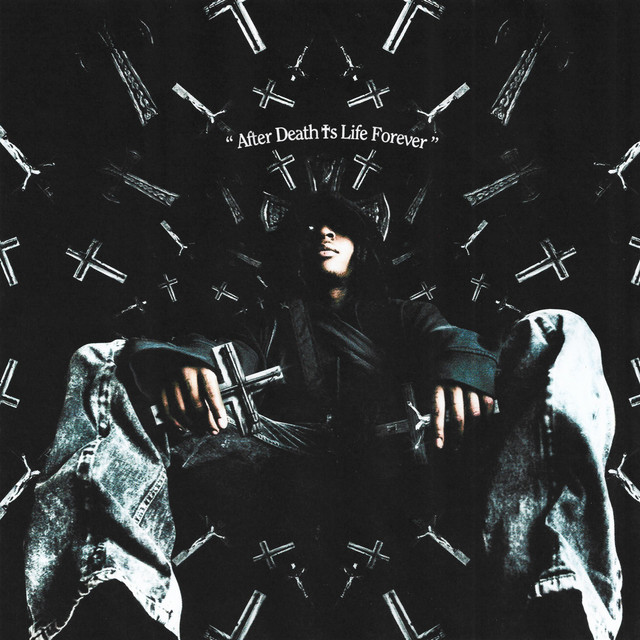 A very fun album that truly feels like the summer time. UnoTheActivist is looked up to amongst newer artists, and for good reason. He's pioneered a signature flow that is emulated by some of rap's biggest superstars, he's helped usher melodically-focused music into the rap scene, and he's going as strong as ever to this day. 
Must Listens: Praise God, Withdrawals, Where Were U
37/ Yung Kayo, DFTK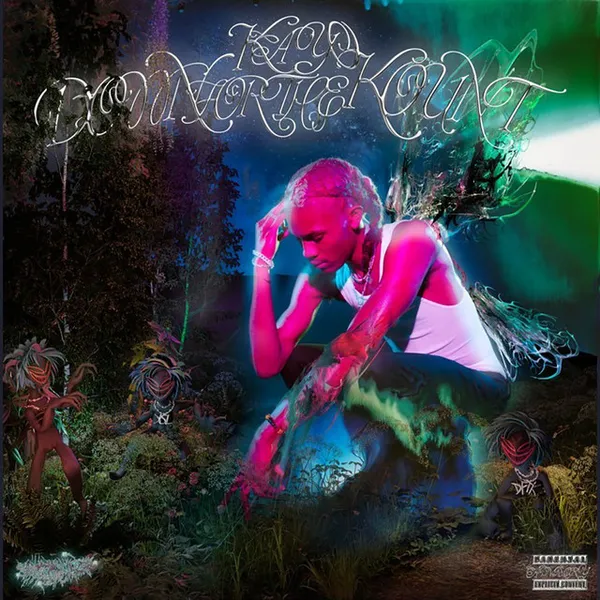 The beats on here are ridiculous. The youngest artist in Young Thug's YSL, Kayo's debut album DFTK shows why he is such a promising creative and worthy of a spot on the star-studded YSL roster. What an energetic debut with some really high highpoints.
Must Listens: over, iPic
38/ Duwap Kaine, Underdog 3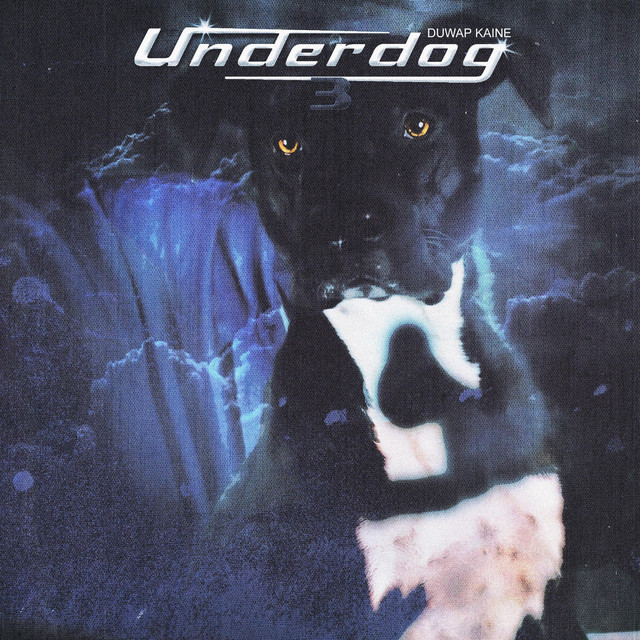 Duwap is underground rap's prodigy. Like THE prodigy. He is respected by some of the biggest artists and heralded by so many of these younger artists today. Making music for what seems like his entire life, Duwap dropped his mangum opus, Underdog, back in 2018 to underground critical acclaim at the age of 16. Underdog 3 is a return to this sound, and it's his most cohesive project because of it. It's full of the dreamiest synths and minimalistic drums that give his voice the room to shine. In an industry that moves fast, Duwap is as relevant as ever and is STILL the underdog all these years later. LEGEND.
Must Listens: Take a Rip, BloodLine
39/ Baby Smoove, I'm Still Serious 2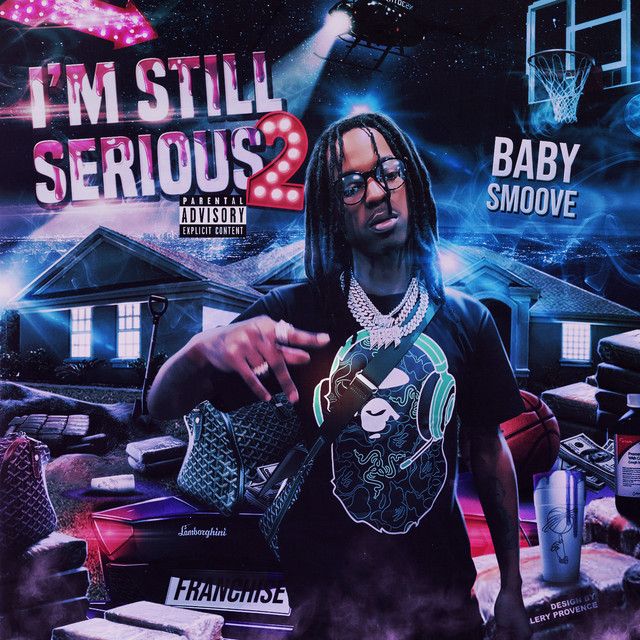 One of Detroit's best artists, Smoove raps like he's disappointed in all of us for not being on his level. Certified aux cord classic, these songs are meant to be blasted out loud.
Must Listens: Lethal Weapon, I Dare U, Tim & Ginobli
40/ Tony Shhnow, Plug Motivation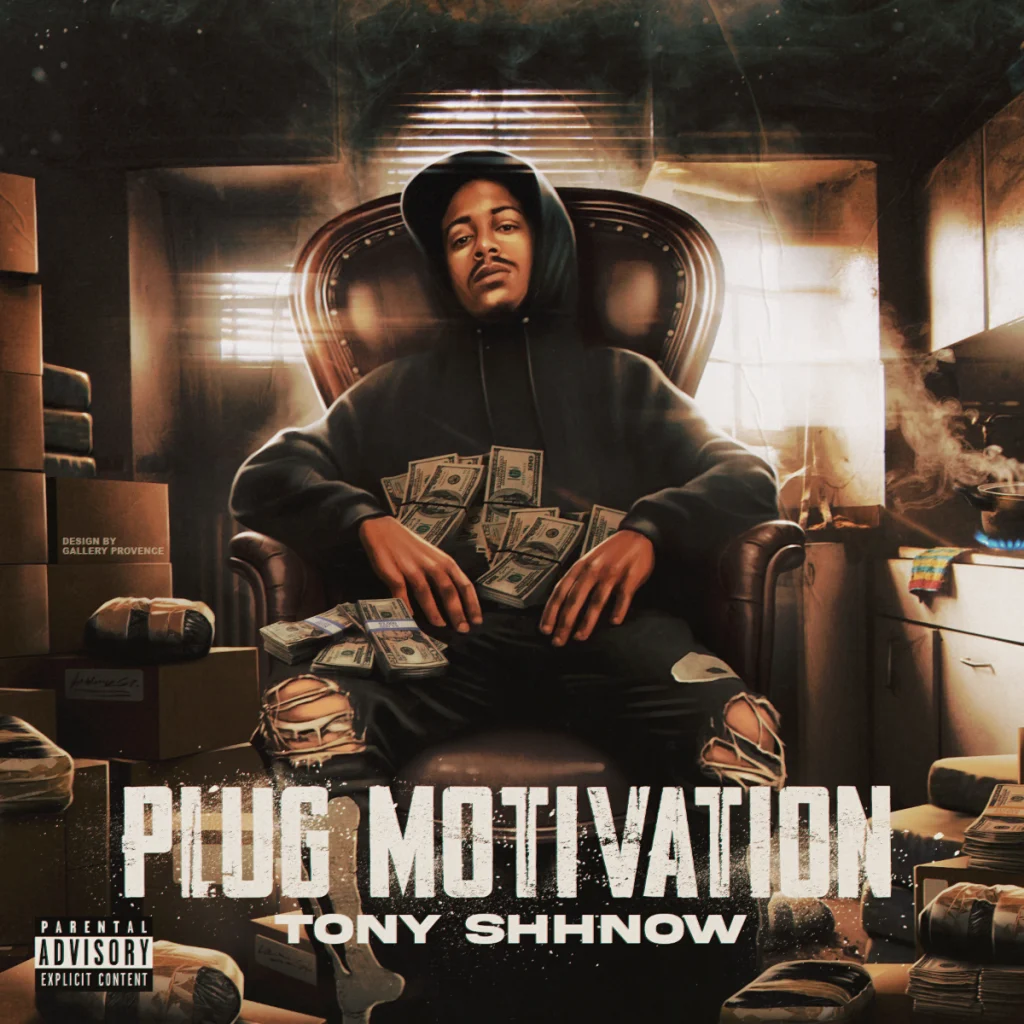 The most "plugg" that rap music can possibly get, from one of the best to ever do it. As an arbiter of the plugg genre, Tony Shhnow leans back into his roots for another DJ hosted plugg project that feels like a raw, love letter to his fans. With every release, he continues to solidify himself as one of the hardest working artists making music of the highest quality. 
Must Listens: 5 P's, Paper Trail
41/ Izaya Tiji, WASP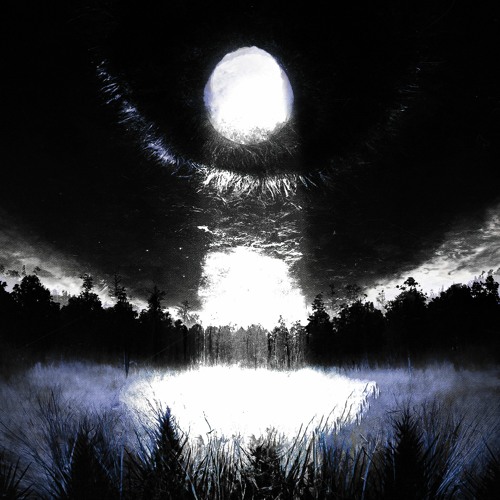 He's the king of the most ethereal rap songs to ever grace the internet, and uses his voice in the most unique way since Young Thug came into the scene. Having absolutely no promotion, barely any social media presence, and barely any collabs with other artists, Izaya having a pretty huge cult following online is a testament to how much of a gem he is as an artist. Listen up and you'll see exactly why.
Must Listens: dizzy, what's in my
42/ Sickboyrari, City of Crows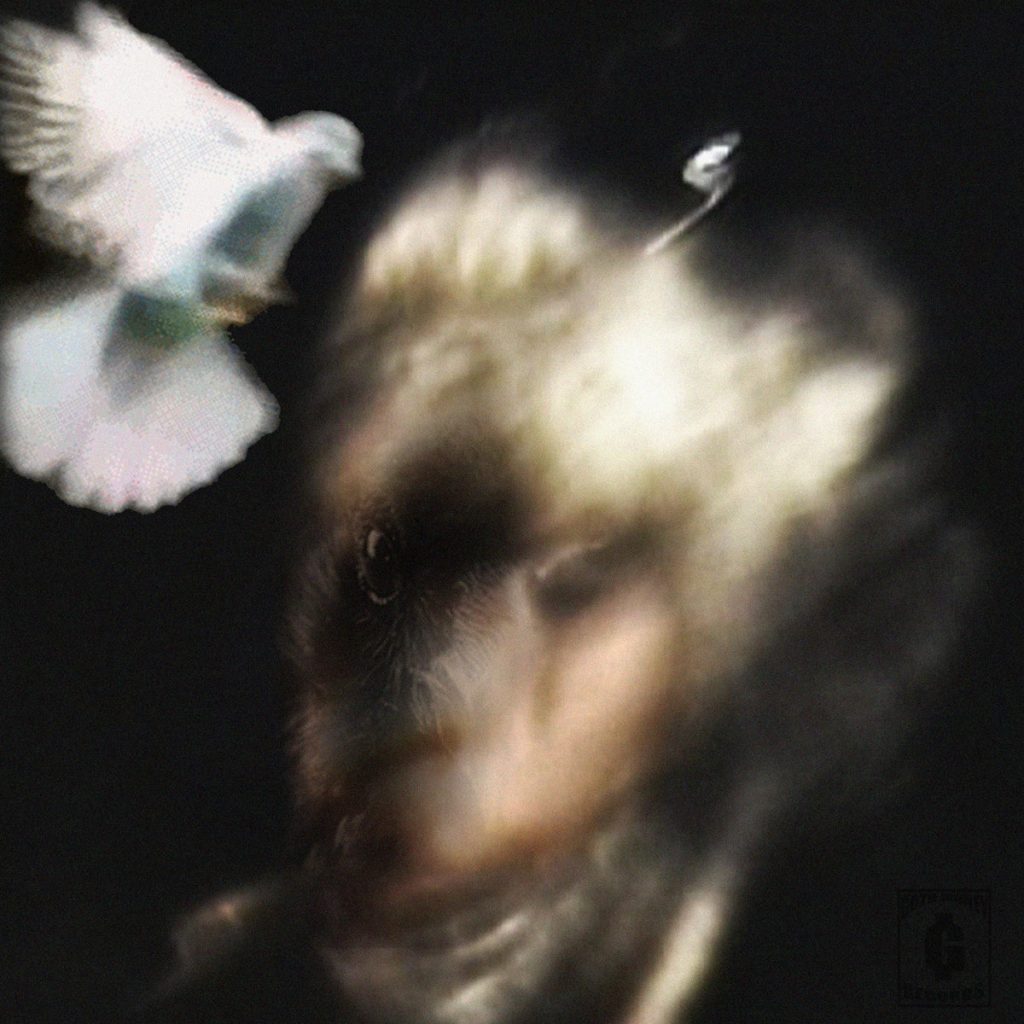 Raw, yet full of so much emotion, in City of Crows we find that Sickboyrari put together some of the hardest music—yet at the same time some of the most emotional and moody. Certainly a one of a kind artist, he is one of the first rappers of the digital age to introduce this juxtaposition of feeling, alongside the goth aesthetic that the world's biggest artists are just now catching onto. With each project, his sound only gets more and more refined and exciting, even as a veteran in the scene. City of Crows has some of his best, alongside some great experimentation that stems from his continuously evolving sound. 
Must Listens: Nite Walker, All Black Big Body Look Like A Fly Or Sumn, Choppa City Lone
43/ jaydes, h
eartpacing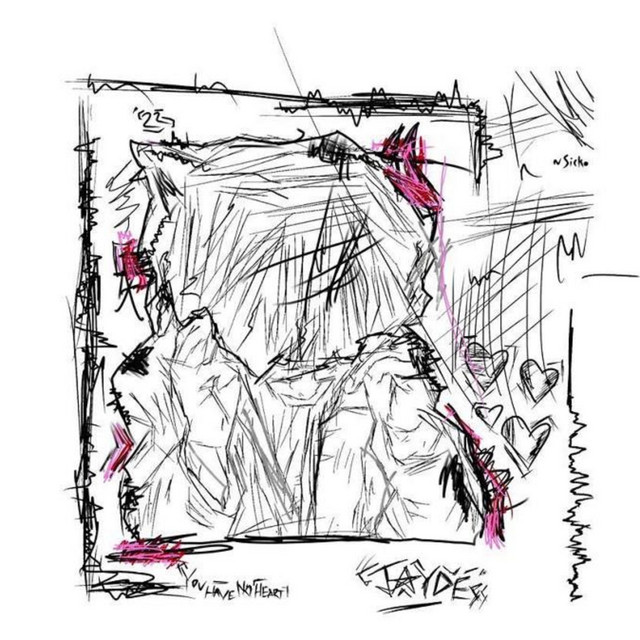 One of the most personally reflective projects amongst one of rap's youngest rising stars, and it's still as fun as you can want from rap music. You can hear jaydes' influence from other genres, and he incorporates so much vocal melody to lift modern rap to yet another level nobody has taken it yet. A great example of how artists continue to push the envelope.
Must Listens: sedated, dont worry bout me
44/ EXODUS1900, S*O*M*B
A great look into the very exciting direction artists are beginning to take rap music. I'm not sure what genre this project falls in, but If I'M confused, that's how you know this has got to be a really interesting project. It's stylistically glitchy and perfectly arranged as ever. 
Must Listens: 2ULIPZ, STAINS ON ME
45/ Certified Trapper, I'm Certified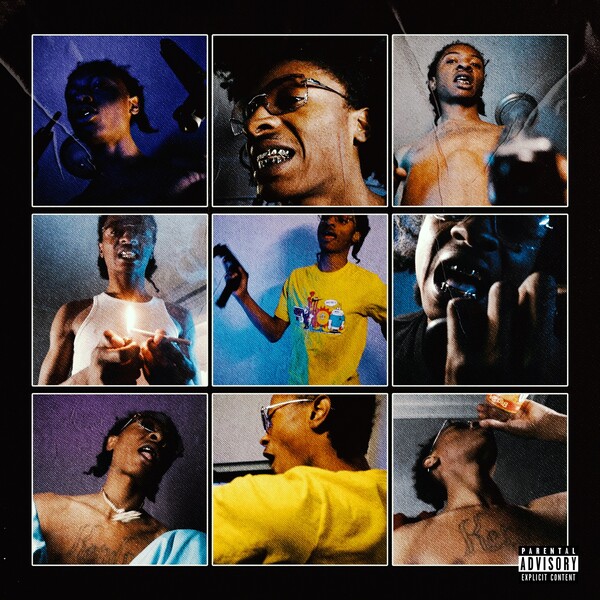 Going viral this year for his combination of stripped-down beats and autotuned flow, in I'm Certified, we learn exactly why Certified Trapper's music can be listened to under so many different perspectives: It's hard, it's funny, it's simple, and it's entirely new. No other artist this year has introduced so many people to a new regional rap scene like Certified Trapper has with all the great stuff coming out of Milwaukee. 
Must Listens: All Night Flights, When I Sneeze
46/ Marjety, Seventeen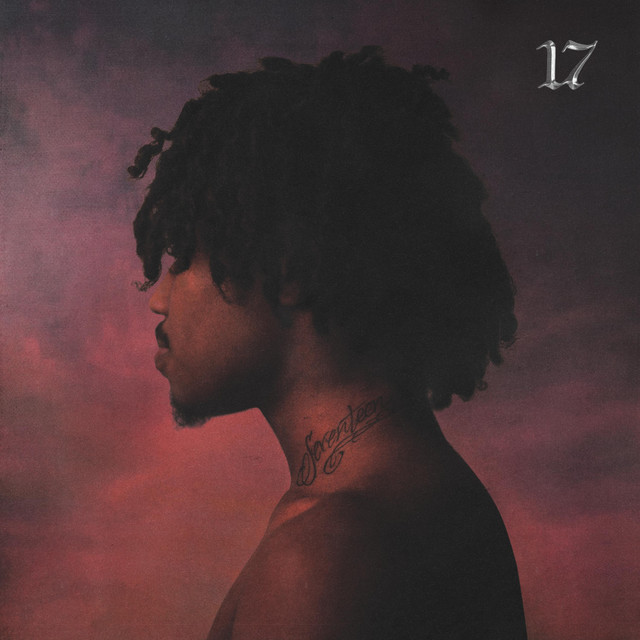 It's insane what music is being made before people are even legal adults. Out of all the young, new artists making rap, Marjety is one I am excited about the most, and Seventeen is a good representation of what makes him stand out. It's hard hitting, melodic, and even heartfelt. Definitely keep an eye on his future as an artist.
Must Listens: Benji Frank, Walk out the house, Rip Goonew
47/ Lite Fortunato, Sincerely, UX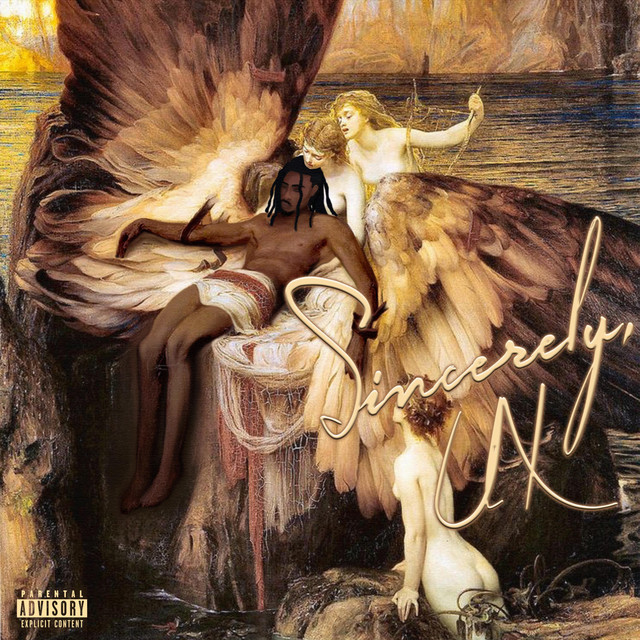 Lite Fortunato gives us an 808-filled explosion of high-fashion inspired anthems. Having such a unique voice that compliments his multitude of flows, he introduces some of his best hooks which make this such a memorable collection of songs. More Nato more bangers.
Must Listens: Freshly Imported, Sky Today, SlimShitFrmJpn
48/ BasedTJ, 22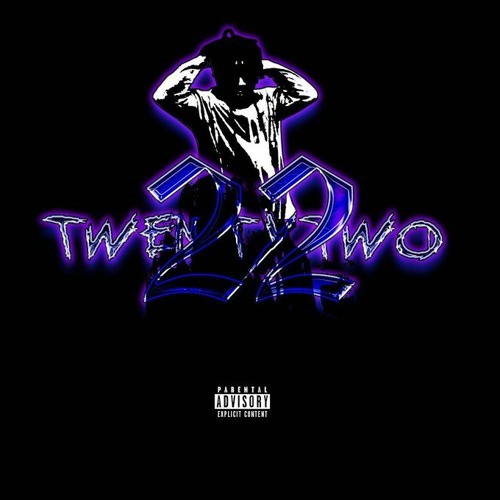 Self-produced, 22 is one of the most melodic projects on this list, and one of the catchiest too. BasedTJ covers love and confidence in an ultimate celebration of himself. His production is beautiful and he knows exactly how to take them to another level with his voice. Ridiculously underrated project.
Must Listens: Call On, 5 Star, LML
49/ Imsickofjun, IYKYK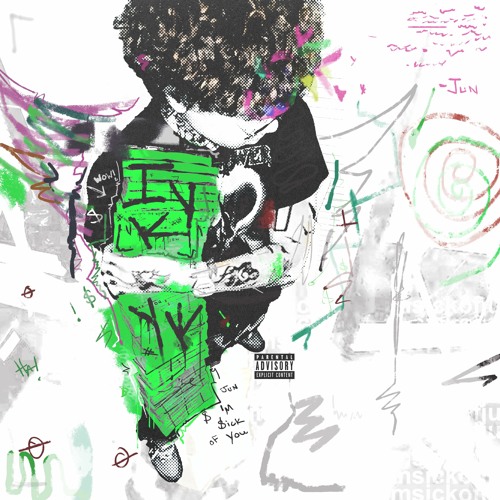 Over beats reminiscent of Zaytoven production and rage synths, Imsickofjun gets straight to the point with IYKYK. You can hear the passion and sincerity in every line he says, and it makes me realize that not a lot of artists put that energy into their vocals like this. Very good debut from a new artist we should all be keeping our eye on.
Must Listens: VET, RICH OFF WHAT?
50/ TisaKorean, 1st Round Pick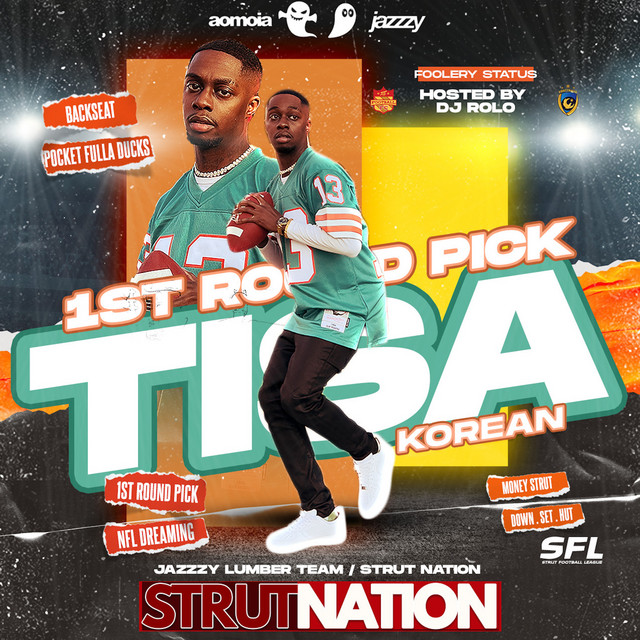 Music to go DUMB to. TisaKorean is one of rap's generational talents, and he's made the perfect concept project with this dive into the world of good ol' American football. He's one of the only artists making swag rap organically in today's day and age, and he deserves everything in the world for being so unapologetically himself. It's all over the place (in the best, most interesting way possible), but has points where he slows things down amongst all the glorious chaos. Everything he makes is as fun and hilarious as anything can ever be. Yet another certified aux cord classic.
Must Listens: Pocket Fulla Ducks, Backseat