Fund Drive 2020: THANK YOU! GRACIAS!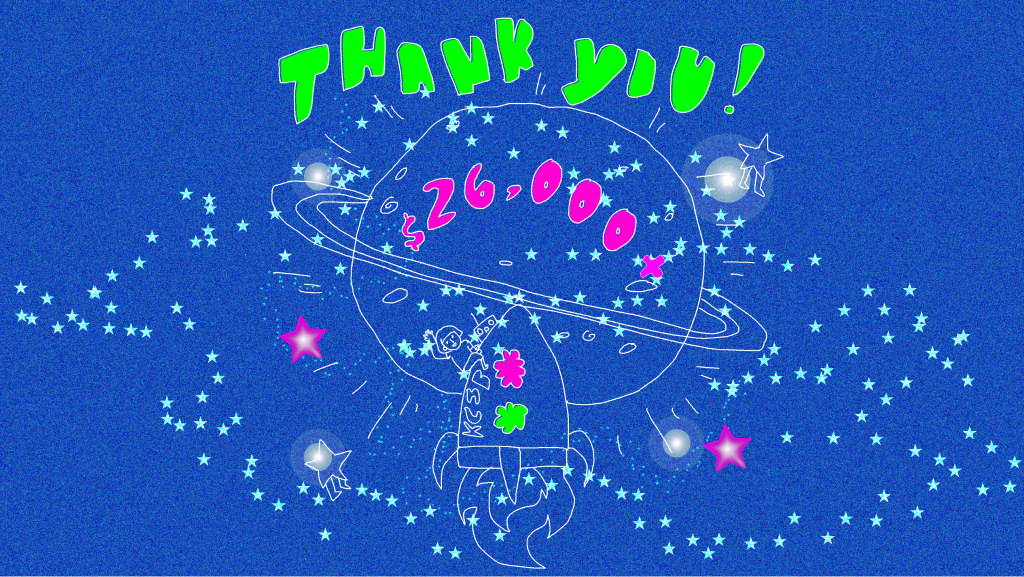 THANK YOU! THANK YOU! THANK YOU!
We are all star struck with all the donations we've received for our station during our annual Fund Drive this past month. Thanks to you, we surpassed our goal with over $26,000 in donations!
Due to your support, we can continue our orbit around the sun and provide non-commercial, independent and educational programming to many, many stars in this galaxy.
We are currently packaging and mailing donation gifts, so keep an eye out for it in the mail!
You can always donate online:
If you indicated to Donate by Check during the drive:
Checks can be delivered in person or mailed to:
KCSB-FM 91.9
P. O. Box 12834
Santa Barbara, CA 93107-2834
Here's some photos from some events we hosted during the drive!