December's Add of the Month: Kadhja Bonet's California Holiday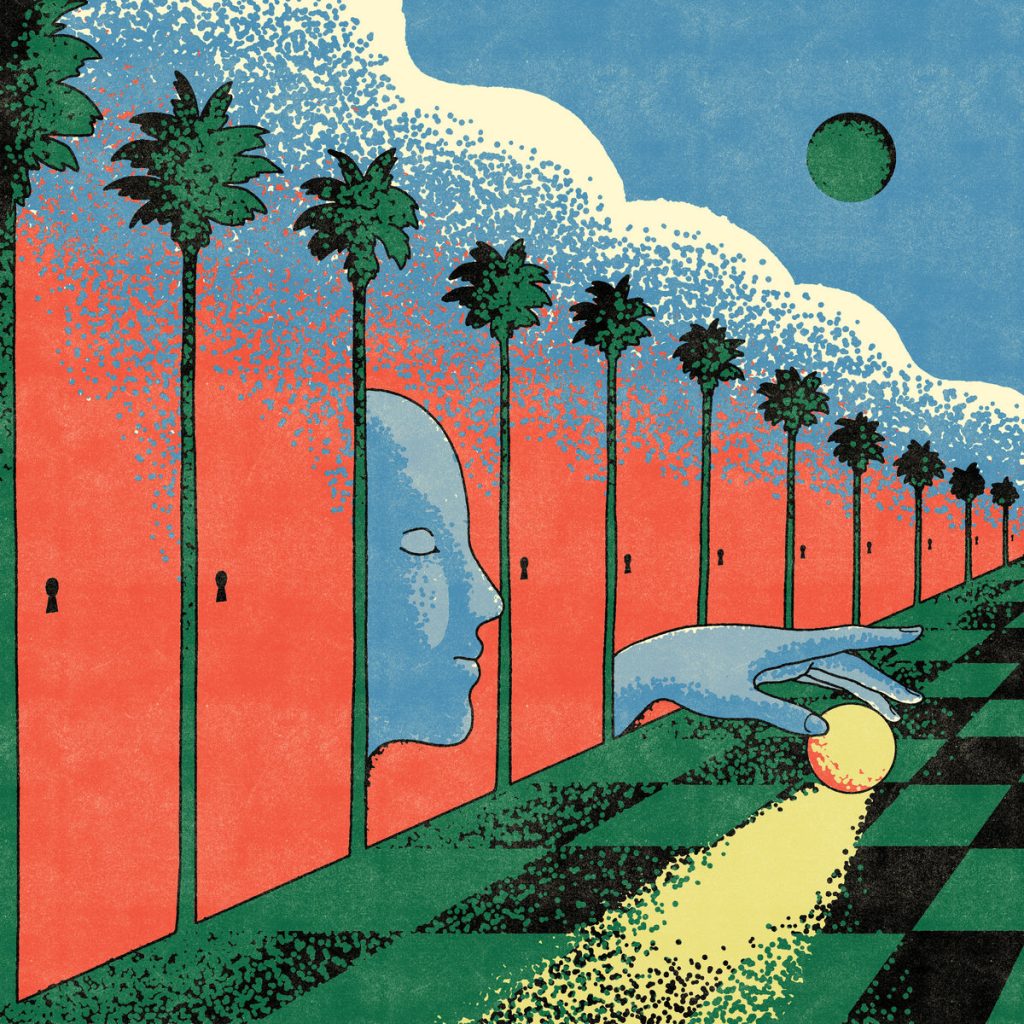 words by Jack McKinnon, Internal Music Director 22
As Thanksgiving ends and we are approaching the holiday season, we need to find some new festive music to diversify our seasonal needs. What we really need is some soul music to soothe our own souls while we sip hot cocoa by the fireplace and pretend there is snow down here in sunny Southern California. Well, fortunately for all of us, a new release from R&B artist Kadhja Bonet does all of this and more. With a combination of original songs and covers, Kadhja releases California Holiday, exactly what we've been missing during our previous winter celebrations.
Born and raised in Los Angeles, California, Kadhja Bonet is amongst seven other siblings born to Allen Bonet, an opera singer who is also the father of well known actress Lisa Bonet, making them half-sisters. Kadhja studied classical music, learned violin, and even taught herself guitar, amongst other instruments, making her a musical powerhouse that dabbles in just about everything. Even her mother was a musician, so it is not surprising that she came out with such innate musical talent. Combining everything she has learned about music over the years, she creates music that is truly genre-bending. Some classify her sound as "Psychedelic Soul," but upon listening to her music you will discover that it is much more than just soul. With different songs showcasing hints of funk, jazz, indie pop, or even folk, you are always in for a treat when listening to her music.
What really shines through in her California Holiday EP however, is those soulful vocals. When told about this album I was concerned I would not enjoy it that much, for a lot of holiday/Christmas music can start to sound the same and meld together, but this was quite the opposite. As soon as you listen to the first, and title, track "California Holiday" you are immediately drawn in by the beautiful guitar and airy strings that combine that classic winter sound with the sounds of a beautiful R&B ballad. What I love about it, and what she herself so beautifully articulates is that, "It's a song that [she] wanted to write because it makes no mention of Christmas, or any one holiday. Instead it focuses on a relationship and how the markers of the year can change your perspective on one, whether by revealing stagnation or jumpstarting a change in the quality of care." For many, the holiday season can be difficult, for you are usually surrounded by loved ones, and you can be reminded of loved ones you have lost connection with that used to be with you during this time of year. This song perfectly encapsulates that feeling of missing someone on a rainy winter day, creating a feeling of reminiscence simply through the ethereal vocals and instrumentals. Continuing into the second song on the EP, "Little Christmas Tree," we get yet another original from Kadhja, and it once again tugs on our heart strings, highlighting the dark side of Christmas when you are still missing someone. The alternative R&B beat once again implements background vocals that really play into the caroling nature of Christmas and is what gives the song that hint of holiday that you need. Although these are the only two originals, they are both beautifully made, and the rest of the covers on the EP do the original versions justice.
Moving along and taking a look at the rest of the EP, it features covers of Christmas songs originally made by artists such as Stevie Wonder, Paul McCartney, and Smokey Robinson and the Miracles. Every one of these covers are a unique and fun twist/take on the originals, and are all very soothing to the ear. "It's Christmas Time" in particular, the Smokey Robinson cover, stood out to me. The original is already not that big of a song, so I love that she chose such a unique song to cover. It also shows that, instead of covering all of the Christmas staples like many artists do, she chose to cover a song that meant something to her personally. Smokey's version is already R&B, but it is the old R&B sound that sounds a little more like a soul/blues combination. Kadhja on the other hand slows the track down slightly and twists it into a neo-soul version of the song, with a little drum beat that has an incredibly catchy bassline. It is definitely a track that you won't want to miss out on.
So, if you are looking for a more modern, independent, soulful Christmas EP, I highly recommend this new release and new add to our music library from the incredibly talented Kadhja Bonet. You will not be disappointed by her siren-like vocals that will put you in a trance and draw you in from wherever you are hearing it. And with that, we here at KCSB's music department hope you have an amazing holiday season, celebrating whatever you celebrate (if anything at all), with the people you care about the most. Happy holidays!!!