UM… MAGAZINE X KCSB: VIRTUAL LIVE AUCTION/OPEN MIC FUNDRAISER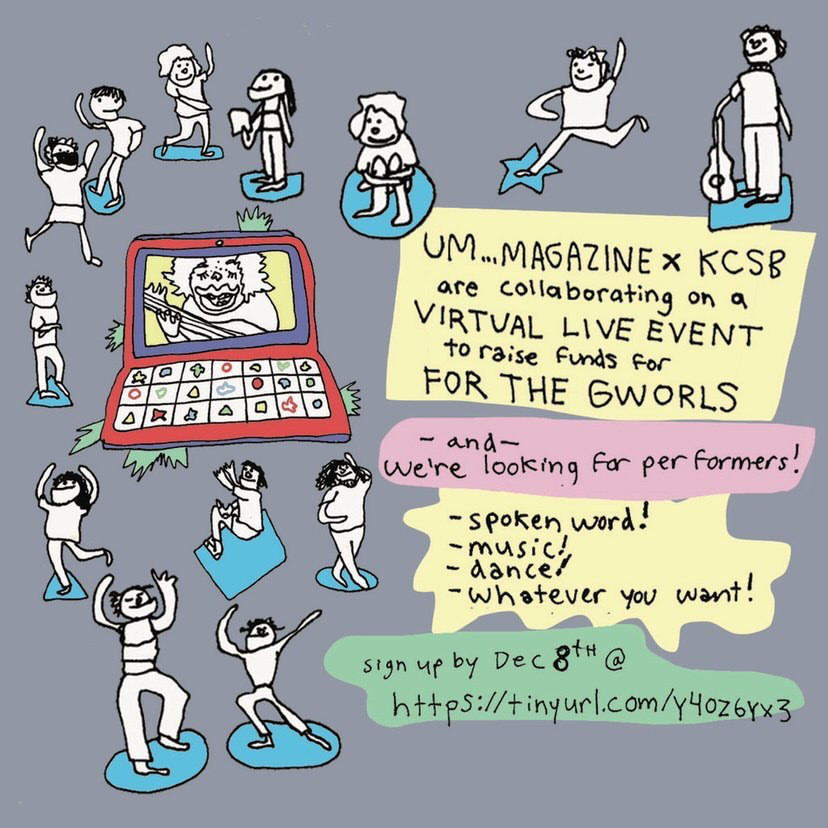 Um… Magazine and KCSB are hosting a virtual live auction/open mic on December 29th, from 5-8pm!
Sign up to perform or speak by December 8th via this form!
Sign up to donate items or art by December 15th via this form!*
*if you are donating an item, you must be able to ship to the recipient (shipping costs will be covered by um… mag)!  
25% of proceeds from auction items will go to the artists who donated, and 75% will go to FOR THE GWORLS, an organization that provides funds for Black trans people for rent, gender-affirming surgeries, medicines/doctor visits, and travel assistance!
See the fliers below for more details, and feel free to email ummagazine.ucsb@gmail.com or dm @ummagazineucsb on Instagram, Twitter or FB with any questions!