Newport Jazz Festival 2023 Recap
Words By Lekha Sapers
The 2023 Newport Jazz Festival, in its third iteration post-covid, was a smashing success. Of course, with lineups boasting the likes of Jon Batiste, Branford Marsalis, and Diana Krall, the musical prowess was oozing from every single stage. As a core tenet of working at a radio station, I should be obligated to keep a musical watchlist (of fairly extensive parameters). If it wasn't evident already– I do keep tabs on talent, both established and otherwise. Venturing to Newport has widely broadened these horizons, even beyond the scope of Spotify, Tidal and physical media.
---
Setting the Stage:
Despite the festival's distance from KCSB's studio in Santa Barbara, withholding such exceptional talent from our listeners back home would be an injustice. As one of the oldest Jazz festivals in the United States, the Newport Jazz festival has been living and breathing since 1954. Created by Elaine Lorillard, music has reverberated from Fort Adams' walls (and a few other, interim locations) since its inception. The festival's three stages, nestled by the harbor, within the forts, and by the venue entrance, served as platforms for some of the most powerful musicianship I've ever had the privilege of witnessing. As the culmination of nearly 70 years of musical evolution and cultural celebration, the 2023 Newport Jazz Festival showcased some of the finest talents across the jazz universe.
Jazz in my Musical Repertoire: 
 As the Assistant Program Director at KCSB, I've always been keen on expanding KCSB's sonic horizons, making space for the artists who redefine musical boundaries. With a background rooted in hip hop, I was hesitant to delve into jazz as a musical genre. It was not nearly as intimidating as I had thought; the fusion of various genres in the manifestation of jazz allows for a wonderful transition between 808s and double bass. Especially if you're a hip-hop buff, I've listed some artists that (in no particular order) you may want to put on your own radar.
The Newport Jazz lineup has some real talent, and what I witnessed the weekend of August 4th-6th has made that overtly evident.
DJ Pee .Wee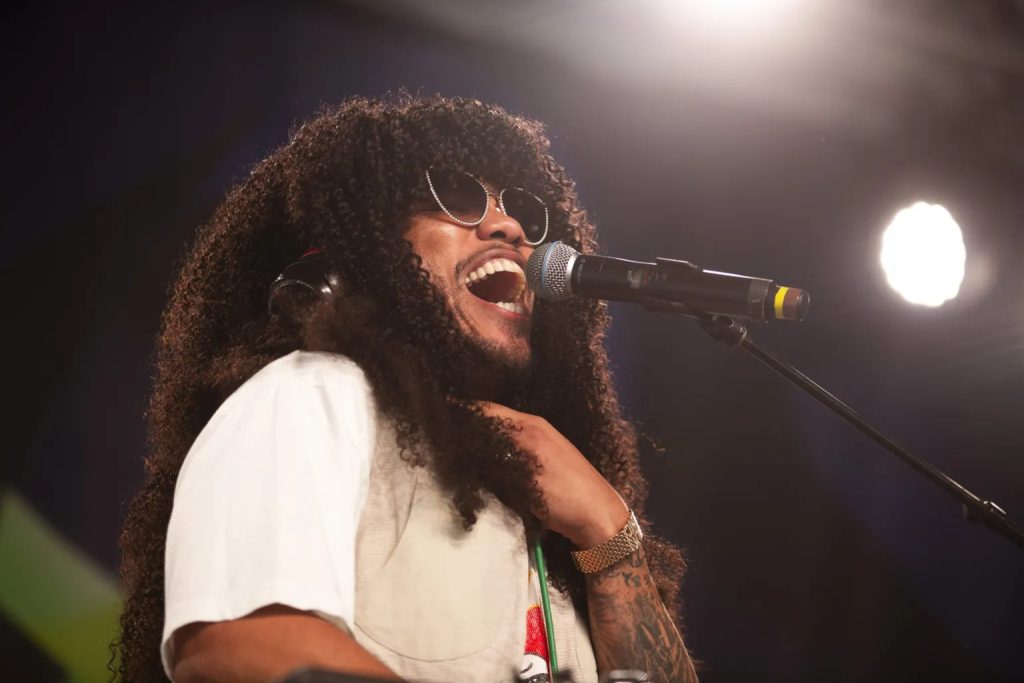 2023 Jazz Festival Photo By Gary Alpert, What'sUpNewp
Although he didn't refer to himself as Anderson .Paak once during his 90 minute set (opting for DJ Pee .Wee instead), Paak put together one of the best live vinyl sets I have seen in a while. The setlist featured some solid gold oldies, and concluded with Paak geeking out on the drums. However, I was a little bummed that he didn't perform any of his original songs – I would have loved to see some Daydreaming or a few performances off of Oxnard. While Anderson .Paak put together an unbelievable set, fingers are still crossed for Nxworries to headline Jazz Fest next year. 
Butcher Brown
Here for obvious reasons, I've had eyes on Butcher Brown since their collaboration with B. Cool Aid on Leather Boulevard. In my interview with the band, Andrew Randazzo mentioned that Butcher Brown is 'Solar Music' – they don't adhere to any individual genre. Vis a vis my exploration of their music, the aforementioned genre-bending nature has emerged as more than true. Looking at their discography as well as the raw versatility they demonstrate on stage/in studio, it's hard to see why they wouldn't be on my favorites list. Personal highlights include: This Side of Sunshine, a remake of Roy Ayers' track, and Intro/How Much a Dollar Cost, featuring a Kendrick Lamar sample of the same name. 
Herbie Hancock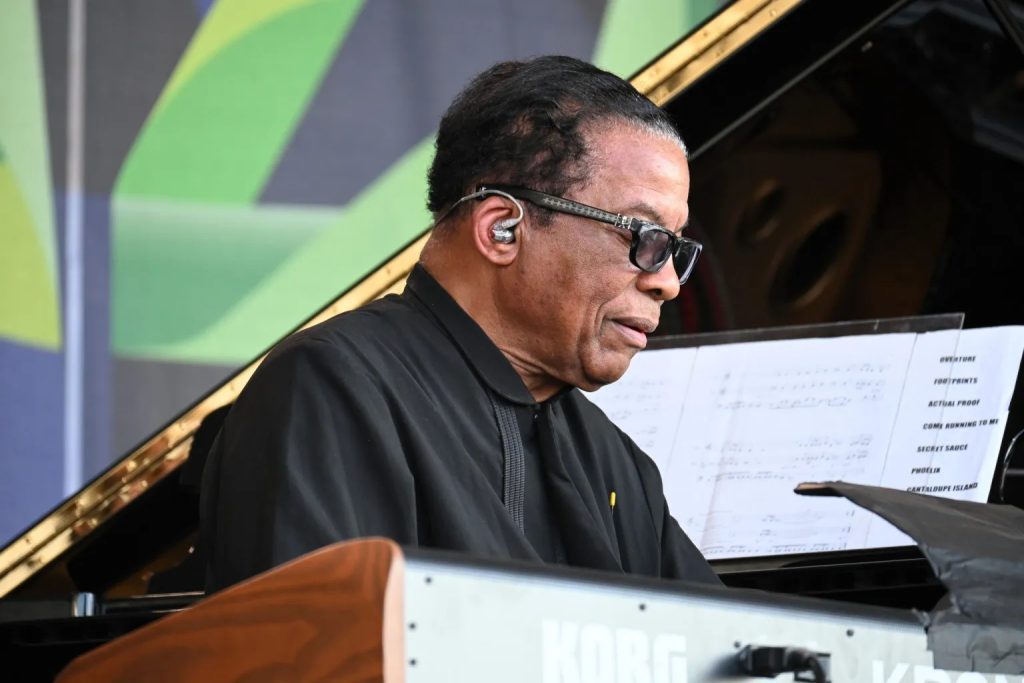 2023 Jazz Festival Photo By Gary Alpert, What'sUpNewp
At 83 years old, there's absolutely no stopping Herbie Hancock. His set was easily one of the best of the weekend. What makes him exceptional, beyond his evident talent, is his experience performing with some of the best musicians of the past century (Miles Davis included!). Not only was his individual performance one of jaw-dropping proportions, on top of that, his band was equally talented. For example: Herbie's drummer, Jaylen Petinaud, is only twenty-four years old and extremely well-versed in the world of music, with Emmy nominees and Broadway scores already under his belt. Cheers to Herbie, for his ability to keep Doin' It throughout the decades, and to many more Jazz Festivals to come. 
Thundercat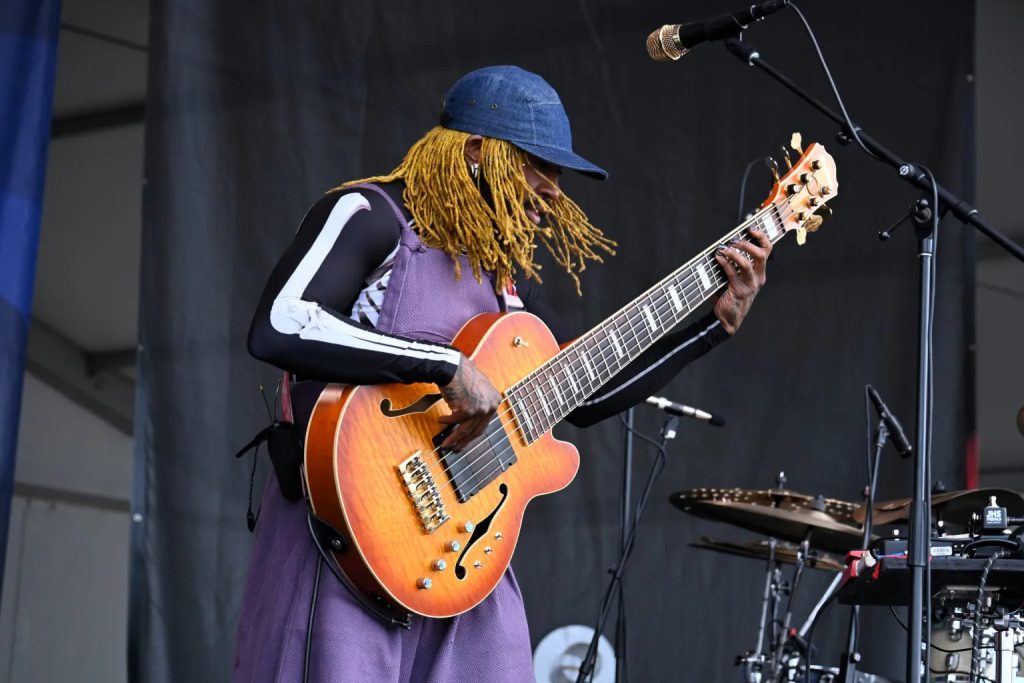 2023 Jazz Festival Photo By Gary Alpert, What'sUpNewp
I can't say enough about Thundercat. I fell in love with him after discovering Them Changes on his 2017 album Drunk, a funky, unorthodox track that bridges gaps, sonically, between hip-hop and jazz. From there, his sound has only gotten better. His live performance of A Fan's Mail was truly exceptional – who else would meow (more than once) in front of a 1000+ member audience? Not me, that's for sure. With an electric falsetto and a penchant for anime and cats, what's not to adore about Thundercat?
Arooj Aftab
Arooj Aftab quite possibly had the most angelic voice I have ever heard in a live music venue. Born to Pakistani parents in 1985, Arooj attended Boston's Berklee College of Music and subsequently moved to New York, where she has been moulding the city's jazz scene ever since. Performing alongside Shahzad Ismaily and Vijay Ayer on stage, Arooj put together an extremely elegant sound, derived from neo-sufi roots. As a brown girl myself, it was awesome to see a woman singing in Urdu to such a large, high-profile venue. 
Durand Jones
Purely sexy music. That's all I have to say. 
The War and Treaty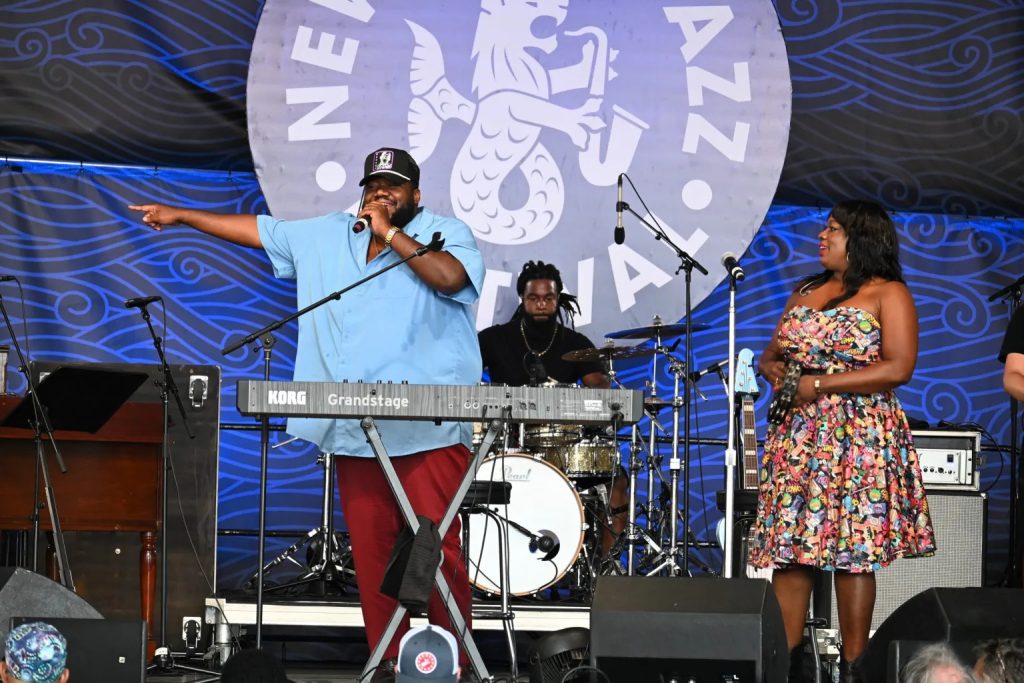 2023 Jazz Festival Photo By Gary Alpert, What'sUpNewp
Before the Newport Jazz Festival, I hadn't heard of The War and Treaty, a band consisting of husband-and-wife duo Michael Trotter Jr. and Tanya Trotter. I popped into their set by accident, but both artists had such strong, sultry gospel vocals that I just couldn't stay away. In terms of audio aesthetics, I think this couple tops my list. And what made them even more attractive is that they so evidently doted on each other – on stage, the chemistry was apparent, making them that much more enticing to watch. 
Adi Oasis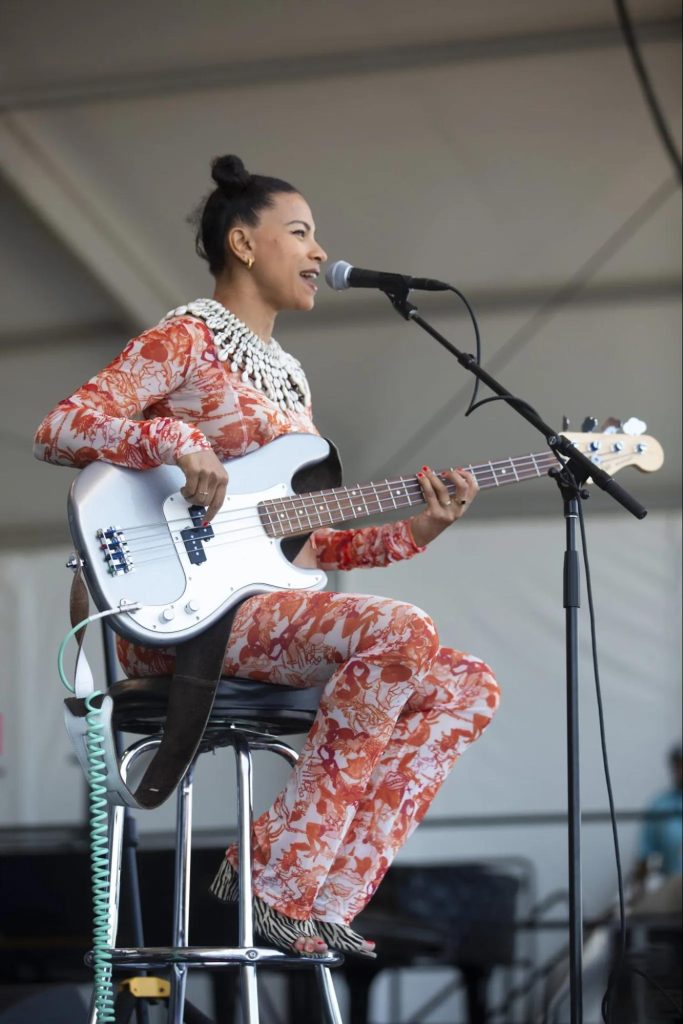 2023 Jazz Festival Photo By Gary Alpert, What'sUpNewp
Adi Oasis is another striking vocalist who has an uncanny ability to fuse vocal prowess with thought-provoking political narratives. This juxtaposition – between artistic expression and social commentary – beautifully melded introspection, reflection, and an exceptional musical experience. When looking into Lotus Glow, her most recent album, there's a lot to listen for – and a lot to hear. She's a complex artist and her set certainly demonstrated the breadth of that talent.