Life Is Beautiful 2023 Recap and Review
words by Will Bacaj
photos courtesy Life Is Beautiful
KCSB's Promotions Director Will Bacaj attended the Life is Beautiful festival in downtown Las Vegas, Nevada Sept 22-24, 2023. Here's his report from the scene.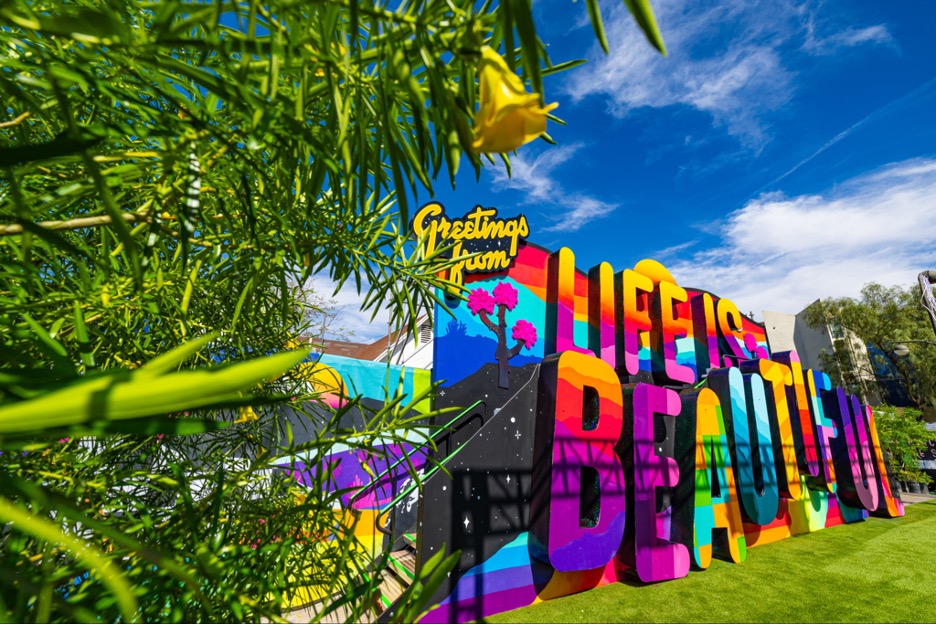 Having never been anywhere in Las Vegas beyond the Strip, going to Las Vegas for a music festival was a daunting prospect. What should one expect out of a festival in Las Vegas? Are Ed Hardy shirts still a thing like they were back in 2012?
The common refrain from locals was that Vegas has significantly changed in the decade plus since I was last here. Life is Beautiful had been highly recommended by fellow festival goers in the past, but I wanted to put the fest to the test. Would it be fun-kitsch or sad-kitsch?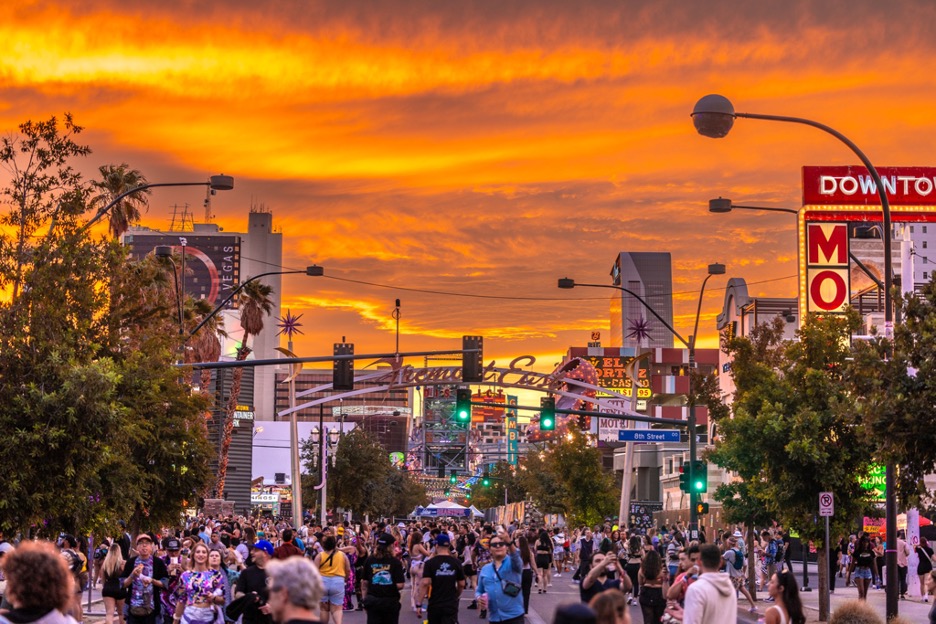 The second I got through the gates at Fremont Street and 7th, I felt an immense sense of relief. There was none of the anticipated tackiness of the Strip. Instead, we got a relatively tasteful and well-curated festival site with fun murals, art, lights, and a series of well-preserved, mid-century hotel and motel signs between the stages on the side streets and through the alleyways. The usual bane of any festival experience is trudging between a bunch of far-off stages through dusty fields to try and catch as many sets as possible. The amount of thought put into making the whole festival grounds entertaining, beyond the stages themselves, was a joy to experience.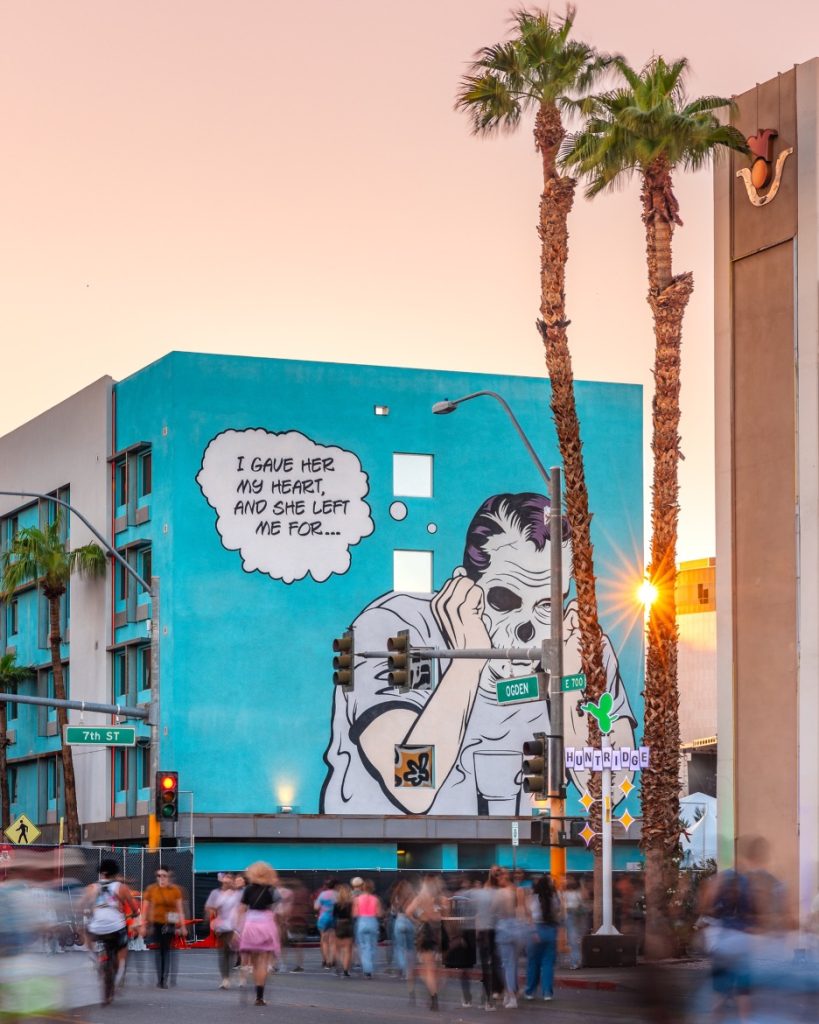 But enough about the festival grounds. We know what you're really here for. Let's talk about the best and worst sets of the weekend.
Winner: The Killers – Of course they killed it. The hometown heroes returned to Vegas to play a set tighter than Scrooge McDuck's wallet. Given lead singer Brandon Flowers' recent comments about his growing disconnect with the songs from their debut record, Hot Fuss, The Killers seemed to be saying goodbye to the classic sounds of the era that launched them from a band of locals to mainstream stardom. While their anthemic classics from Hot Fuss generated a wave of nostalgia, the true highlights of the set were their rendition of "Caution" and their cover of Elvis Presley's "Viva Las Vegas," their rendition complete with slot machine visuals that featured their name on every bar.
The Killers were not content to go through the motions and coast on their name. Brandon Flowers was jumping all over the platforms on the stage with the urgency of a revival preacher. After that performance, call me a convert.
Side note: If you haven't listened to any of their records beyond Hot Fuss, do yourself a favor and check out Imploding the Mirage from 2020. The album's release was lost in the shuffle of 2020, but guest collaborators like Weyes Blood, Lindsay Buckingham, Adam Granduciel from The War on Drugs, K.D, Lang, Blake Mills, and Lucius helped flesh out what has become my favorite front-to-back Killers' album. 
Winner: Anna Lunoe – The Australian DJ and producer gave the best electronic set of the weekend on Friday night. Her live vocals helped keep the set feeling lively and tethered to the present moment, a welcome respite from the canned vocals that can often sap the energy of electronic sets. Songs like "303" brought the house down. Nary a posterior remained rooted in place during her set.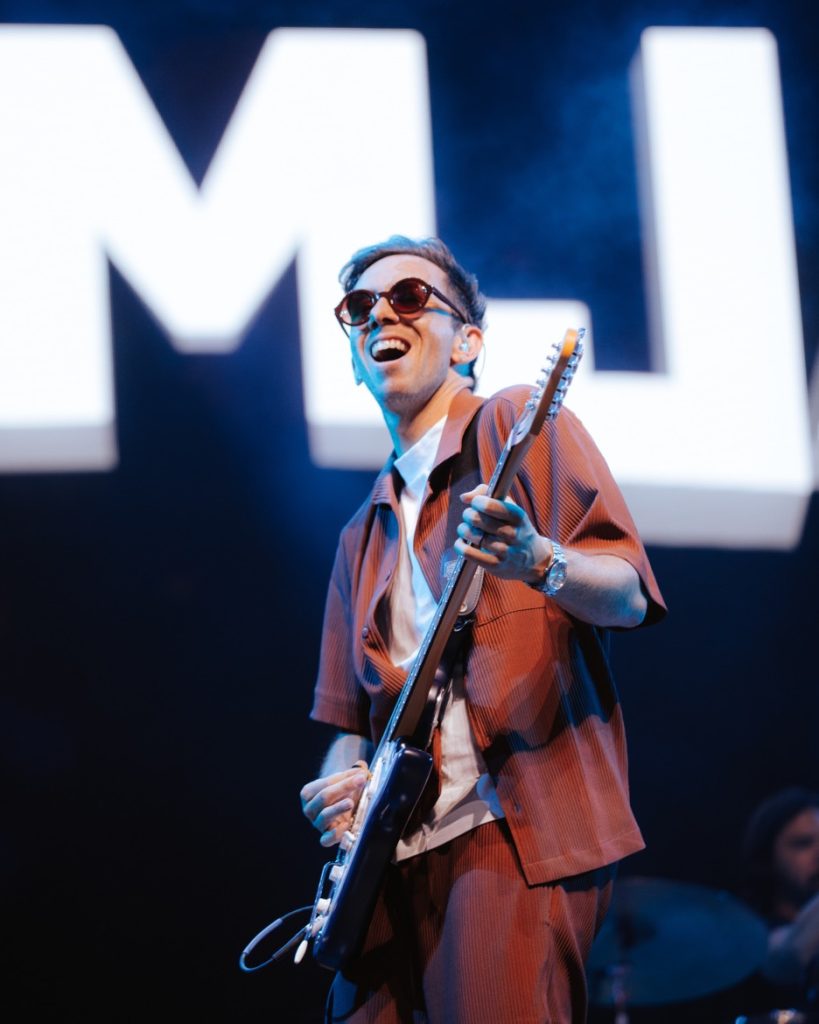 Winner: JammJam featuring Cory Wong – Vulfpeck songwriter and collaborator, Cory Wong, served as an enthusiastic and generous bandleader for this jam session while guests like Emily King, Allen Stone, Andrew Gouche, D Smoke covered songs by Luther Vandross, The Jackson 5, Rufus, Prince, and Stevie Wonder. A perfect set to help ease the transition from day to night on the first night of Life is Beautiful.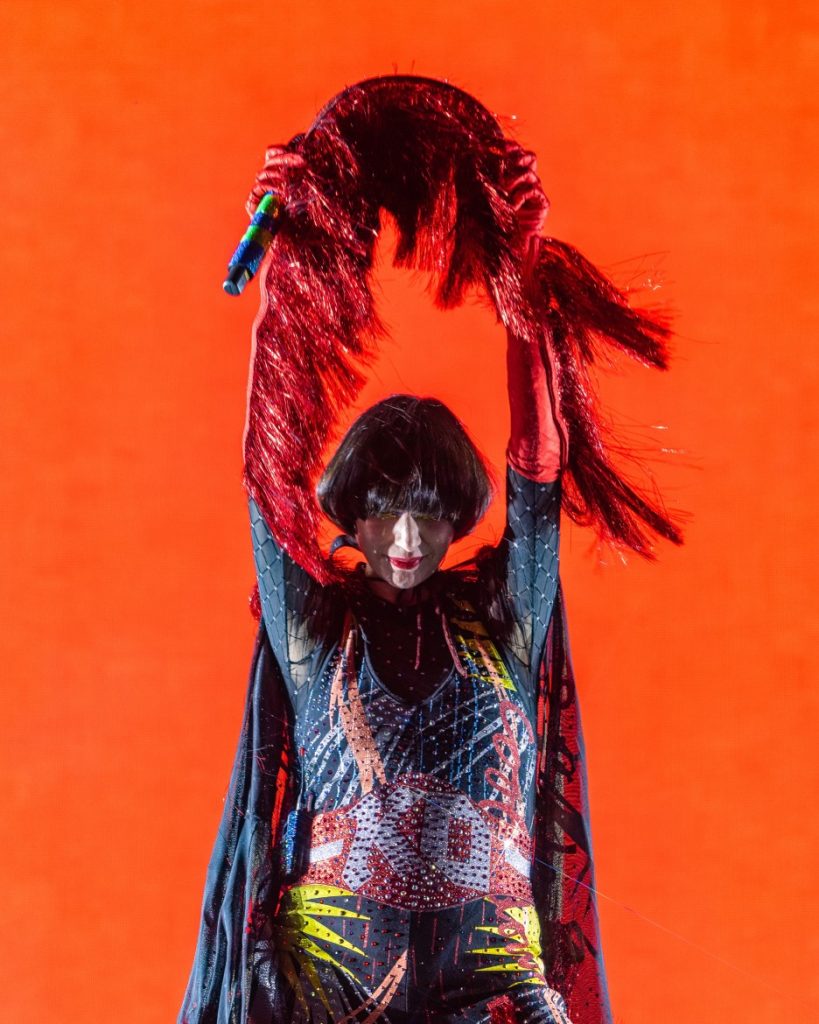 Winner: Yeah Yeah Yeahs – After seeing the Yeah Yeah Yeahs at the Just Like Heaven festival in Pasadena in May, I thought I had properly steeled myself for the live power of the Yeah Yeah Yeahs. Yet there I was, getting in my feelings and savoring every song like it was manna from the heavens. Singer Karen O. remains the gold standard for Meet Me In the Bathroom-era singers. Whether playing classics from Fever To Tell or new songs from Cool It Down, Karen O. moved and grooved, twirled and swirled, paused and posed, and ultimately brought the house down when she swung her microphone over her head like lasso before smashing it on the stage.
Guitarist Nick Zinner is deservingly renowned for his instrumental wizardry, but the power of drummer Brian Chase shines through during their live sets. Both times this year, I was mesmerized by watching him deftly guide Karen O. and Zinner from frenzied freak-outs to realms of placid beauty.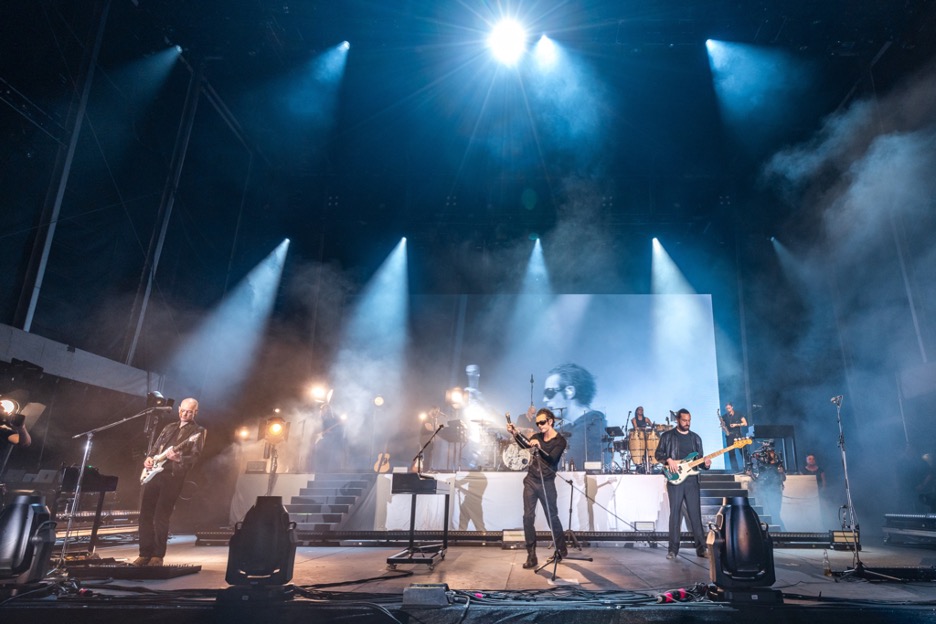 Winner: The 1975 (live set only) – As singer Matty Healy introduced the band early in their set, "the band you love to hate…and hate to love." Dear reader, it brings me absolutely no joy to say this, but you've gotta hand it to them. Healy and The 1975 proved themselves to be a great live act on Saturday night. Morbid curiosity led to multiple "damn, I guess that's a bop" moments as Healy altered between playing guitar and sipping red wine from the bottle onstage.
Healy is a gifted frontman when it comes to stirring up the crowd; often contorting himself around a fixed microphone before taking it off the stand to ramp up for the choruses. Thankfully, he followed through on his promise of "no bits, just hits" instead of serving up another oafish soliloquy. Within hours of this being published, he has probably said or done another prattish thing that will vex me, but if only for one Saturday night in Las Vegas, I begrudgingly understood the appeal.
Loser: Nelly – Noted Air Force-Ones-wearer, Nelly, turned in the least interesting set of the entire weekend with his performance on Sunday night. If you want to see someone grunt ad-libs to their most famous songs while the crowd, DJ, and backing vocal tracks do the work for them, by all means, check out Nelly live. No one who closes their set with a Florida Georgia Line collaboration should be trusted in any setting.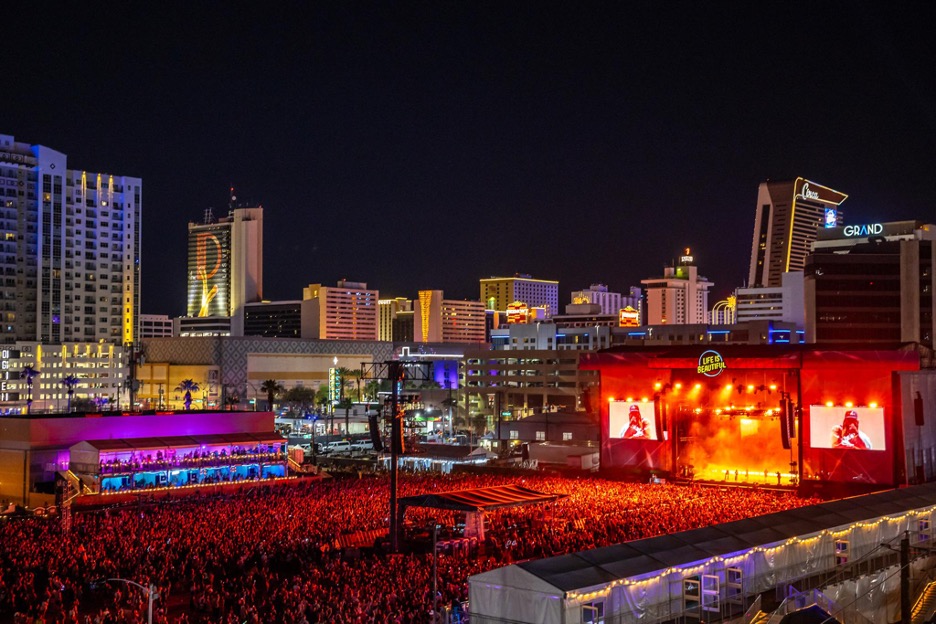 Winner: Kendrick Lamar – Though the staging for this set paled in comparison to seeing him during his To Pimp a Butterfly era, Kendrick Lamar is an undeniable force. No other artist generated more hands in the air or lyrics shouted into the night sky. Songs like "Money Trees," "King Kunta," and "Humble" amped up the crowd in ways that few artists could. At his peak, Kenrick is utterly enthralling.
Loser: Mr. Morale and the Big Steppers – While Kendrick Lamar was the king of 2010s hip hop with seismic releases like Good Kid, M.A.A.D. City, To Pimp a Butterfly, and DAMN, his 2022 release Mr. Morale and the Big Steppers received mixed reception on release. Some herald the record as a misunderstood album that will eventually be considered a classic, while others only listened to it a few times and were nonplussed.
After hearing five songs off that record live, none of them made much of an impression. They're fine, I guess? I'm loath to tell an artist to just play the hits, but my inner basic fan was miffed that Kendrick included these in the setlist instead of more songs from Kendrick's golden era. I would love to be proven wrong about this album with time.
Loser: Yung Gravy – While I appreciate any artist using 1970s aesthetics in their stage visuals, Mr. Gravy seems to be the next iteration of Post Malone-esque doofus washed upon the shores of popular culture. He charms the audience. They love him. The songs make for gimmicky and undemanding background listening for people chasing a crossfade. Rinse, wash, repeat.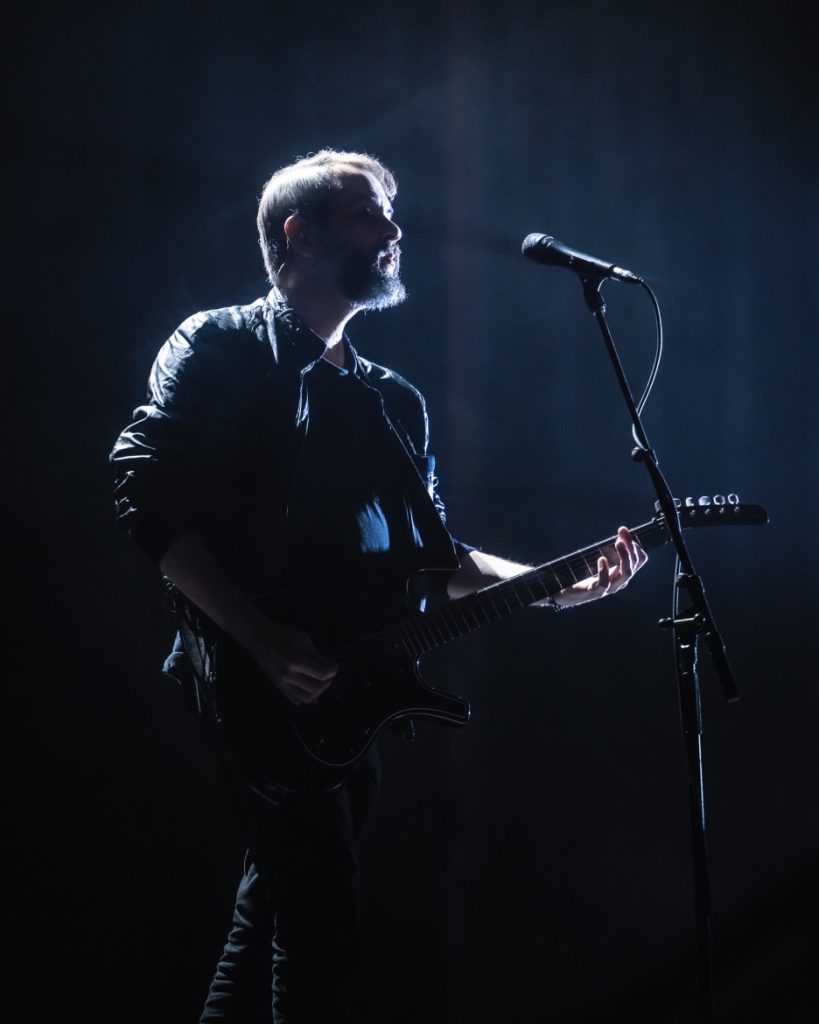 Loser: Cigarettes After Sex – The name of this band is mildly irritating, but their performance was utterly inert. Perhaps they could have been better slotted in the festival lineup, but their 8pm set was the answer to the question "what if Slowdive were boring?" That was a question I never wanted answered in any context, much less in a live setting.
 Loser: Bebe Rexha's lip-syncing – I'm not against people lip-syncing in order to pull off complex staging and dancing in pop sets. When done well, pop stars can flit back and forth between live and canned vocals to bring their pop masterpieces to life in ways that are utterly delightful. That being said, you have to at least try and make it believable.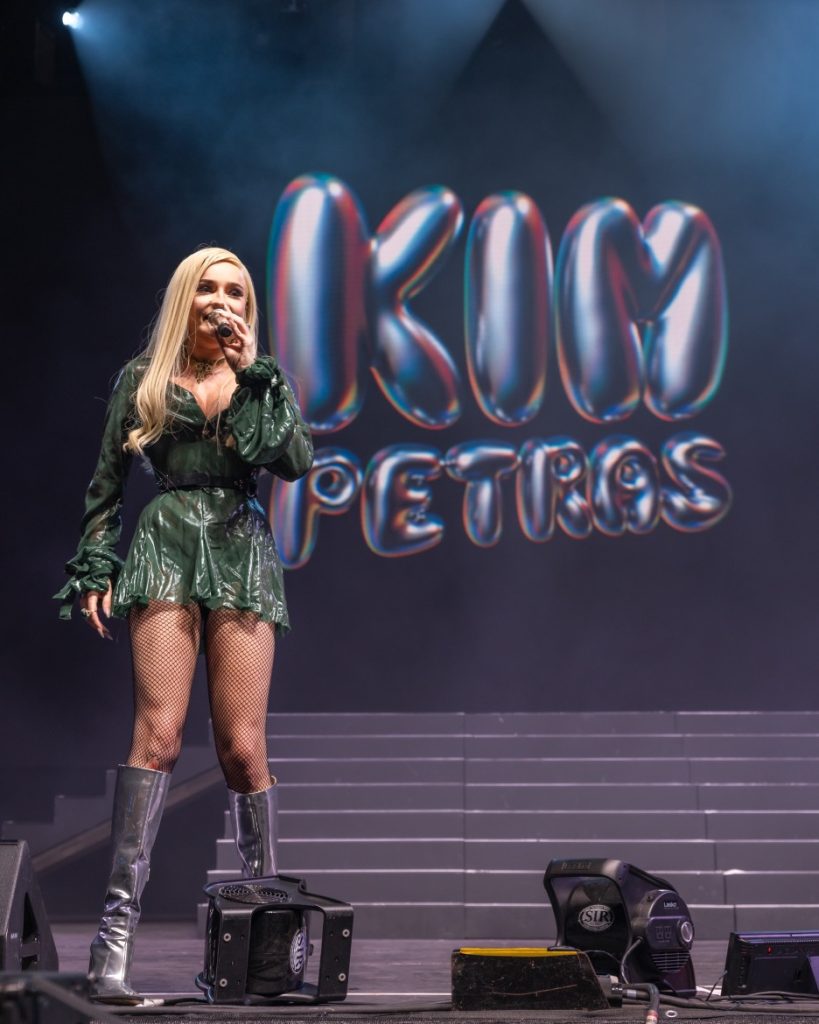 Winner: Kim Petras – Kim Petras delivered a set that evoked Peaches with her sexually-forward lyrics and stage show. Petras's confidence and command of the stage makes her delightfully-filthy brand of pop music come to life. She prowled the stage like a pantheress and commanded the audience to dance with her highly explicit songs like "Hit It From the Back" and "Throat Goat." If you're looking for a popstar who appeals to prurient interests with gusto, it would be hard to top Kim. She stirred up the Life is Beautiful crowd like a master.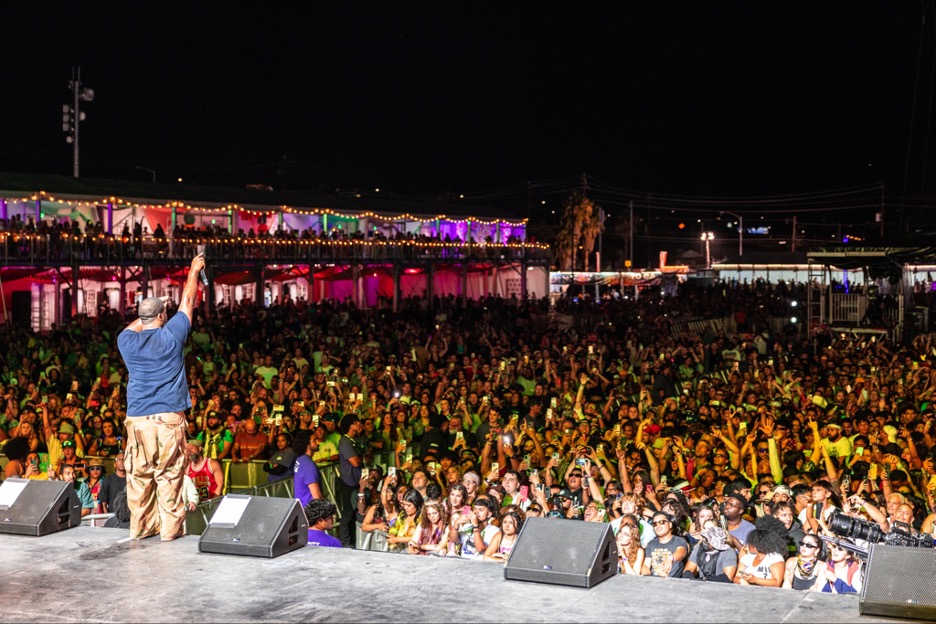 Winner: Ferg – With all apologies to Kendrick Lamar, Ferg turned in the hip hop set of the weekend with his Sunday night set. Ferg brought the intensity to each song, asserting himself as a great live performer. Some rappers remind you of their studio output live. Ferg makes you seek out his album tracks.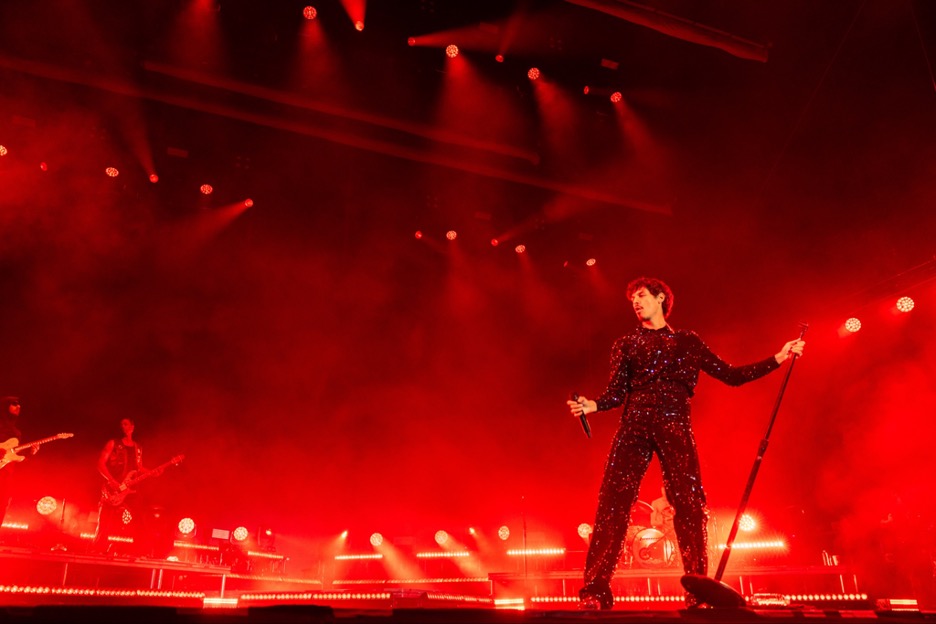 Winner: Omar Apollo – Silky, smooth, sultry, and sexy are the words that come to mind when witnessing Omar Apollo live. My god. He crooned and cooed to the crowd while sauntering and spinning his way across the main stage. Slow jams like "Ugotme" and "3 Boys" brought the heat, even as the sun had long descended. If you want to have your heart stolen from your chest, seek out an Omar Apollo set.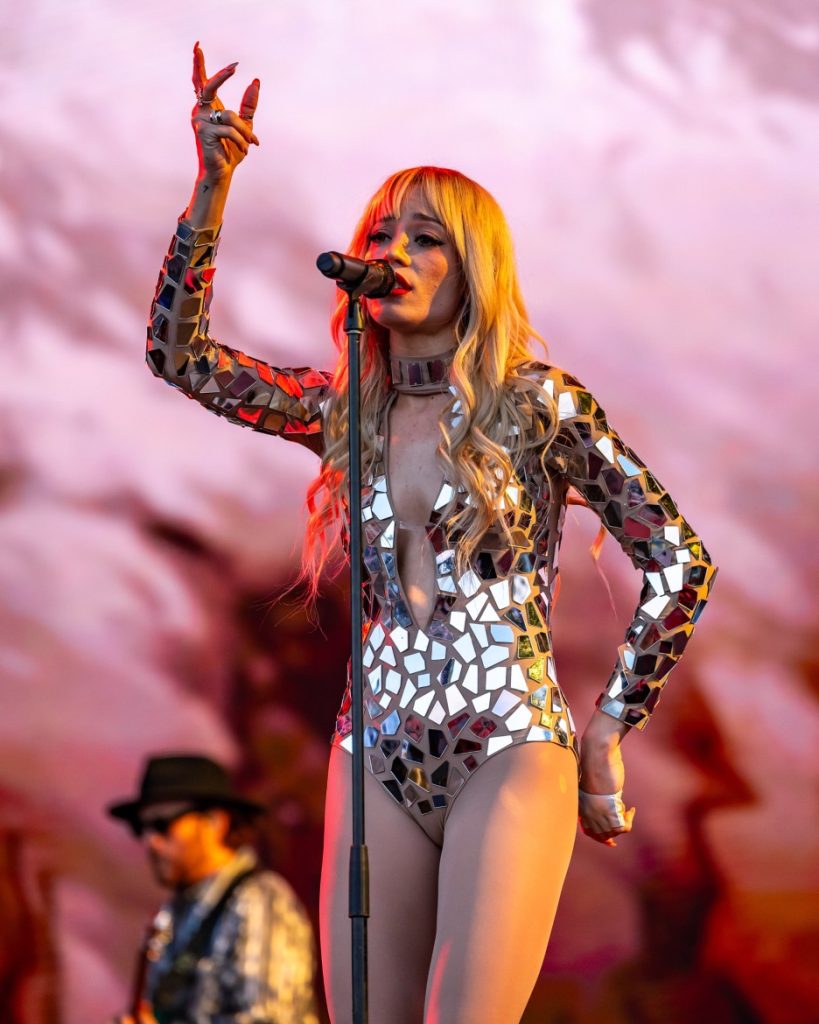 Winner: Cannons – If their brand of psychedelic indie disco pop wasn't compelling enough, singer Michelle Joy's mirror ball dress made Cannons set a visual delight. As the sun set on Sunday night, their hazy charm was the perfect transition to the final stretch of the festival. Michelle, please tell me who designed this dress before KCSB's Disco Night on October 26th in Storke Plaza.
Winner: Rina Sawayama – Though her set was only 45 minutes, Rina turned in the most impressive performance of the weekend with complex staging, complicated choreography, and four outfit changes. Working with a tight band and two talented backup dancers, Rina worked the stage like none other. Each song came with another reveal or change, be it to the staging, the props, or Rina's attire. Rina is at the top of her game right now and I can't wait to see what comes next in her career. 
Winner: Sudan Archives – Odesza's headlining set on Sunday was a maximalist presentation complete with fireworks, but the best part of their set was when they brought out perennial KCSB favorite, Sudan Archives, for a remixed rendition of her song "Selfish Soul." Though the rest of Odesza's set had to compete with exhaustion and the effects of sun exposure, her appearance roused my final reserves of energy for the weekend. Magnifique.