ASTROLOGY PSA SERIES: HAPPY LEO SEASON!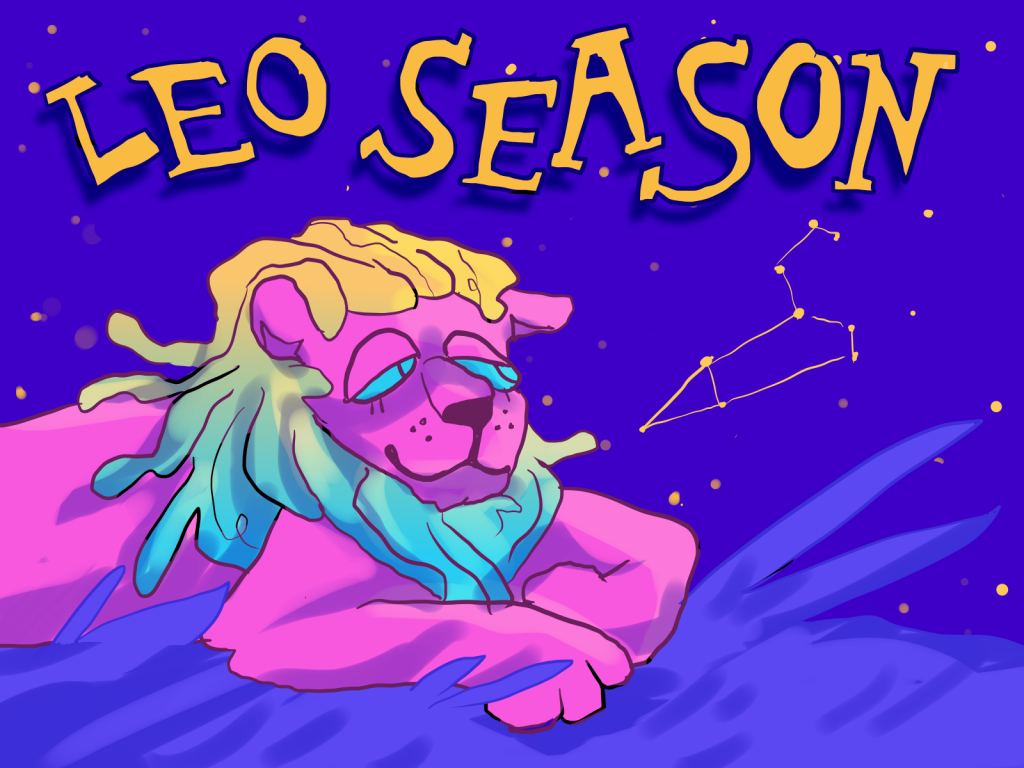 ‧͙⁺˚*・༓☾ Please enjoy our 2020 Leo season horoscope PSA for June 20th-August 22nd this summer, brought to you by DJ Beanie Baby, DJ Jess, and DJ Dolce ☽༓・*˚⁺‧͙
"Hi, I'm DJ Beanie Baby, I'm DJ Jess, and I'm DJ Dolce, and this is your Leo season PSA. And what a time it is, this sign rolls in with a wave of energy that is hard to ignore. Nestled in the middle of summer, a time where everything seems to be charged with vividness; a new series of opportunities may find themselves at your feet. And even more magical, you may find yourself feeling extra confident in taking these opportunities head on!
Leos are more than just bold in their look, they're bold in their existence. This fire sign engulfs the space it consumes giving a new light to reality. With the house planet of the sun, Leo season urges you to embrace your authenticity and strut confidently in your truest self.
This is the time to realize the value in taking pride in your work, your relationship, and your accomplishments. Hold that pride not only in your highest moments, but also in situations where you must take accountability and embrace your mistakes. From there, you can grow more aligned with your best self.
Leo's, represented by a Lion in the zodiac, lead with a pack mentality. They not only want to see themselves elevate but the people they love as well. Loyalty runs high as you discover the power in individuals working together is much stronger than any one individual's effort. Collaborate, uplift, and celebrate (safely of course)!
Coming from Cancer season, which is centered from the heart chakra, Leo focuses our attention to the third eye chakra. A space for revelations, and intuition that allows you to move with the confidence of a lion. Take time out of your life, in whatever way feels right, and focus on your breath, and from that, gain a sense of presence.
We hold the ability to control the present moment, but it is even more powerful if you're conscious with your energy and grounded in your intentions.
Trust your gut, and don't be afraid to speak your truth! Communication has the potential to become a strong suit at this time, and Leo Season will give you the extra confidence to stick your ground while basking in the warmth of the sun."
(Illustration courtesy of Lucy Greenberg, Instagram: @luwitch)