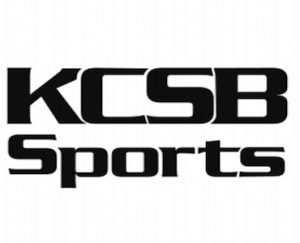 KCSB Sports is the Sports Department at KCSB 91.9 FM and covers sports events at UC Santa Barbara and the greater Santa Barbara community. The Department is made up of volunteers and a Sports Director. KCSB Sports broadcasts games over the airwaves as well as over a stream online at kcsb.org/sports. There is also the weekly sports show on KCSB 91.9 FM called Gaucho Sports Spot, where people can express their perspectives of the sports world and share their opinions on major sports topics.
At KCSB Sports, anyone who has an interest in sports and how games are covered is more than welcome to join, with no prior experience required. You can learn firsthand about broadcasting games, setting up and using media equipment, and get to follow up on Santa Barbara's student athletes. 
Check out when the weekly sportscasts air here.
Follow us on social media: Facebook, Twitter, Instagram

Interested in getting involved?
For more information about KCSB Sports and how to get involved, contact our Sports Director via email at sports.dir@kcsb.org.