KCSB FALL 2020 PROGRAM GUIDE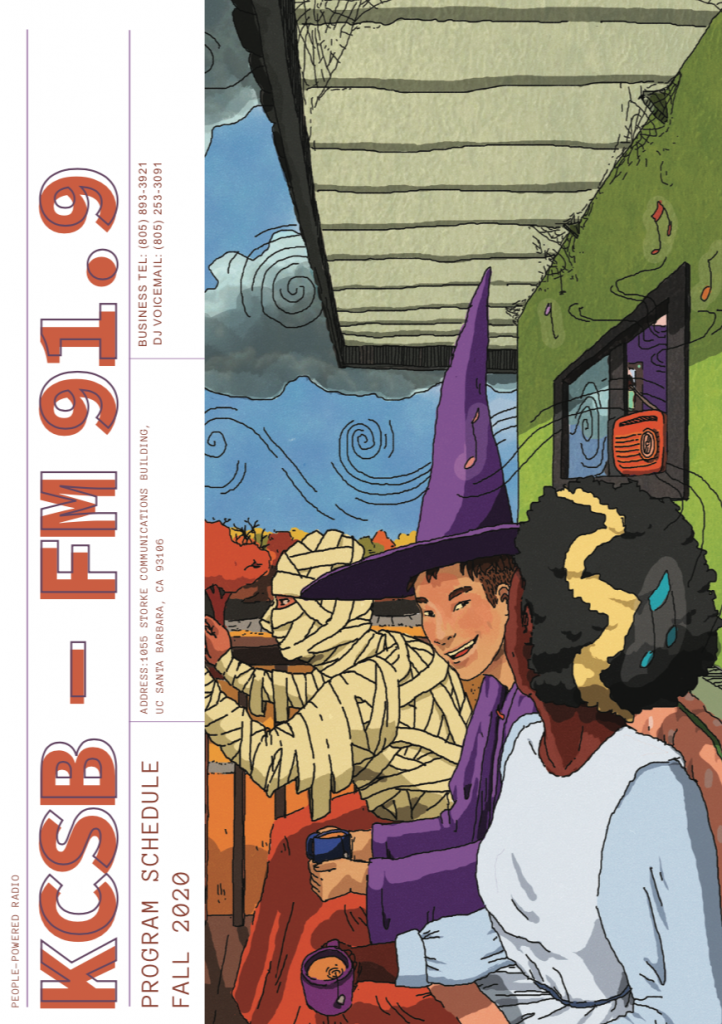 Check out our new programming schedule and some spooky graphics in our new Fall 2020 Program Guide here!
The Fall 2020 schedule will be in effect until Monday, January 11th, 2021.
Note that for optimal viewing of the weekly schedule, you can download this PDF and in your computer's  preview application and 'view' it as a 2 page spread. Additionally, you can always see our full weekly schedule at https://spinitron.com/KCSB/calendar or kcsb.org/schedule!