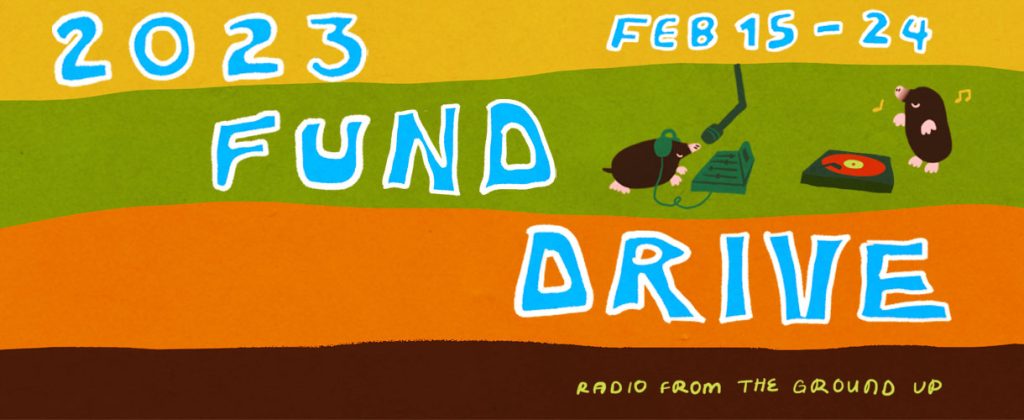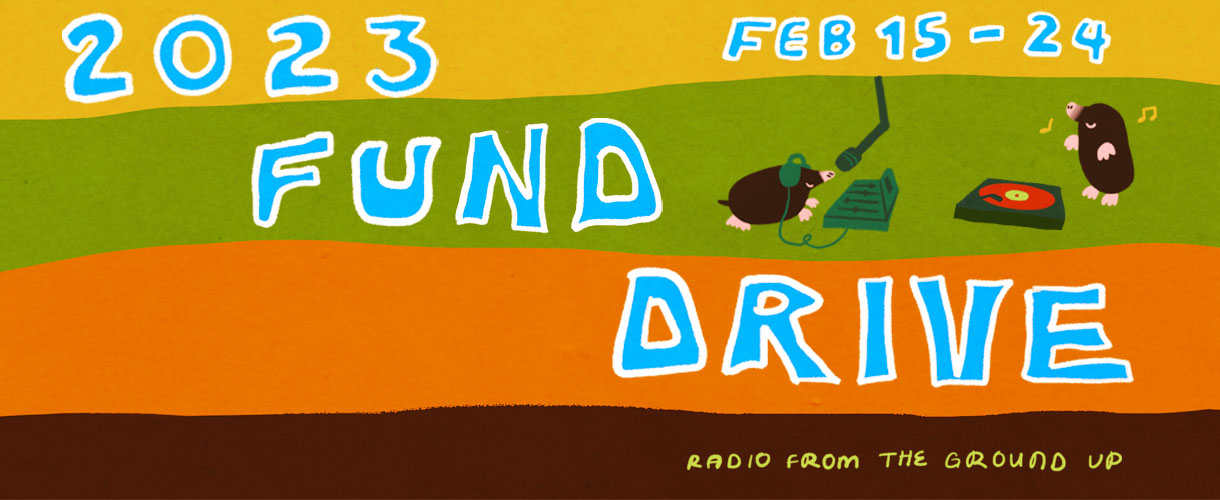 ♪♪♪☆ It is time… this year's KCSB Fund Drive is officially here!! ☆♪♪♪
From February 15th – 24th, KCSB is launching our annual fundraiser in celebration of 61 years of people-powered radio—radio from the ground up! For decades, we've had the privilege of providing educational, alternative, and independent radio all thanks to YOUR continued support! We've kept up-and-running from people like you, whether its been through tuning in to our 24/7 radio stream, attending our events, or kindly lending us your donations!
How To Donate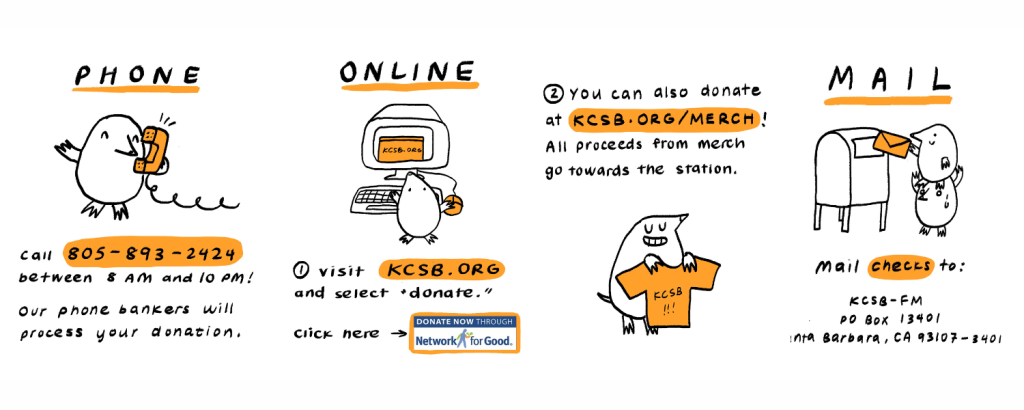 Note (February 22, 2023):
Our "Network for Good" Online Donation Portal is experiencing server issues, but you can donate through our merch page HERE!
Donation Gifts
Did we mention that every phone donation comes with a thank-you gift? When you spread the love, we spread it back! We have Concert Tickets, Merch, Vinyl, CDs, Gift Cards, and more! You can view the full list of your donation gift options HERE.
As always, we are going to feature special programming and live on-air events for you throughout this year's Fund Drive! Our Executive Committee will have our live Mix-Up event Feb. 15th from 2-4pm, where staff will talk about what KCSB means to us, and play some of our favorite songs! We'll also be singing to our heart's content for our annual Karaoke Friday, Feb. 23rd from 10pm-12am! Be sure to tune in via www.kcsb.org or 91.9 on your radio dial.
We appreciate your donations so much, and we want to thank you again for keeping people-powered radio alive! Here's to you, here's to KCSB, and here's to another year of us <3 <3 <3