DJ DARLA BEA's PLAYLIST: AS HEARD ON KCSB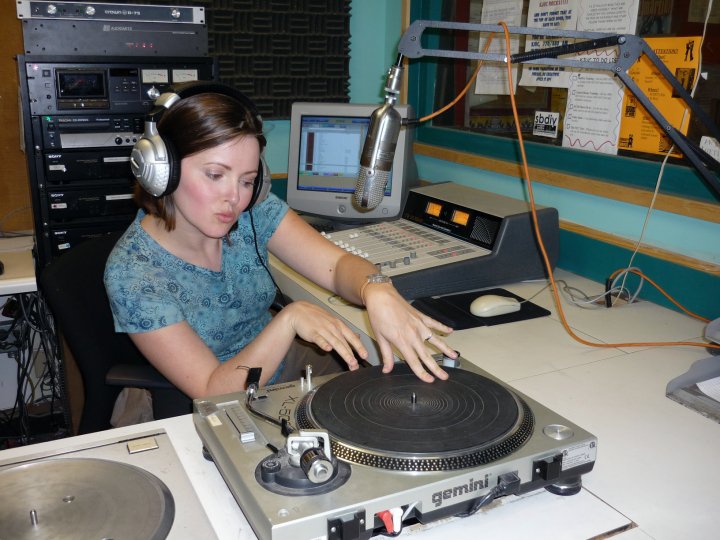 DJ DARLA BEA's PLAYLIST: AS HEARD ON KCSB* (1 HOUR EXACTLY)
(*songs Sunday night programmer DJ Darla Bea discovered by listening to KCSB-FM Since 1993; featuring songs played by Prozac Cat show Das Williams guest, Ryan Ealum, Ted Coe, Adam Korn, Smiley Smile, DJ Marcelino, Gardens & Villa on Freak Power Ticket, reDISCOvery with Tony & Rian, Josh 5432FUN, the song "Darla" is from 2009 when I called on my birthday and student programmers pulled that song for a dedication–so cute)
Darla 3:08 Why?
Come On Home 5:17 The Lijadu Sisters
Get Up Adina 2:40 Desmond Dekker & The Aces
Broadway Jungle 2:51 Toots & The Maytals
Dat Soca Boat 4:50 Mighty Shadow
Air Batucada 4:47 Thievery Corporation
Day Dreaming 5:34 Roy Ayers
Chemical Marriage 3:10 Mr. Bungle
Marquee Moon (Edit) 4:31 Television Marquee
Baby's On Fire (2004 Remaster) 5:19 Brian Eno
Rill Rill 3:50 Sleigh Bells
Round and Round 5:09 Ariel Pink's Haunted Graffiti
Ja! 4:21 Klaus Johann Grobe
Just Another Groove (Remastered) [Summer Mix Edit] 4:38 Mighty Dub Katz
Tune in to KCSB-FM to discover gems of your own, streaming here 24/7 kcsb.org, and locally at 91.9 on your dial.