Big West Basketball Championship: Gauchos vs UC Irvine!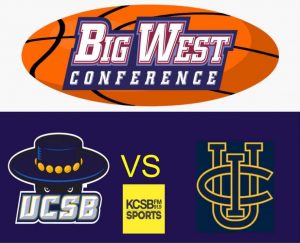 The Gauchos will be playing against UC Irvine for the Big West Basketball Championship!
UCSB is hoping to win the Big West title and earn a spot in the NCAA tournament for the first time since 2011.
You can listen to the radio broadcast of the game on 91.9 FM on your local dial, or here on www.kcsb.org, where Sports Director Ashton Llanez, Nate Soeth, and Greg Silver will be on the call.
Tune in for the pre-game at 8:20 PM PT, followed by tip off at 8:30 PM PT.