November Add of the Month: Samantha Crain's "A Small Death"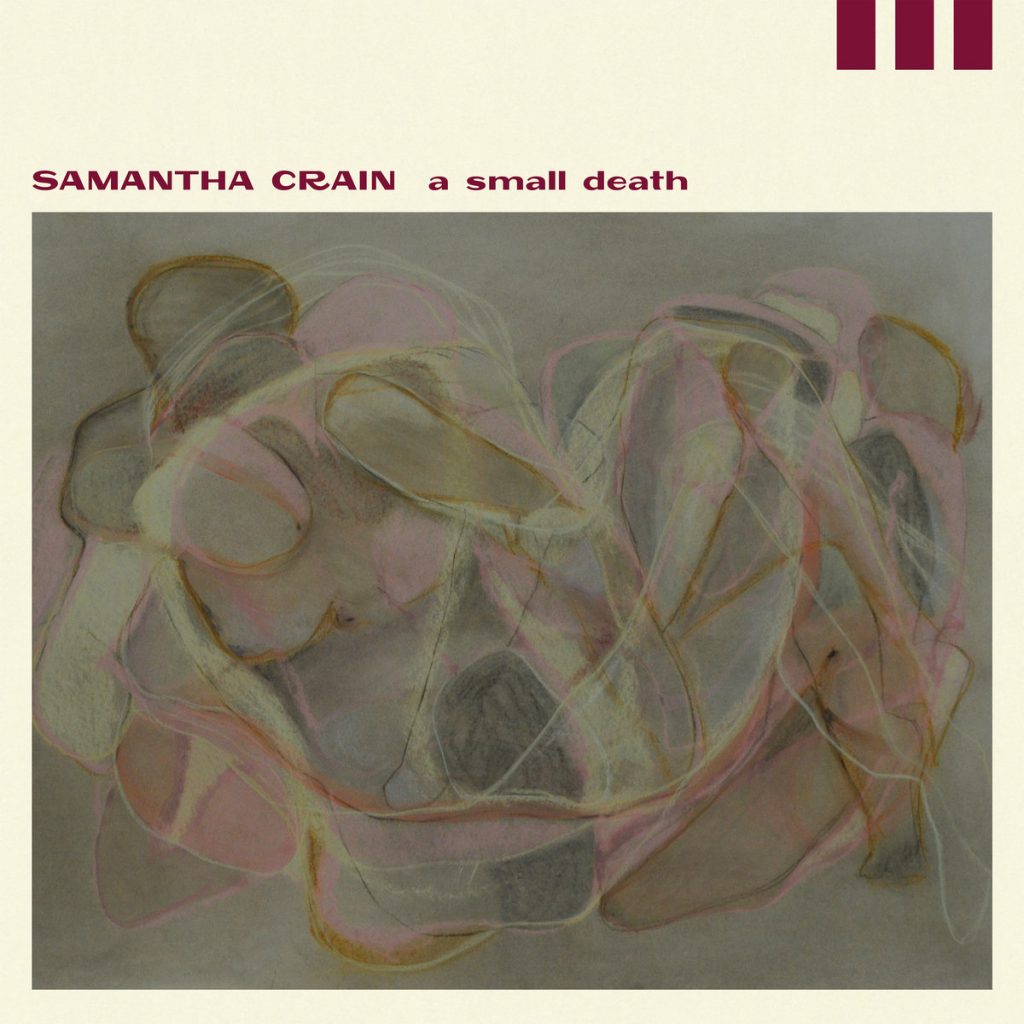 words by: Marión Suchoweicky
Samantha Crain has always been a musician- a self-taught guitarist with a voice that gently delivers powerful introspective lyrics. A rare type of person, a creative consciousness overflowing with a continuous stream of projects. She released four albums between 2009-2015. In 2017, Crain released her fifth record, titled You Had Me At Goodbye. Following the release of this album, Crain suffered injuries from three different car accidents within the span of three months. After the third crash, she was bedridden for a year and a half. Crain's injuries resulted in her losing feeling in her arm, and thus being unable to play guitar. In addition to the injuries, Crain struggled with problems in relationships, family, and unhealthy coping mechanisms around the same time. So, what do you do when you've built your identity around being a musician, and find yourself suddenly unable to write or play music? If you're Samantha Crain, you write a powerful, explorative, and delightfully optimistic record.
Samantha grew up in Dale, Oklahoma, and she is, proudly, of Choctaw heritage. In an interview with Paste Magazine, she quotes Sterlin Harjo as she says, "Native Americans were supposed to be obliterated. So anything they do is activism, just because they're living." She incorporates many aspects of her culture into this album. Perhaps the most striking of which- the decision to write the second to last song of this album in the Choctaw language. In the same interview with Paste Magazine, Crain explains this decision by talking about her belief in empowering Indigenous youth to learn their native languages. The history of Indigenous people, she explains, has been marked "genocide and land removal." Additionally, Indigenous people's culture has been systematically erased, and thus many Indigenous people feel disconnected from their heritage- they don't feel "Indian enough," because they do not align with stereotypes about Indigenous culture in the United States. To Crain, it is important that people shift their perception of Indigenous people and art. She believes most people have a preconception of what Native American people, and the art they produce, is supposed to look like. However, she implores people to shift this conception of Indigenous people and realize that any art that is produced by Indigenous people is Indigenous art, it does not have to fit into the (often racist) stereotypes of Indigenous cultures which are perpetuated in popular culture.
As a teenager, she taught herself how to play guitar and wrote lyrics which brought to life short stories she herself had written. One constant throughout the album is the light acoustic guitar fingerpicking. Occasionally, Crain's voice is joined by harmonies which seem to be spread vastly across the mix. Sometimes the accompanying vocals meld together with a gentle obo, other times it sounds like they disappear into thin air. Crain's affinity for lyricism is particularly evident in A Small Death. Her voice lands somewhere between the gentleness of artists like Phoebe Bridgers, and the versatility and power of artists such as Lorde. Her songs effortlessly weave in and out of the mystical thanks to the accompaniment of soft, shimmering, evanescent instrumentals.
The first song of the album, "An Echo," was the first song that Crain was able to write after a year long bout of writers block. In her interview with Paste Magazine, she tells of how she kept voice-memo diaries while she was bedridden, because she could not write or play guitar. It was, she says, a therapeutic tool at first. But when she was finally able to write, she turned to those diaries for inspiration. This first song, "An Echo," spilled out of her, and one can definitely hear that in the song- the lyrics talk about her struggle with her injuries, her voice in the chorus becomes increasingly powerful as the song goes, indicating her slow but steady triumph over the injuries. This song sets the stage for the self-reflective ethos of the album, priming the reader for Crain's journey to figuring out what kind of person she wants to be after getting this new lease on life.
The second song on A Small Death is called "Pastime." It begins with the words "falling in love was a pastime," and continues to tell a tale of an inevitable love story. The song features upbeat drums and guitar playing, and concludes with a collection of "Ohm's" which Crain somehow effortlessly incorporated. The album shifts quickly back into a more somber mood with the next song, "Holding to the Edge of Night." In this song, Crain's vocals take the forefront, but they are accompanied by gentle guitar playing, a strong and decisive synthesizer sound, and haunting background vocals. The fourth song on the album, "High Horse," is the folkiest sounding thus far, it begins with Crain's vocals and a guitar alone, and slowly (yet seamlessly) becomes fuller and fuller. What strikes the listener most about this one is the lyrics. In the chorus, Crain sings about the bittersweet disenchantment that comes with growing up: "I know the shape of a great heartache / I know the weight of a big mistake / I know the feel of a magical moment fully explained."
The next song, "Reunion," is the story about Crain's high school reunion. In her interview she talks about feeling strange at her reunion. She felt like she came up short on the promise she had made- that she, "was gonna be somebody." Although this song's lyrics are definitely bittersweet, the instrumentals lean more towards the "sweet," the drums play a funky shuffle, and the fast strumming of the guitar is joined by a bouncy piano, a slide guitar, and horns. "Joey," is a letter to an old friend, or lover, where Crain expresses her fondness for them and wonders why they don't come around anymore. It is a slow, tender, and heartfelt tune which once again showcases Crain's folkier tendencies. "Constructive Eviction" begins as a stripped down, acoustic guitar-heavy song, yet its rhythm is propelled in a continuous forward motion which builds and builds until the climax and breaking point.
"Garden Dove" is a decisive moment for the album. Heavy strumming of an acoustic guitar, heavy bass, and stacked, and powerful vocals. Later on, a saxophone joins the ensemble, building the tension even more. In the lyrics, Crain seems to be asserting her independence, and letting go of a love that does not serve her. This song is sharply contrasted in "Tough For You," which is a picture of vulnerability. The simplified bass line, sparse piano notes, and gentle fingerpicking of this song allows Crain's voice to truly shine through.
The second to last song "When We Remain," showcases lyrics written in the native Choctaw language. Crain tells of her desire to write this song in her tribe's language because of her belief that the survival of the cultural traditions and religions of native tribes hinges upon the survival of their languages. As such, in this song she puts her tribe's ancient language in a modern context, demonstrating that the language can, and will survive. "Little Bits" brings a triumphant end to this journey that the listener has embarked on with Crain. The first lyrics says it all, "I've gotten over the same in little bits." We are not privy to the process of Crain's arrival at this conclusion, she has gifted us little bits of her experience, of her perspective, of her unique wisdom, and we are better for it.
Samantha Crain is more than a musician. She is a storyteller, a role model, and an activist. It is clear that her career is just beginning, and that the future holds great things for her.