2019 Band Lottery – Show Up, Hang Out, Form A Band!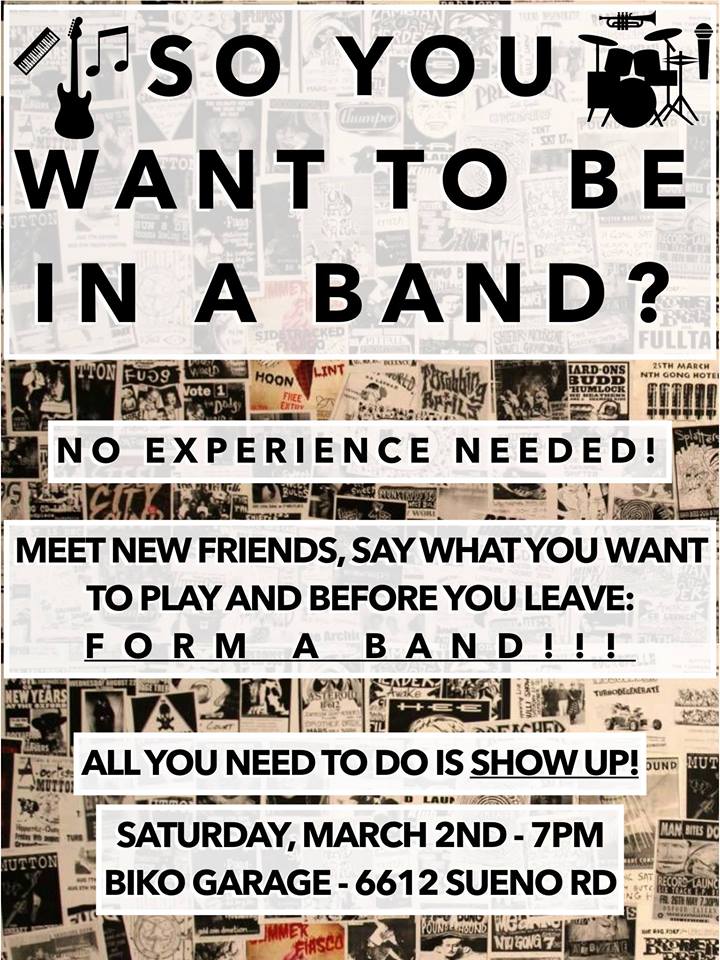 Back by popular demand: the Band Lottery!
What is a Band Lottery?
————————
A band lottery (or band in a hat, music meetup, etc) is an event designed for anyone who wants to play music with people! You show up to the event, fill out a small form (name, contact info, instrument) and toss it in the jar! The organizers will pull 3-4 names in a row and boom – you're a band! Organize your first practice or next meeting and get ready to write some great tunes.
Do I need experience?
———————-
No! Whether you're a seasoned musician or someone looking to play with people for the first time, this is an event for everyone! Just show up!
What do I bring?
—————–
Nothing! Well, yourself, but nothing else! This first meet-up is not about playing music – it's about meeting people to play music with! There will be a showcase show a month later for any of the new bands to show us what they've written!
Should I bring my friends?
————————–
Yes! You might not end up in the same band – even better!
Where do I go?
—————
You go to Biko Garage! It's in Isla Vista, located at 6612 Sueno Road. There's a bunch of street parking in the general neighborhood and it's easily accessible by public transportation. If you've never been before, it's also a great place to check out local music events – and it's probably where your new band will play it's first show!
——————————————————
If you have any questions, just shoot a message to the FUNZONE page or the Biko Garage page! We can't wait to see all the great new bands ideas you have!
—————————————————–