Wednesday & Toner At The Teragram Ballroom 

Words by: Marion Suchowiecky and Justin Africawala
On Friday May 5th, KCSBfm's External Music Director, Marion Suchowiecky, and Music Librarian, Justin Africawala, made their way down into the heart of Los Angeles to attend the Wednesday and Toner concert at the Teragram Ballroom. Read on to hear the pair of KCSB staffer's thoughts on the show. 
Marion's Wednesday Review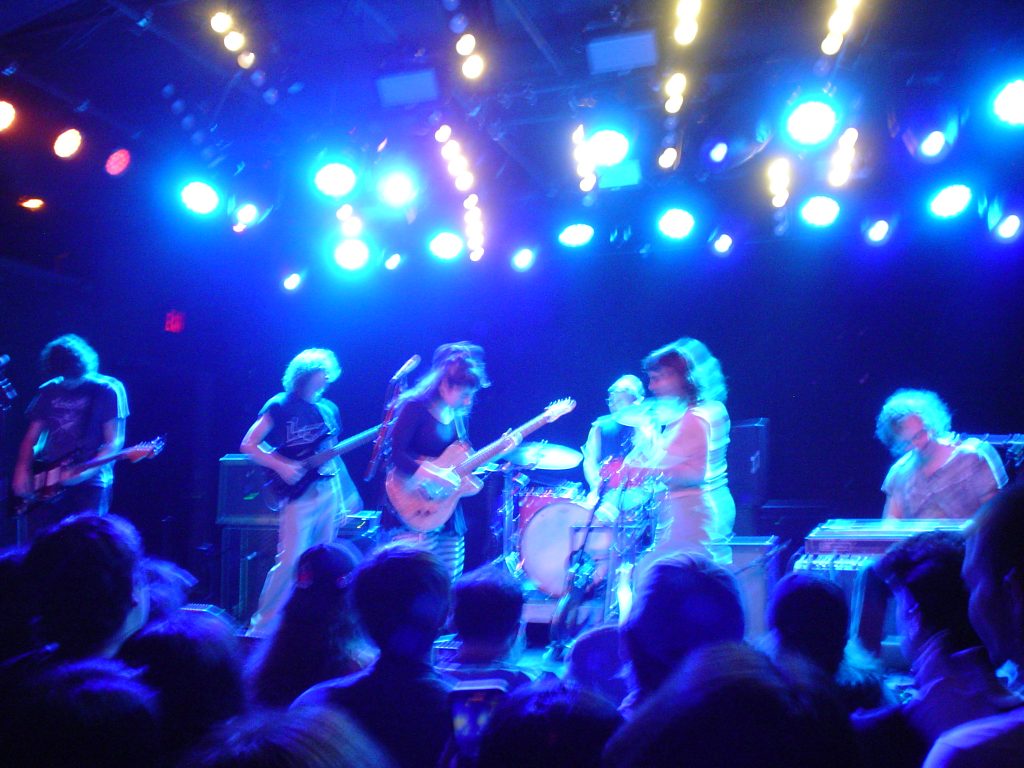 Despite only three years of playing together, Wednesday—the group fronted by vocalist and guitarist, Kerly Hartzman—has produced a venerable musical catalog. The band hails from Asheville, North Carolina, and their sound is characterized by a miraculously harmonious combination of shoegaze and country influences. Thematically, the band's lyrics explore the attempt to inject meaning into the experience of modern-day suburban life in the United States via illicit substances, impulsive decisions, and romance. I came to Wednesday's show at the Teragram Ballroom expecting to see a traditionally stoic shoegaze band shred through tunes, but I left with warmth in my heart and ringing in my ears.
Throughout the show, one of the things that stood out was the band's chemistry. The guitarist MJ Lenderman, bassist Bobby MattPatton, steel guitar player Xandy Chelmis, and drummer Alan Miller, would periodically exchange looks, share swigs of tequila from an unmarked bottle, and make cracks at each other between songs. It was clear that the band members were extremely comfortable with each other- which came through in their musical cohesion. An aspect of the band which surprised me was the fact that this was their second-ever show in Los Angeles. Though there was some tangible nervousness and clumsiness coming through, I found it extremely refreshing to attend an LA show where it felt that the band was listening to the crowd. There was nothing ingenuine about the interactions between Hartzman and the crowd- she was open to suggestions, she made sure people were able to move in and out of the mosh pit, and she promised me I could snag her setlist at the end of the show (although I was bummed to have it snatched from my fingertips by another concert-goer).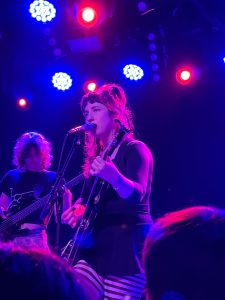 Kerly Hartzman is one of the most versatile singers I've seen perform live. One minute she sings softly with an occasional crack in her voice, the next she wails into the microphone until her voice melds with the fuzz of the guitars. This versatility was showcased perfectly between the two songs, "Bull Believer," and "Chosen To Deserve." In "Chosen To Deserve" Hartzman delivers confession after confession to a lover, promising to expose the worst sides of herself so as to let her lover in on what exactly they are signing up for. These confessions explore the mundane nature of suburbia, and the way young people combat the mundanity by engaging in extreme and dangerous acts; she tells of a friend who took so much benadryl he had to get his stomach pumped, of waking up in the back of an SUV, and urinating in the street. Between confessions, the steel guitar, played by Chelmis, balances out the darkness. By the last chorus, Hartzman alternates the lyric "I'm the girl that you have chosen to deserve," into a more confident and self-affirming "thank God that I was chosen to deserve you," signaling the growth that Hartzman has undergone since the stories she describes. 
"Bull Believer" was the last song played by the band. Hartzman warned that it would actually be the last song (denying the possibility of an encore) before jumping into this 8-minute fuzz-laden, and thematically dark, tune. After hearing the tune, one can understand that the reason why Hartzman did not sing another song after "Bull Believer" is because of how straining the end of the song is on her vocal chords. The majority of the song features Hartzman's southern drawl in a relatively soft tone. However, by the time the song reaches the end, the vocals turn into a violent and blood curdling scream—Hartzman repeatedly cries "finish him!" with a pain and disdain that is tangible as the intensity of the instrumentals rises. This song is about loss, disappointment in relationships, and substance abuse. Hartzman approaches these topics with humility and humanity- acknowledging her faults instead of hiding them, hoping for a better future for herself, her friends, and her fans. 
If Wednesday is coming to a city near you, get yourself to that show. As I left the Teragram Ballroom that night, with the lights of Los Angeles behind me, I felt a warmth in my heart that is not always present after concerts. The connection between the band and the audience was closer to that of a friendship than the transactional relationships that are often observed in LA shows especially. Rat Saw God is one of the best albums of 2023, and Wednesday has a bright future ahead of them, so make sure to catch them at this very special moment of their blossoming career. 
Justin's Toner Review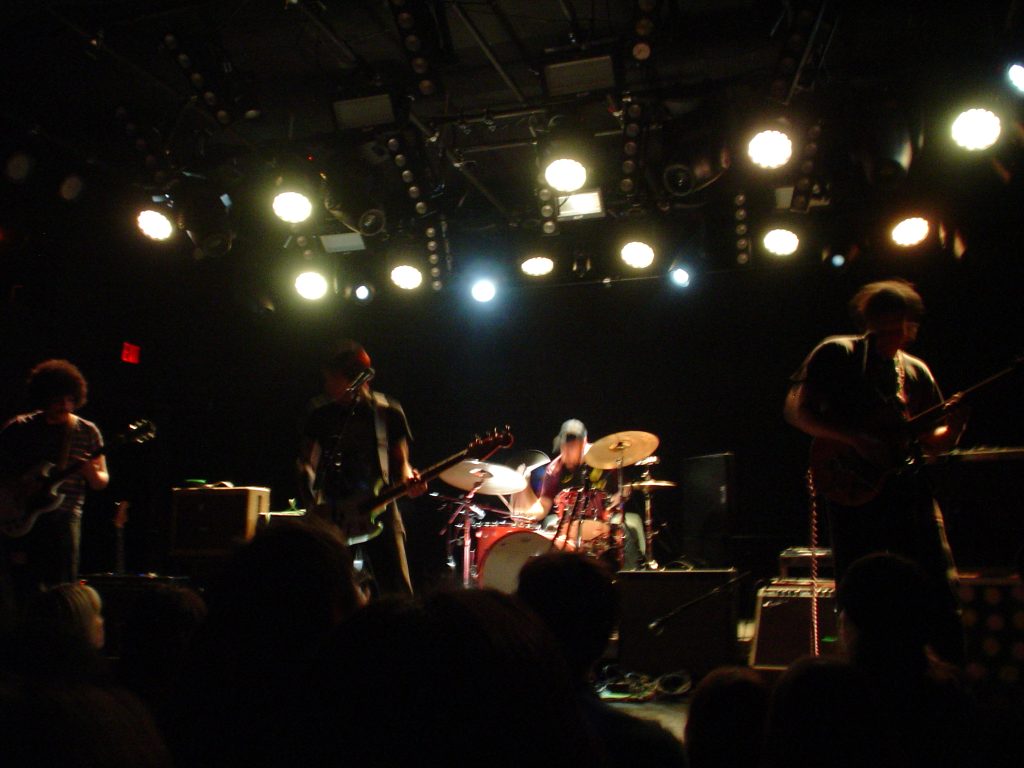 Cinco de Mayo marked the third time in four years that I've been to a Toner show. The first time was when they opened for Duster at the Great American Music Hall in San Francisco (during Duster's original post-20-year-hiatus West Coast tour in early 2019) under their old name "Heaven's Blade," and again this past summer in SF with a few other local bands at the Knockout (a close second to Bottom of the Hill as my favorite DIY venue in the Bay). Originally the solo bedroom project of lead singer, bassist, and label operator Samuelito Cruz, Toner's only consistent member since that first show I saw seems to be rhythm guitarist Mikey Rivera, the current lead singer/vocalist of New Circle and former member of Happy Diving and Casket. I could be wrong, but I think the other guitarist with the big mutton chops (Maxwell Carver of Hook-Ups?) who played this past show joined the band a bit after those two, while the drummer is brand spankin new and unidentifiable, with the only hint regarding his lore being Sam Cruz's mid-set banter where he claimed that the drummer is his mom's ex-boyfriend. 
Toner and Wednesday songs suit each other in a live setting just as perfectly as they would through a shitty truck speaker driving down Highway 40. Both bands make fuzzy, chuggy-guitar'd "shoegaze," with trademarked sounds and song structures that represent their respective geographies well. The placeness of Toner's sound is somewhat intangible, especially when compared to Wednesday, who wear their suburban-country North Carolina roots on their sleeves through crooned lyrics and a heavy use of lap steel twang. Toner straight up just sound like they're from California despite having no clear California-based influences – a sunny as hell riff on slowcore, classic punk, and whatever the hell "slacker rock" is. 
"Under the Gun" served as the perfect ice-breaker blast of noise and aggression to start the show, and they carried that momentum into other White Buffalo Roam classics like "Silver Lining" and "Tar." Toner is again similar to Wednesday in that they don't exactly have a ton of deep cuts due to their short discographies, but I was nonetheless hyped as hell when they played my favorite track of theirs, "Concentrator II." Close second is "Dark Ecstasy," which is usually their most moshable song, but we were six hours south of Toner-country, so gentle, approving head-nods sufficed. Sam Cruz also showcased his vocal range on the band's two newest singles, "God's Hammer" and "Hater's Anthem," with high-pitched verses that deviate dramatically from his usual sort of serious, monotone delivery. 
In totality, their set was sick, and noticeably louder than both other times I saw them. I highly recommend experiencing a shoegaze set that you can literally feel pound your chest if you haven't already. 
The show left me feeling incredibly assured about the current state of DIY, which is in fantastic shape seeing that weirdo cassette labels like Smoking Room and Julia's War have winded up producing alumni that sell out venues as big as the Teragram.