Summer Baseball in Santa Barbara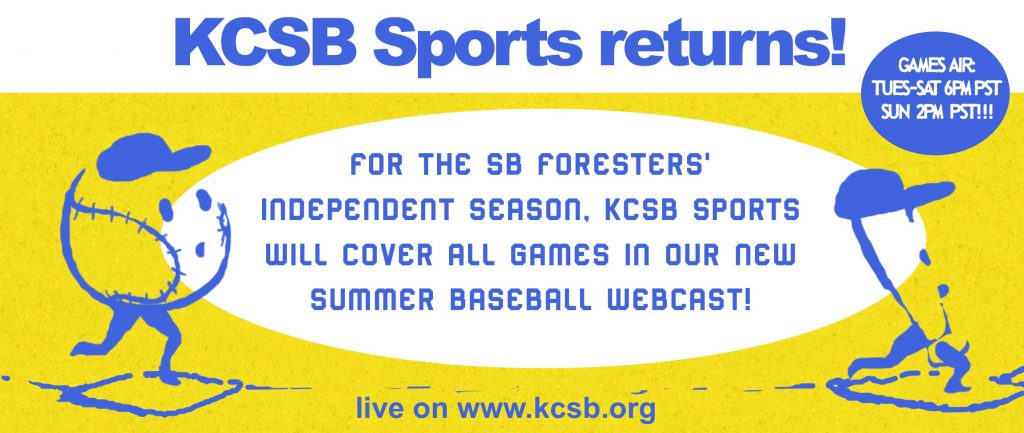 The Santa Barbara Foresters are hosting an independent season of baseball this summer. Tune in here to hear the broadcast of college athletes on the diamond, including a few current Gauchos!
Games are from Tuesday to Saturday start at 6 pm PST, and on Sundays at 2 pm PST.