What follows is a transcription of a recent PSA airing on KCSB to help spread awareness about a new rehousing program to local students facing housing insecurity.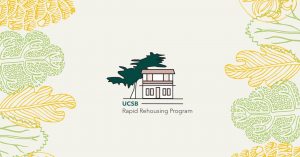 The Rapid Rehousing Program exists to support housing insecure students in a streamlined and quick manner. Students may be eligible if they are couch surfing, behind on rent, living in a car, not listed on their lease, living in overcrowded housing, moving two or more times in the past year, received an eviction notice, or many other scenarios. These resources are available to all current UCSB undergraduate and graduate students. Our program is administered by the Financial Crisis Response Team to offer students the following resources:
Housing Vouchers: One-time rental assistance grants applicable to both on and off campus living arrangements. Grant amounts vary on a case-by-case basis. 
Transitional Housing: Students experiencing a housing crisis can be placed in transitional housing for up to 25 days at no cost. Our transitional housing program also provides case management support and a meal plan for the duration of the student's stay. 
Subsidized Summer Housing: Undergraduate students attending summer sessions may be considered for assistance with summer university housing expenses. Specifics of this program including eligibility criteria and how to apply will be shared in Spring 2021 by UCSB Summer Sessions. 
Case Management: Upon student inquiry for any of the above resources, the Financial Crisis Response Team will evaluate cases holistically, taking into account all factors that contribute to an individual student's situation. The team works with students to find permanent and long term solutions to housing and financial insecurities. 
To apply, email the Financial Crisis Response Team at financialcrisis@sa.ucsb.edu. Chat with an advocate on food.ucsb.edu to learn more about basic needs resources at UCSB. 
Follow @ivrapidrehousing on Instagram and Facebook for more housing resources!
Follow @ucsbthrive on Instagram and Facebook for more basic needs resources and updates!