Last Refuge of the Incompetent Presents: Josh Olson
Your favorite local sci-fi radio show Last Refuge of the Incompetent presents you with a special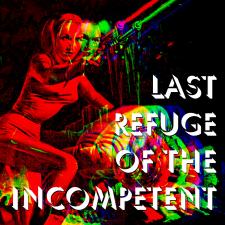 guest this week: Oscar Nominated screenwriter and host of The West Wing Thing and Movies That Made me Podcast, Josh Olson! This episode will air on Saturday, May 29th at 6 PM.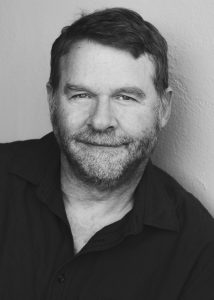 Josh Olson's screenplay for the film A HISTORY OF VIOLENCE was nominated for the Academy Award, the BAFTA, the WGA award and the Edgar, among others. He is the writer/director of the horror/comedy cult movie INFESTED. His adaptation of the Dennis Lehane short story UNTIL GWEN made the Black List. He is currently writing the science fiction TV series NEXUS for Netflix.
He has written with or for Peter Jackson, Harlan Ellison, Willie Nelson, and Mick Jagger. His Village Voice essay "I Will Not Read Your Fucking Script" became an internet phenomenon, getting upwards of four million hits.
He's written every episode of both seasons of the audio drama BRONZEVILLE, which stars Laurence Fishburne, Larenz Tate, Tika Sumpter and Mekhi Phifer. He and John Brancato recently wrote the feature film TRIGGER WARNING, which is currently being produced by Thunder Road for Netflix, with Jessica Alba starring.
With legendary director Joe Dante, Olson co-hosts THE MOVIES THAT MADE ME, a podcast devoted to interviewing filmmakers, artists, musicians and others about the movies that have inspired them and their work.
He also co-hosts THE WEST WING THING with comedian/writer Dave Anthony, in which the dissect every episode of The West Wing and discuss the ways in which its centrist politics helped paved the way for Trump and Trumpism.
In 2020, he founded Rainy Day Podcasts which produces scripted audio dramas for Warner Brothers Studios with his partners Mick Jagger, Steve Bing, and Victoria Pearman.
Last Refuge of the Incompetent is a cultural arts radio show that airs every Saturday evening at 6 PM on KCSB-FM 91.9 in Santa Barbara. Tune in every Saturday night from 6-8 PM PT for an eclectic journey through science fiction writing and film centered around a changing weekly theme, hosted by T.V. Howard, G.R. Shottan, and M.J. Marsh.
As always, tune in locally via 91.9 FM on your dial, or stream worldwide here at www.kcsb.org.