KCSB-T Shirt Design Contest 2019-2020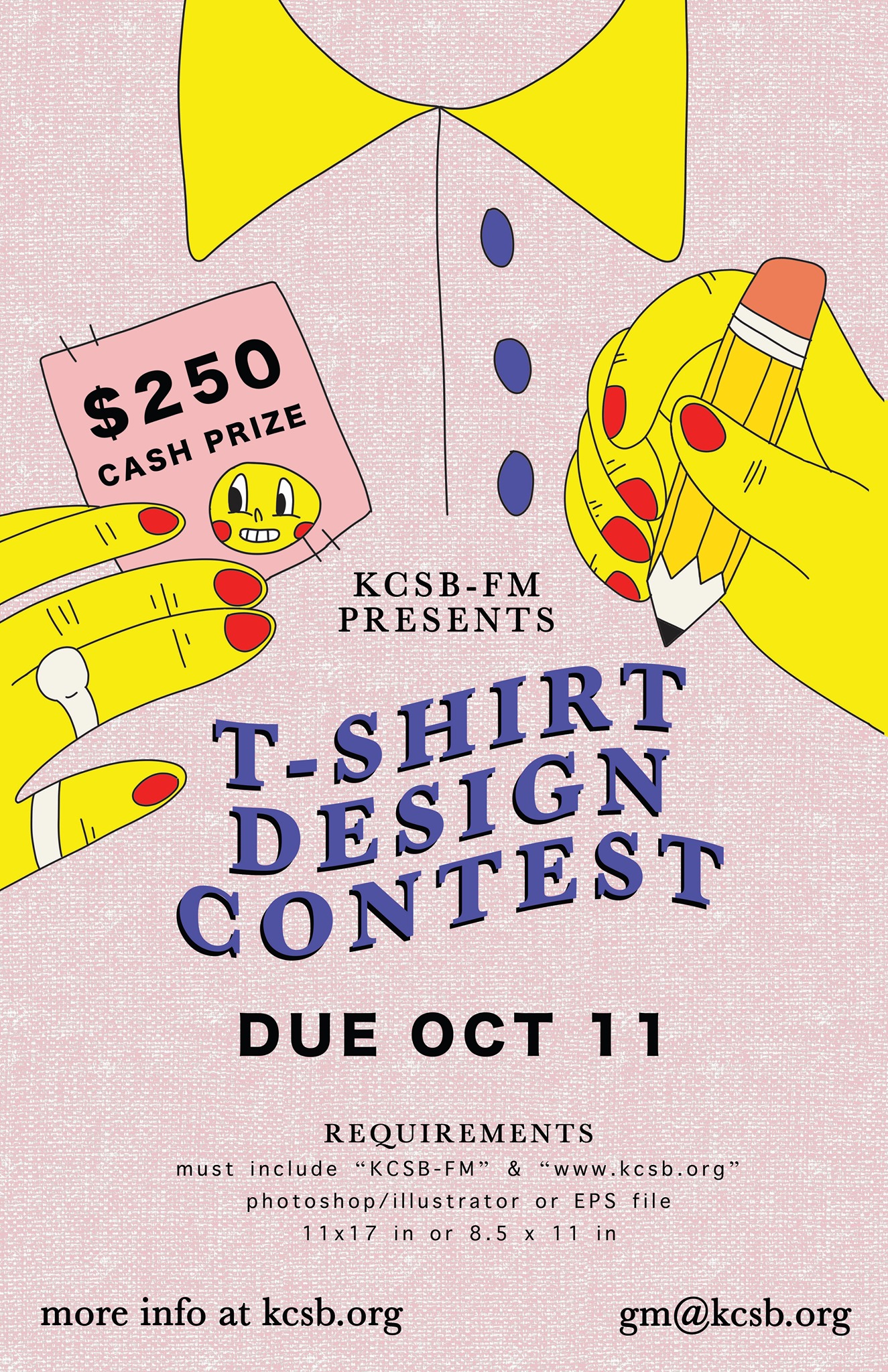 KCSB-FM 91.9 invites you to participate in our annual T-shirt design contest for the 2019-20 school year!
Think about concepts that encompass KCSB as a whole (not just specific genres): our programming, activities, and an overarching sense of noncommercial, independent, alternative, community and college-oriented radio.
A jury of KCSB's student leaders will select no more than six entries for a vote by KCSB programmers, which will determine the winning design. The artist behind the winning design will win a $250 cash prize!!
Consider the orientation of your design and make it clear in your submission (i.e. front and back design, pocket design, etc.) We encourage designers to be creative in whatever way — from tongue-in-cheek humor, to cute, to heartfelt, to brutally honest.
GUIDELINES
– Artwork MUST be original. However, public domain graphics are allowed.
-Submissions must be Adobe Illustrator, Photoshop or EPS files (300 dpi).
-There is a three-color limit.
-Must include "KCSB-FM" and "www.kcsb.org," in any order.
Email your submissions to gm@kcsb.org 5pm BY 5PM ON OCTOBER 11, 2019 TO GM@KCSB.ORG!
(We reserve the right to utilize runner-up submissions in other KCSB-FM promotions.)