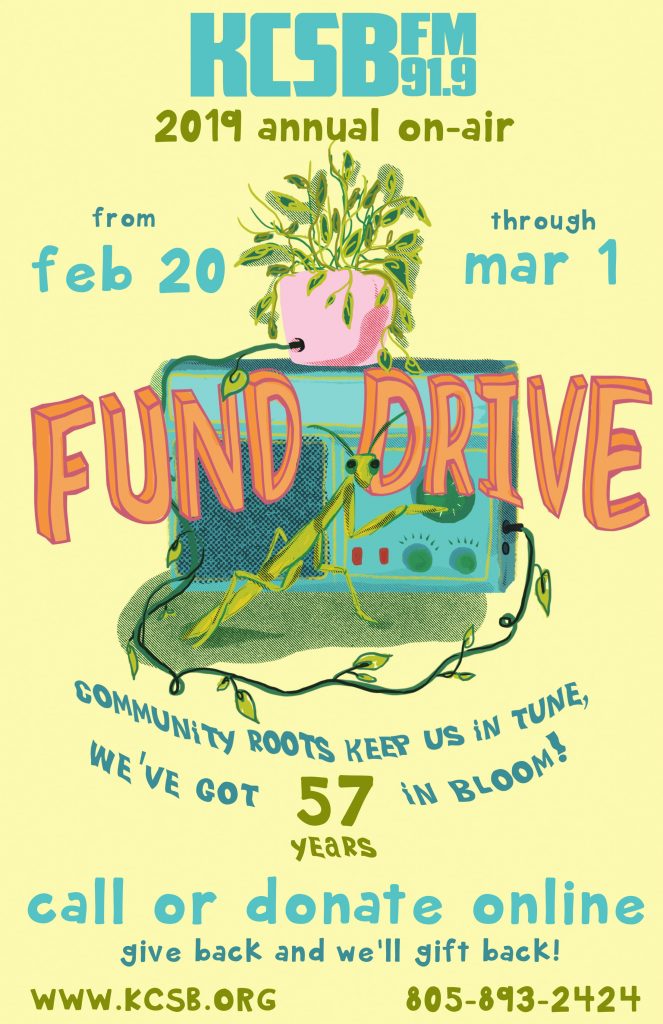 During the 10 days of KCSB's Annual Fund Drive, we broadcast special programs in the hopes of gaining listener support and contributions. KCSB receives no state funding. The financial generosity of donors is essential to keeping the station running.
GIVE BACK AND WE'LL GIFT BACK
Tickets, albums, books, apparel, hand-made items and more will be available as thank you gifts to our donors. A list of possible thank-you gifts will be available on the KCSB website!
HOW YOU CAN HELP
At all times from 2/20 – 3/1, phone bankers will be ready to take your donations over the phone. Donations can also be made online at any time at kcsb.org.
♥ ♥ ♥