July's Add of the Month: Phoebe Bridger's Punisher
KCSB's music department is sitting down each month to write to you about one album added to our music library that left a strong enough impression on them to be crowned Add of the Month. This month, Internal Music Director Yousef Srour goes in depth on Phoebe Bridgers' sophomore record "Punisher," released on indie label Dead Oceans.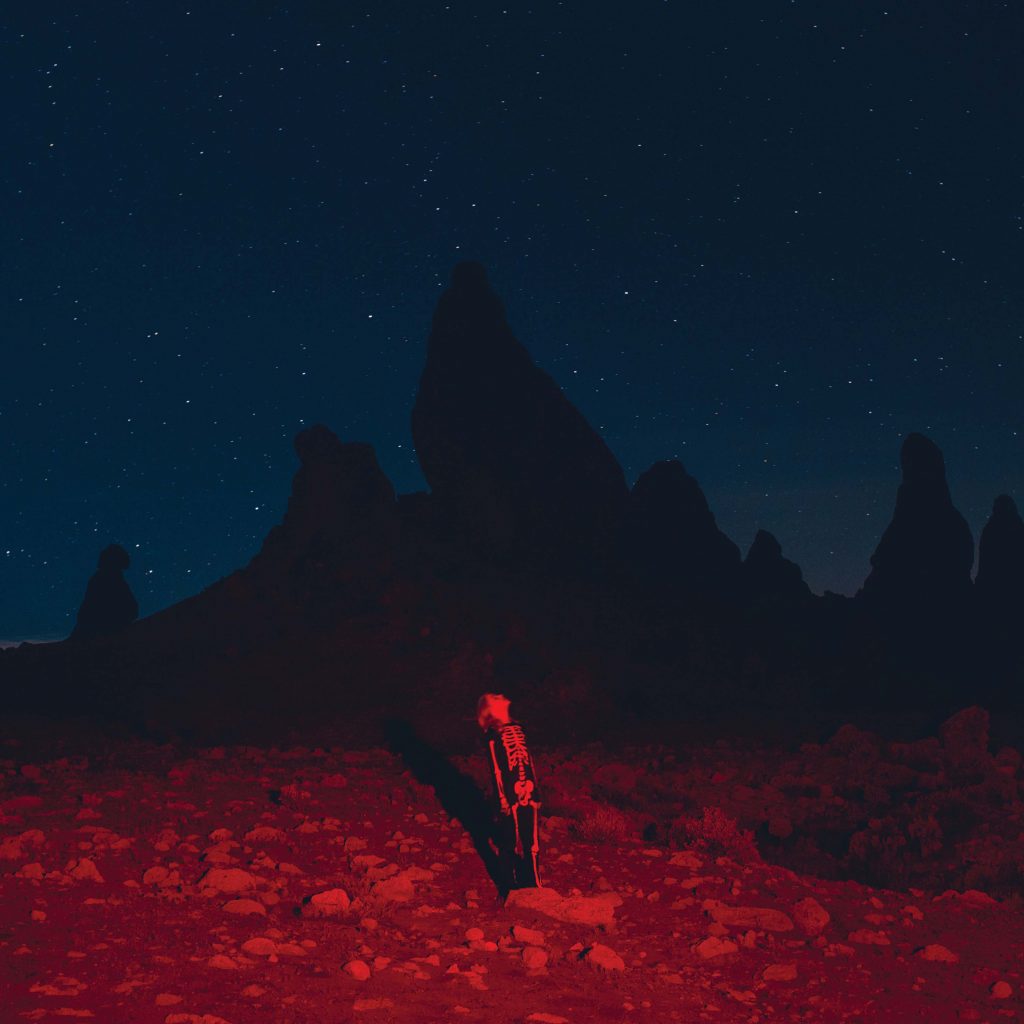 Image courtesy of Dead Oceans 2020
It's been a little less than 3 years since Phoebe Bridger's critically-acclaimed debut, Stranger in the Alps. It's regarded as a folk masterpiece, and looking back, it was the perfect precursor to Punisher. The album is eerie, it's guitar-heavy, but most of all, it's reflective. When you listen to Bridger's music, she is as bare as bare can be–the songs aren't wild and filled with crazy stories so you can remember her name. On Spotify, she even has her own playlist called, "who is phoebe f***ing bridgers?" and I couldn't put it better if I tried. She allows the art to speak for itself. Music is no more than a medium of expression for Bridgers; she releases her music as if she's thinking out loud, finding solace in simply having her stories heard.
With Phoebe Bridgers' new project, you're taken aback. Her latest differs from its predecessor because now she's displaying more than just the tumultuous moments. Punisher allows you to live vicariously through Bridgers with an inclination that we haven't seen from her before; she's filled with a trembling desire to see the world and to find affection in a society that's slowly shifting to dystopian. She's not the same girl that made Stranger in the Alps because she has grown as an artist. She's worked with Conor Oberst to put out Better Oblivion Community Center's self-titled debut, she's worked with Julien Baker & Lucy Dacus to put out boygenius's debut EP, and as if that wasn't enough, she's given us her best work to date: Punisher.
Punisher is one of the few titles that has its story foreshadowed by its cover art. You see Phoebe standing in this moon-like spot, looking up as if she's waiting to be beamed up into the sky. She takes you back to your youth. From her signature Halloween costume (this time it's a skeleton onesie) to the nostalgic song titles, Bridgers wants to recreate the memories from when you were younger. She wants to let your imagination run wild, back to when your heart would flutter at the thought of love.
The album begins with the instrumental "DVD Menu," an ominous tribute to the pre-streaming era. Bridgers has meant for this album to be listened to on physical media – she wants you to hear the depth in her voice without the interruption of crossfade or because you just happened to remember the earworm that's been stuck in your head all day. The mysterious strings pull you into Phoebe Bridgers' space, and you'd be remiss to step away for even a second.
The 25 year-old folk artist is a breath of fresh air on her new album. From the airy, melancholic instrumentals to her emotional lyrics, Phoebe Bridgers creates an aura of closeness. During "Garden Song," her voice envelops you like your favorite blanket on a cool Autumn night with its dreamy guitar hook and Christian Lee Hutson's bellowing, deep voice. On "Halloween," the bass strings are plucked to create a soundscape that reminds you of the pitter-patter of footsteps around the house and the intimacy that comes with taking off your mask at the end of the night.
What truly makes Punisher a stand-out work is its ability to find warmth on this cool night that it portrays, filled with a sense of freedom. "Kyoto" is the clear standout from the album, because in a world that feels grim and unforgiving, Phoebe sounds as free and unrestrained as ever. Whether it's the drumset with the trembling bass drum or the line of trumpets that feel reminiscent of a soldier's triumphant return, you feel like an albatross migrating across the Pacific. There's a sense of longing to see the world, but it's perfectly matched with the plane ticket to do just that.
Punisher culminates with "I Know the End," but that's not to say that it does so without struggle and a last call for adventure. She says it herself, "Windows down, scream along," because whether it's your second time or tenth time listening, you'll always end up passionately singing the lyrics at the top of your lungs. This is not a final track to an album, this is Phoebe Bridger's return from the moon – this is her homecoming. She's greeted with a choir, the horns return, and you're overtaken with warmth on this cool Autumn night. You find yourself joyfully screaming that "The end is near!" You're smiling, you're tearing up, but best of all, you're satisfied. The story might be over, but you're just happy that for 40 short minutes, you were a part of it.
Album review by KCSB's Internal Music Director, Yousef Srour