Last Refuge of the Incompetent Presents: Jennifer Juniper Stratford
This weekend, your favorite local sci-fi radio show Last Refuge of the Incompetent presents you with a special guest: independent director Jennifer Juniper Stratford! This episode will air on Saturday, January 16th at 6 PM.
About Jennifer Juniper Stratford: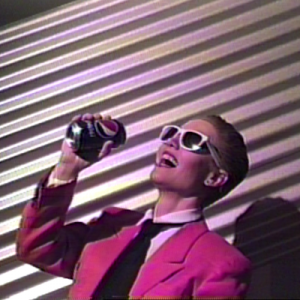 Jennifer Juniper Stratford is a director and video artist seeking otherworldly representation through the use of outmoded communication technologies to create new and exciting visual realms.
In 2004, Stratford created Telefantasy Studios to create mind-melting mutant video and television experiences. Scavenging the ruins of the post-digital apocalypse, JJ hunts down analog broadcast equipment cast off from Hollywood studios. This treasured hardware is then redeployed to create innovative and original new programming, often in alliance with some of the multiverse's brightest starts to create cult classic public access programs, highly sought-after sim-sense chips, video experiments and music videos which invite you to turn on, jack in, and rock out.
JJ's work has been exhibited, broadcast, and screened internationally at MoCA Geffen Contemporary, The Getty, Cinemarfa, CPH:DOX, The Museum of the Moving Image, Cinefamily, Storefront for Art & Architecture, BAM Cinématek, and on public access stations across the United States as well as various exhibitions in Cyberspace.
You can check out Stratford's website here, and Telefantasy Studio's website here.
Last Refuge of the Incompetent is a cultural arts radio show that airs every Saturday evening at 6 PM on KCSB-FM 91.9 in Santa Barbara. Tune in for an eclectic journey through science fiction writing and film centered around a changing weekly theme, hosted by T.V. Howard, G.R. Shottan, and M.J. Marsh.