Update (11/10/21): Important KCSB-FM 91.9 Signal Reception Survey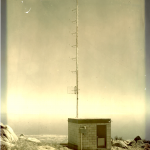 To All Ventura County Friends of KCSB-FM:
KCSB, the college & community radio station based at UC Santa Barbara, is reaching out today to ask if you are experiencing any trouble, of late, receiving KCSB's signal at 91.9 FM in the Ventura / Oxnard / Camarillo area? If so, we would like to hear from you.
We are being advised that listeners should share their information via this Federal Communications Commission (FCC) portal by Friday, November 12th. → HERE. ←
If you could take a moment to respond to this as soon as possible, we would greatly appreciate your input. Again, the deadline to share your report back needs to be completed by no later than Nov. 12th, please.To spell it all out in this message, you should share the following:
• Your email address.
• Subject: Interference with KCSB-FM
• Description: A clear, concise, and accurate description of the location where the interference has been occurring, and when. Include an attestation that you've been listening to KCSB over-the-air at least twice a month (i.e. you're a regular listener).
• Select "Radio Interference" from the "Radio Issues" dropdown menu, and proceed with as much specificity as you can share, from there.
Again, please fill out this report by
no later than Friday, November 12th, 2021
. If you know of other KCSB listeners in your region of the coast who have been experiencing interference with radio reception, please share this message with them also. 
Your input is critical in supporting our efforts to protect KCSB's signal coverage area on 91.9 FM in Ventura County to best serve our numerous dedicated listeners throughout the region.

Thank you for your attention to this very important matter!