KCSB-FM Flyer Design Workshop!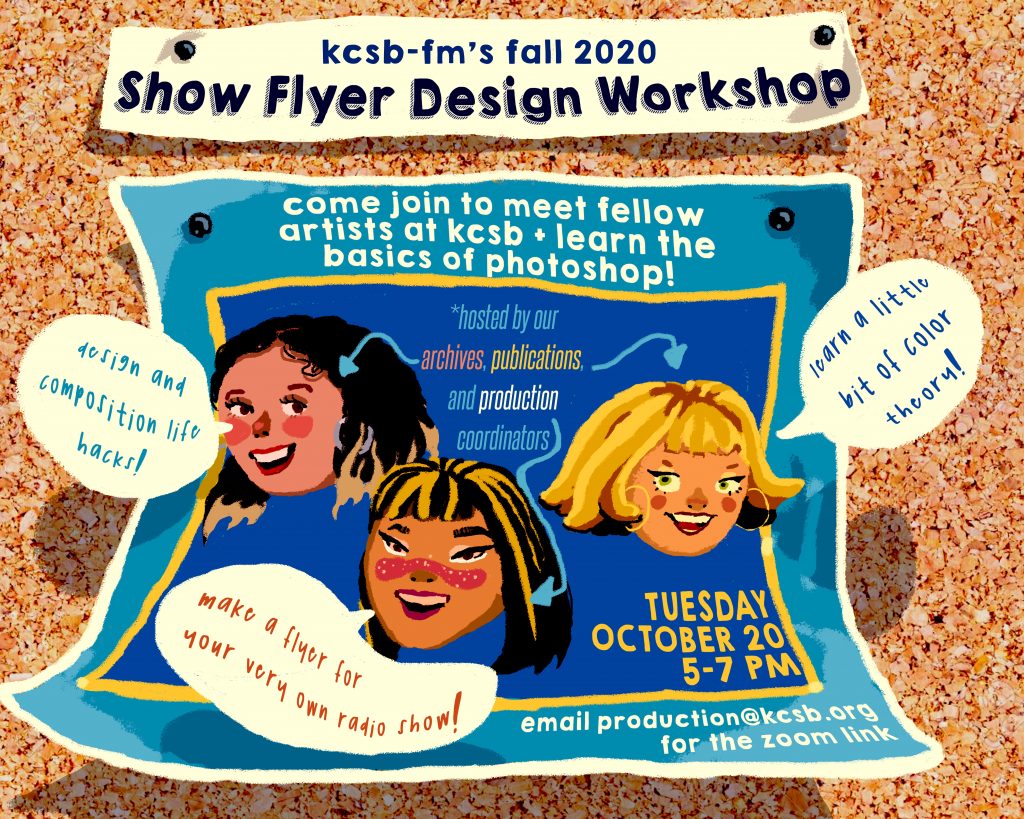 On Tuesday, October 20th, from 5-7 PM, KCSB-FM presents our Fall 2020 Show Flyer Design Workshop!
Led by our Publications, Production, and Archives Coordinators, you will learn design/composition hacks, a little bit of color theory, and more info that will help you be able to make your very own flyers (for your very own radio show)!
Join us to meet fellow artists at KCSB and learn the basics of Photoshop  :~) just email production@kcsb.org for the Zoom link.
We hope to see you there!