PSA: KCSB Sponsors CWC's Upcoming Drive-In Double Feature
What follows is a transcription of a recent PSA airing on KCSB-FM for an upcoming double-feature at the West Wind Drive-In, presented by the Carsey-Wolf Center as part of their Subversives film series.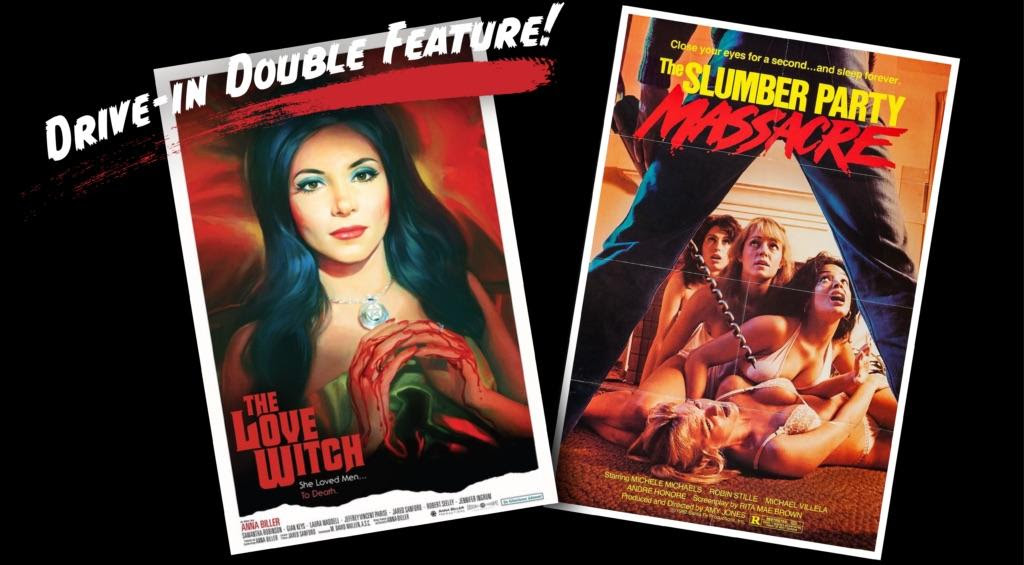 On Thursday, November 19th, UCSB's Carsey-Wolf Center and the Pollock Theater present a throwback evening of cult horror cinema with a twist, at Goleta's West Wind Drive-in.
Part of the "CWC Presents: Subversives" series, the evening recreates a classic drive-in double-feature tradition, with a screening of the 2016 retro feminist horror film, The Love Witch, followed by the iconic 1982 slasher movie, The Slumber Party Massacre.
Blending the style of Italian erotic thrillers of the 1960s with overheated Technicolor melodrama, The Love Witch is both a sensory treat and a tongue-in-cheek exploration of the uses of female bodies onscreen. Written and directed by Anna Biller, The Love Witch follows Elaine (played by Samantha Robinson), a seductive enchantress who leaves a trail of male victims in her wake. Her web of romantic spells and deceit threatens to entangle and destroy both her and the homicide detective on her trail.
Next up, is The Slumber Party Massacre, an iconic 1980's slasher that slyly subverts that genre while also indulging in its usual thrills, chills, and gory serial murder.
Written by feminist author and activist Rita Mae Brown and directed by Amy Holden Jones (who created Mystic Pizza), The Slumber Party Massacre delivered an original mix of horror and comedy two years before A Nightmare on Elm Street ushered in the tradition of a wisecracking supernatural killer.
Both films will screen between 7 and 11pm at the West Wind Drive-In, which is located at 907 South Kellogg. This is a ticketless event, and admission will be granted on a first-come, first-served basis as long as space is available.
Gates open at 6pm and more info can be found at CarseyWolf.ucsb.edu. KCSB is a media sponsor of this event.