Double Virgo – "Eros in the Bunker" Album Review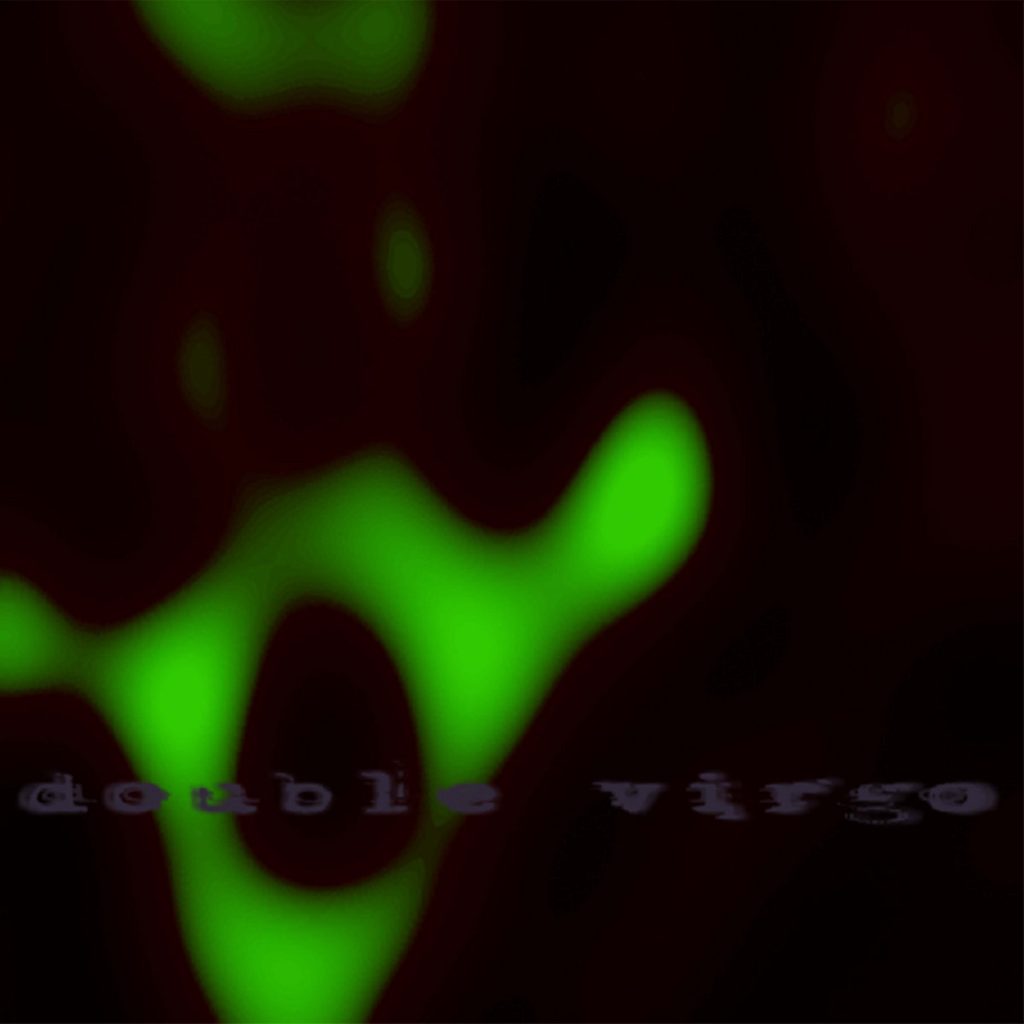 Album Review – Eros in the Bunker by Double Virgo
words by Dorien Medina (KCSB Digital Media Coordinator 22-23′)
I think the stars aligned when I found this album. On my first listen, I instantly loved it. I was obsessed with every melody, and loved how I could just swim in all the emotion. I'm at a place where I find myself appreciating it more than ever before, even after the countless listens. Time flies, but these songs have taken their sweet time in the back of my mind.
———
In an internet-frenzied world where music discovery has become easier than ever before, Double Virgo's mystique continues to pique the interests of even the most chronically-online music enthusiasts all over the internet. Their latest EP, Eros in the Bunker, represents an entirely new era of output for the London based duo, as they introduce technical polish onto their lo-fi, dreamy soundscape that draws inspiration from genres such as shoegaze, slacker rock, grunge, and hypnagogic pop—all without sacrificing the raw edge their cult following has grown attached to. Their most cinematic work to date, Eros in the Bunker is a glum, yet exciting glimpse into this mysteriously shrouded corner of artistically peculiar music that they inhabit online—a remarkable 5-song run where their fully realized sound is given a stage to reign in triumph in front of a larger audience.
There's no information to be found about Double Virgo's members, Jezmi Tarik and Sam Fenton, who are completely off the grid as far as online presence is concerned. It's ironic because their fanbase is the exact opposite, scouring the internet with one another in online communities in order to learn even the smallest morsels of info about their favorite musical duo. Also part of the even more experimental band, Bar Italia, Tarik and Fenton have crafted something more commercially-polished than their eccentric counterpart—though they are nowhere near what even the snobbiest internet-sleuth may deem "commercial".
Having released seven EPs within the past two years on small-scale streaming platforms such as Bandcamp, Eros in the Bunker is their first release as part of the esteemed producer Vegyn's record label, PLZ Make it Ruins, and signifies their foray into more accessible platforms such as Spotify and Apple Music. You might recognize Vegyn for his hand in producing songs for Frank Ocean's critically-acclaimed Blonde, and his proven expertise helps elevate Double Virgo's already realized sound into the highest heights they've had yet.
Despite being a part of the digital age, Eros in the Bunker feels very nostalgic. You can imagine hearing it amidst the static of an FM radio, waning in and out as you drive through the middle of nowhere. The fifteen-minute runtime is full of melancholy and angst, delivered through melodic guitar riffs reminiscent of angst-ridden sounds from the 90s and 2000s that harkens back to what some of us remember listening to at the time. A grand sense of longing is captured in this dark mosaic they've invited listeners to peer into, delivered through melodies that refuse to escape your head—whether because they're emotionally evocative or because they're simply that addicting to hear.
The first song, "No Sweat", features a hazy guitar riff that repeats for almost a minute before Tarik's vocals arrive, haunting listeners as their desire for any sort of voice is waiting to be granted. Their delivery is drowned in fatigue: the forlorn buildup, the pace at which words escape their mouths, and the entrancing heaviness that feels like you're listening while under the influence as they chauffeur you back to reality—the perfect way to set the tone for the EP. The drums are like the glue to every song, they loom in the background only ever pausing just to start up again, while the guitars oscillate through different layers. In "Centaurella 44" we even find elements of sampling and record-scratching mediating the fleeting vocals, reminiscent of earlier post-rock bands like Hood. Sharing vocal presence throughout Eros in the Bunker's entirety, Tarik and Fenton trade verses and choruses with each other as they embody a connection that must be antiquated between the two. Their instrumentation, and even their singing, swims in dream-like effects such as distortion, delay, and reverb, which cast Double Virgo into ethereal ground for disseminating their vulnerability with love and confusion. 
In "Kicked Out by Seven", their singing harmonizes with the guitars, sweeping in and out as brewing thoughts of confusion repeat within their shared psyche. As Tarik echoes over and over again, "wondering what you said, why can't you say it to me?", Fenton's verses show realization—brash recitation driven by the confidence his introspection has granted him. Double Virgo's choruses are harrowing, their desperation shines through the atmosphere of each song like headlights in the fog as Vegyn's aid in production fills them with warm incandescence. Every song is a heavily-textured personal letter straight from Tarik and Fenton. They approach confrontation through ballads of defeat, speaking directly to whoever they're writing the song for as the word "you" is sprinkled throughout, preceding each pensive thought. Eros in the Bunker is a last-resort for the duo, an effort to send one last message to whoever they wrote them for, as if they're well aware they've lost every other chance.
"Devil in the Dovetail" is one of the slowest burns they've introduced to their discography. As the brash guitar swarms in, Tarik's voice arrives with a dull whine, and each phase of the song slowly moves from one to the next as your patience is engrossed by the lead guitar's repetitive, bullish presence. When Fenton's voice arrives in the second half you realize how complementary the two are together, and you're reminded just how rewarding it is when a duo can fit so well with one another. Their sincerity holds so much synergy—musically, emotionally, you name it.
Eros in the Bunker concludes with "Chlorine", an amalgamation of their greatest strengths in sight of closure. Taking everything that makes each song shine, they marry it all together as this song takes on the highest highs and the lowest lows found on the entire project. Completely unique to their artistry is the ability to introduce so much dynamistism to their sound as they implement many different layers, effects, and song structures to house their dire lyrics. In "Chlorine", Fenton's verse finds unison alongside the project's most tranquil instrumental yet, until we're met with the analog hum of the guitar preceding the shoegaze-inspired chorus, which finds relief through a record-scratched sample and DAW-accomplished phaser effects. Where "No Sweat" established the heaviness of the project, "Chlorine" brings it to an alleviating close. This is their last-stand, a multifaceted arrangement that showcases their balance between different elements, and their ultimate refusal to fit into any specific subgenre.
Without a doubt, Eros in the Bunker is Double Virgo's greatest, most pronounced project yet. Rather than feeling limited by its size as an EP, the fifteen-minute runtime feels like the perfect length for a group of songs that begs you to sit down with it and relisten over and over again. It also helps that the five-song length allows it to feel as consistent as ever, which is a testament to how tight-knit the execution truly is. Although, where Tarik and Fenton may fall short is their lack of lyrical diversity, which has always consisted of crestfallen dialogue surrounded by meditative instrumentation. Their newest project is filled with subject matter typical to their name, however in a much more polished and dynamic way than ever before, whether to their benefit or detriment in the eyes of the beholder. There's a saying that goes, "those who get it, get it." In this project's case, those who get it, really get it. Listeners who enjoy any sort of music adjacent to Double Virgo's sound are given so much to love here, and those who don't, have something they may be able to write off as lyrically uninspired. In "Chlorine", Fenton sings "And I can say what you mean to me, but it would sound so cheap. Can we just stay?" as if he's completely aware how his lyrics may appear: dramatic, cliche, even juvenile, but none of that matters because Eros in the Bunker is birthed from a place that Tarik and Fenton have proven to be heartfelt. They know themselves that their lyrics are genuine, and they have created the perfect home for their vulnerability to reside. 
Double Virgo's mysteriousness is what has made their fanbase so inquisitive. With unconventional cover art, abstract song titles, and absent personal backgrounds, fans don't have a lot of information to go off of, which leads them to become so obsessive and imaginative about their artistic flair. Part of their deep allure is that they stray so far from commerciality in every way possible, their no-frills approach to creating music and pouring their hearts out has won the support of a fanbase that feels their passion. Beyond the music itself, they guide each listener to appreciate the aesthetics of their presentation—nothing else. Eros is the Greek term for love and desire, making Eros in the Bunker the most fitting name possible for their best project yet. Its hazy soundscape really sounds as if it's coming from a concrete bunker below, metaphoric for the deep melancholy that fights to make its way out for the world to finally hear. The significance of this project becomes very clear once the fifteen-minute runtime is up, and it gets clearer every time you listen—again, and again… and again.