Bandcamping in Self-Isolation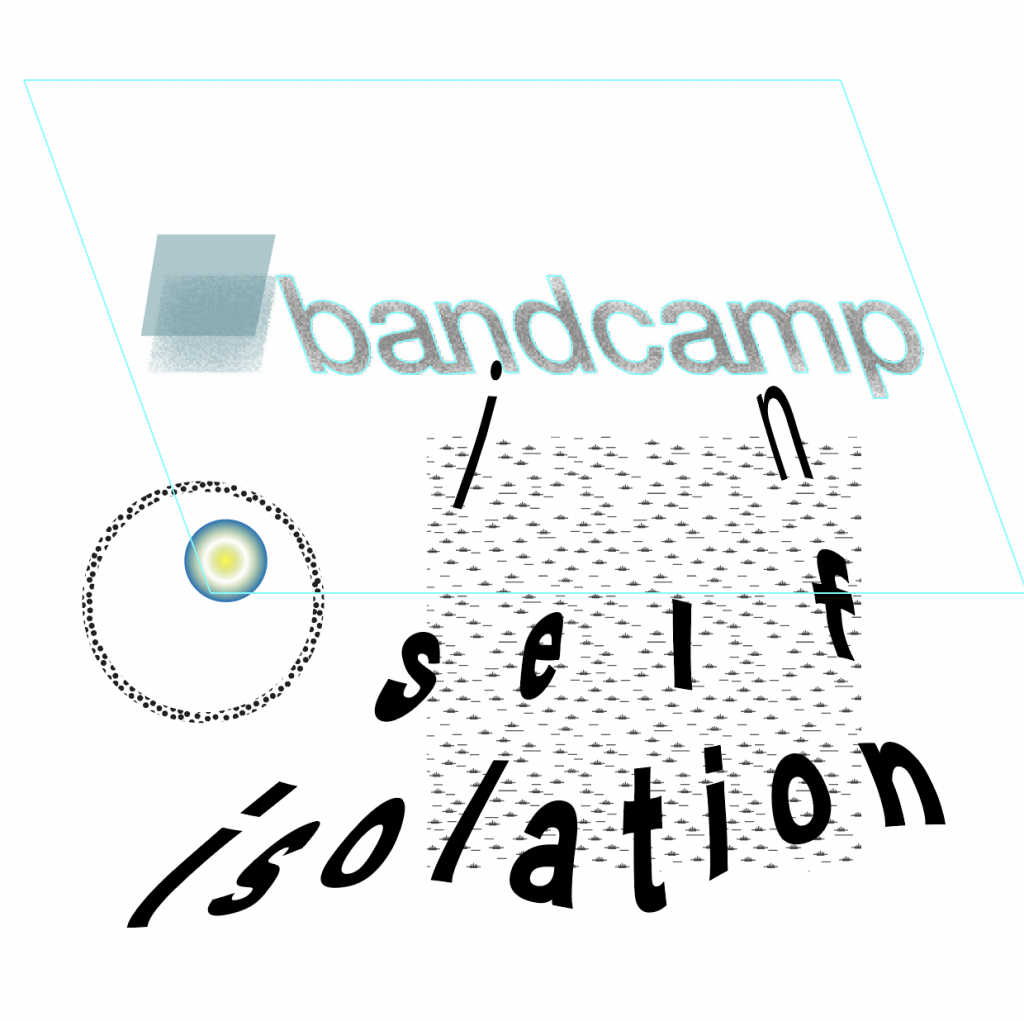 "Written by Matt McPherson aka Wane Lietoc, External Music Director and DJ of  Wane Lietoc Consumes the Bloghouse! and Lietoc's Krankcast
Currently, as I type this up, I have left Santa Barbara for self-quarantine south in Escondido. In these delicate times, KCSB, from community programmers to student leadership, is shifting in a multitude of manners. As I work remotely, my focus is shifting from extensive analysis of every promotional CD that makes its way into the Music Director office to that of cataloging new releases of note for our fabulous website, in addition to extrapolating my own relationship with music. For this inaugural piece, I've decided to recap my Friday night of purchasing on Bandcamp.
If you have not heard, Bandcamp is an "artist-friendly" platform that provides 85-90% of profits directly to musicians. On Friday, for 24 hours, they waived their fees so all proceeds would directly go to musicians. The site overflowed with traffic, as pages would barely load and shipping costs took ages to be calculated. The result was a smorgasbord of releases from artists, new and old that I'm recommending.
-Jefre Cantu-Ledesma has a unique ability to mend noisy shoegaze to the pop side of ambient music. Every release of his that I stumble my way into soothes and excites, even as it pushes to the edge of normal listening. The In Summer EP is one of Cantu-Ledesma's most thrilling works, taking ethereal ambient and watching it crumble under noise. Opening track, Love's Refrain, centers around reverb drenched guitars that recall early chillwave before the song takes a definitive left-turn at the halfway mark and begins to deteriorate. Sublime does not even describe the emotions. On the Echoing Green, released a year later on the wonderful indie imprint, Mexican Summer, finds Cantu-Ledesma tweaking the formula of In Summer. His ear for reverb saturation is intact, yet he's utilizing less noise in favor of vocals, pushing songs toward pop bliss. Yet, with compositions that stretch out for ages, songs wash over you and feel like a slow sunset on the horizon. All of his albums are currently "name your own price" on Bandcamp.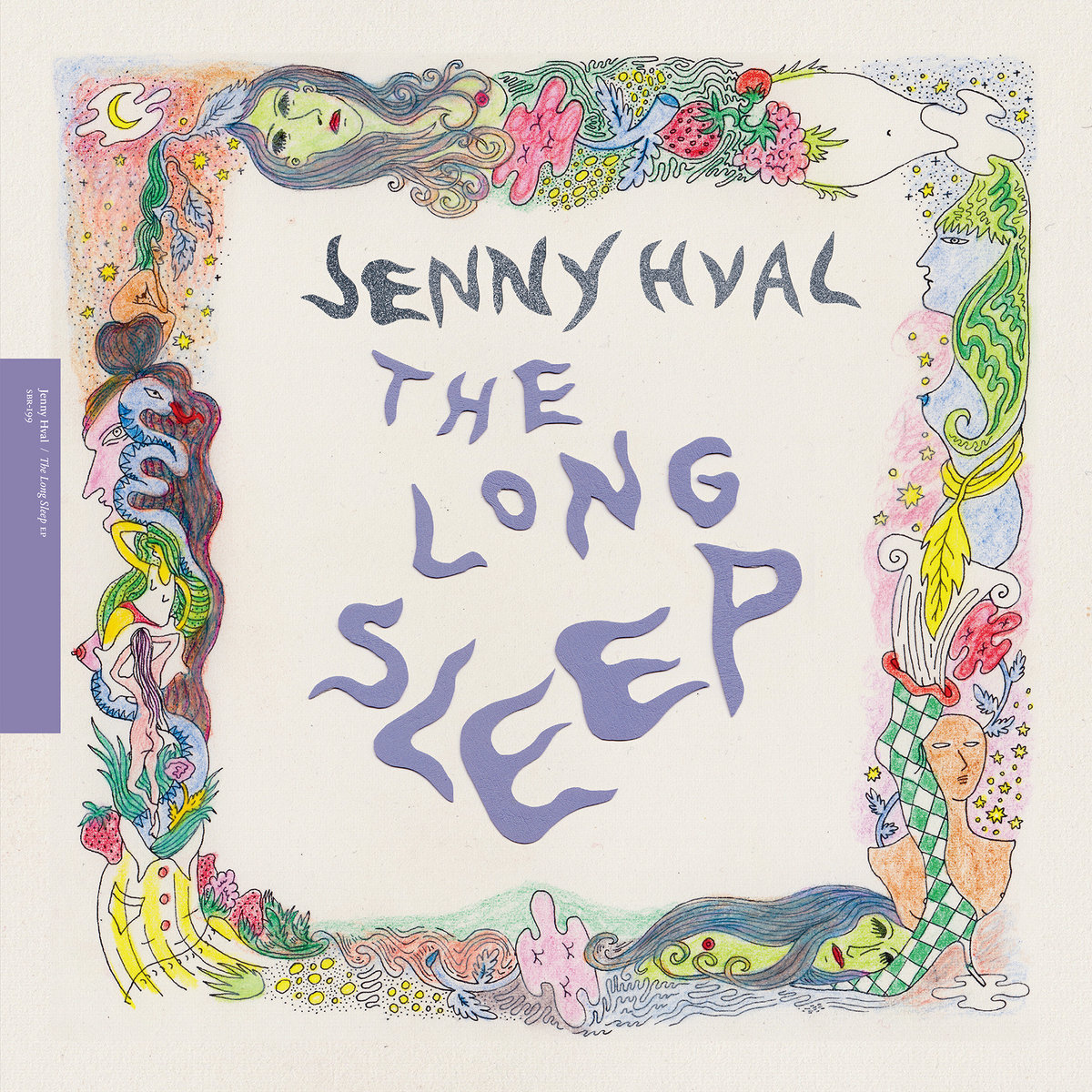 Jenny Hval makes hedonistic art pop with all the tender love and care you can provide to your homespun art film. I've loved her Sacred Bones albums immensely for their ability to balance sensual pop with social messages, but never had picked up The Long Sleep EP she put out in 2018, between two albums. Compared to the synth-pop of Blood Bitch or jungle-tinged EDM of The Practice of Love, Hval settles for jazzy, loungy pop complete with horns and "da-da-da-daaassss" that invite sensuality as much as intimacy. The title track is a particular highlight of Hval's output on this short EP, taking a synth drones, saxophone, and skeletal percussion to propel her voice to a dreamlike state that ebbs and flows in the same multicolored manner of new age stalwarts, Bitchin Bajas.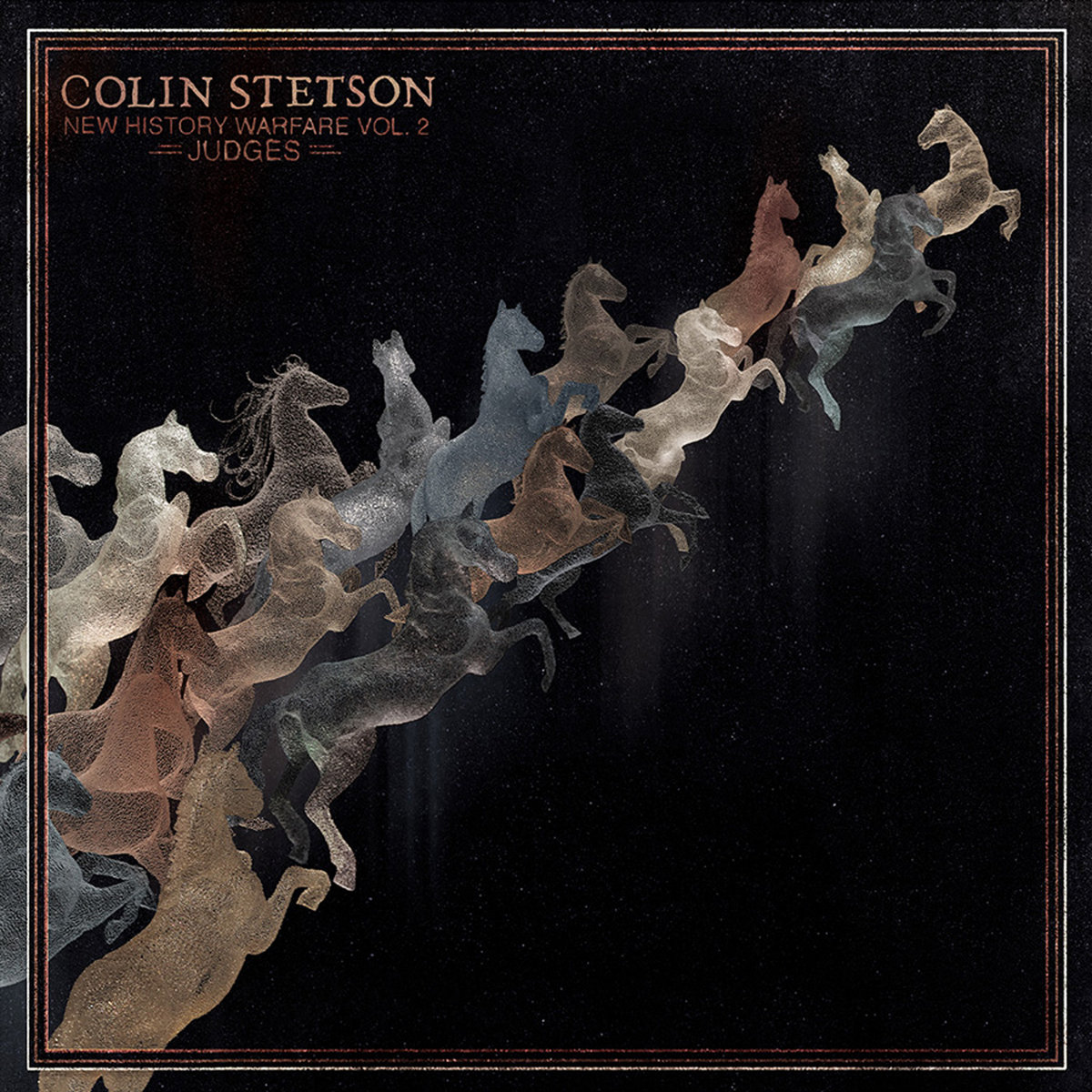 I could recommend anything from the Montreal-based Constellation Records, where experimental composition triumphs via collectivist efforts. Engineered by Godspeed You! Black Emperor/Silver Mt. Zion "bandleader" Efrim Menuck, New History Warfare Vol. 2: Judges is a jazz album that almost completely does away with the jazz towards detailed, highly crafted classic composition. As Stetson wails into his bass saxophone, completely mic'd up across his body, the compositions coming from just one man are turned into a cacophony of echoing, booming sound that builds in scope and scale. Stetson's 2011 jazz album might as well be a blueprint, as well as an outlier, for the past decade of experimental jazz that has been pouring out of Astral Spirits and International Anthem, among other fringes of Bandcamp. There's nothing that quite sounds like this.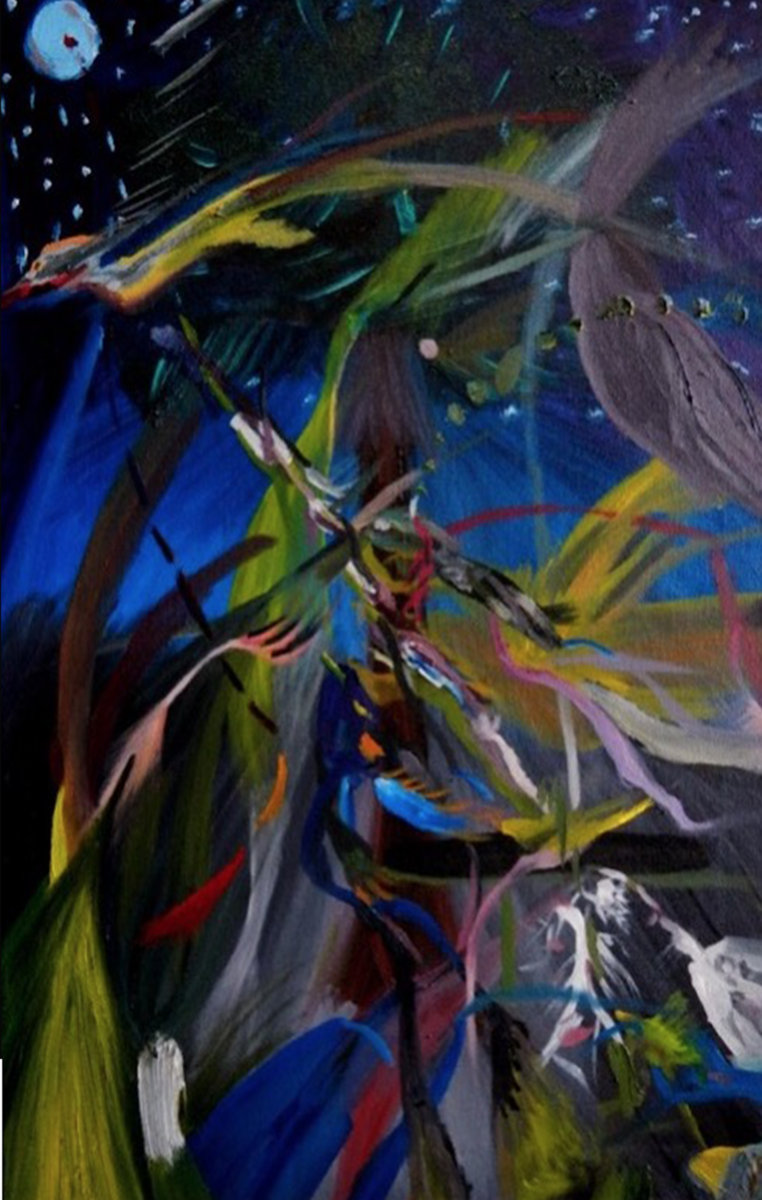 A friend of KCSB and one of the most prolific free-jazz saxophonists in the LA underground, Patrick Shiroishi's avant-saxophone is versatile, marathon-esque, and (dare I say) futuristic. It is why I had to pick up three tapes on top of last year's kick ass Komeshi Trio release. For versatility, I recommend El Sueño de Lilith, which is excellently split into two contrasting parts of sensual ambient and sax first, and urban noise in the latter. For long marathons sessions, check out his new CD or Eyes in the Dirt duo with Rob Magill. If you want to catch a glimpse of the sonic future, Borasisi (released on free jazz tape stalwart Astral Spirits) is required listening.
What I love about tapes is the distinctly personal power that artists are able to provide. The non-binary, multi-disciplinary artist, YATTA, brings their voice to the forefront of the WAHALA cassette released last year on PTP (Purple Tape Pedigree). Pitch-shifted vocals, field recordings, acapella hymnals, among others seek to blur any preconceptions of what constitutes a song. In fact, in YATTA's words, the album is best understood as "poetry…about being black, being trans, and being African on foreign land". Even still, "It's also about making jokes", as little snippets of conversations or one-liners provide levity and convey an empathetic core that is as expressive as it is fluid.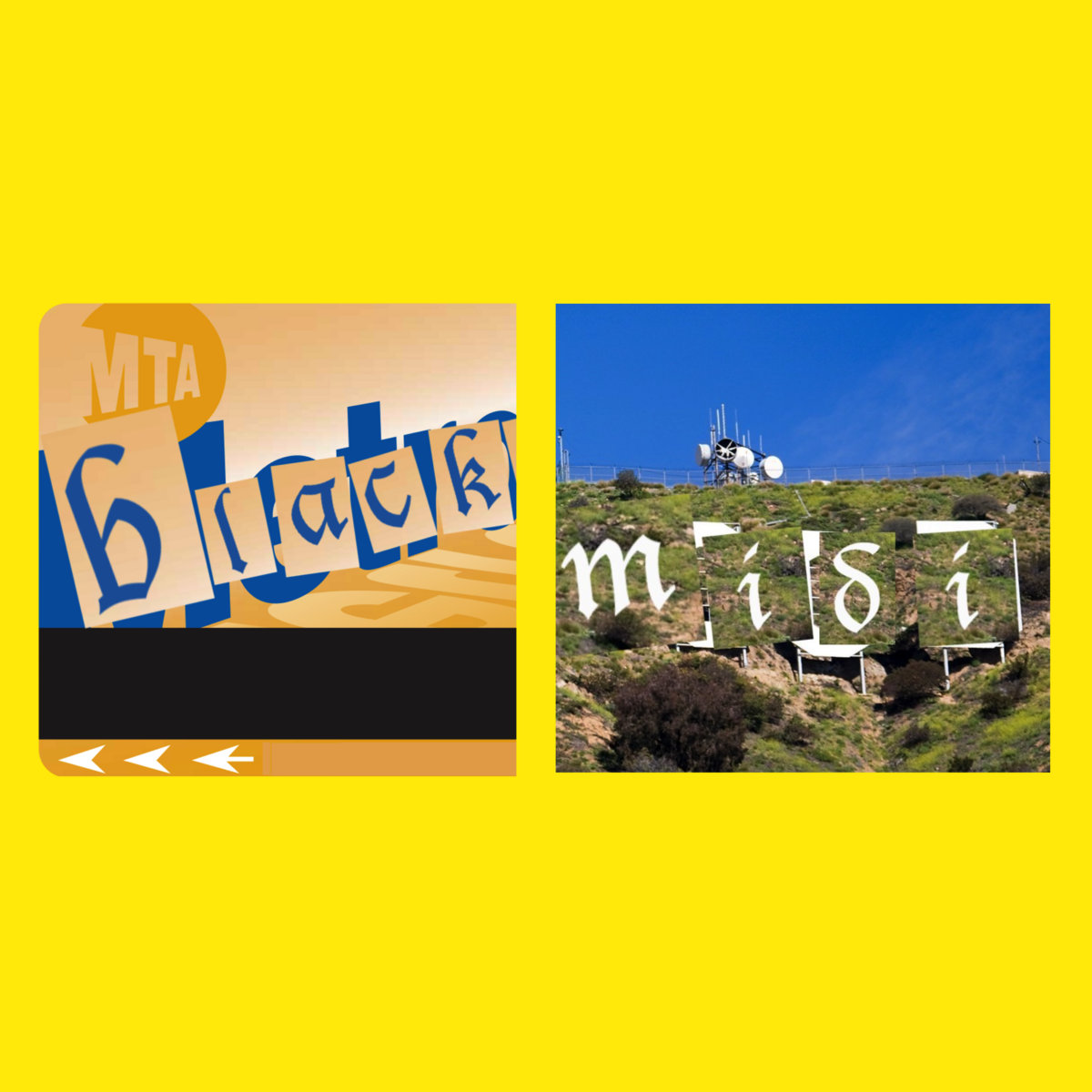 Before black midi exploded across music boards with their rollicking debut, Schlagenheim, they maintained a steady-low profile built off a cult-esque word of mouth about their live performances, where this band of 4 twenty year olds were given the freedom to try anything they wanted, from the no-wave funk that defined "bmbmbm" to rollicking post-hardcore of "Near DT, MI". Containing every track of their small library (including Sweater!), this surprise 16 track live album, curated from 6 different Soundboard shows in June and November of 2019, is required listening for anyone who missed their tour. Longer jam-outs, a cover of "Tequila", and even Houston rapper Fat Tony on bmbmbm(!) are only further proof that black midi's songs are always up-in-the-air and can change on the flip of a dime in a live setting. With no idea when the next album and only vague hints that they will continue to try any punk-adjacent sound they can carry, their surprise live album might just be the best blueprint for wherever they head next.
Last decade, Philadelphia quartet Hop Along released 3 stellar albums that balanced emo with forward thinking indie rock, pushing Frances Quinlan's heart-on-sleeve lyrics and delicate voice to the forefront, as every instrument lined up to carry the same power as her. Before I left IV, I had lent my copies of Get Disowned and Bark Your Head Off, Dog (I had a spare of this one!) to another KCSB programmer. Seeing as I've left with no chance to recapture them and I still want to revisit this incredible band, I've reordered Get Disowned, as memories of moshing to "Tibetan Pop Stars", crying to the break in "Diamond Mine", and trying to make a mental video of how Quinlan nailed "Laments" fill my head. Alongside it, will be Painted Shut, a listen I'm leaving to my walks around the block in the coming weeks.
Every Jim O'Rourke release on Chicago stalwart Drag City is supposedly a "pop album", but they are all closer to puzzle boxes. As he invokes Americana a la John Fahey or deconstructs 70s singer-songwriter rock, every album for the label is obsessively tinkered with, spacious recordings that are as easy to listen to as they are to become sucked into catching every meta-joke or reference. So, of course most of the catalog is sold out and not even available on streaming platforms. Nevertheless, his 38-minute orchestral pop piece, The Visitor, is available on CD and worth the purchase for its seamless quality. Guided by an acoustic guitar, the album recaptures the same energy of Bad Timing's manic "94 The Long Way", as layer upon layer of instrumentation is brought in. Yet, nothing is wasted and every instrument plays its part by becoming the main star for a brief moment before bowing out for the next. Every listen, you find something new.
Thanks to Marc Masters' terrific cheat sheet of upstanding experimental releases on Bandcamp, I stumbled into this bizarre, beautiful release of drone and field recordings from Steelworkers Park. As much of a listening exercise as it is a fully realized artistic endeavor, Steelworkers' Drone asks listeners to contemplate the ecological and sonic changes in the environments they traverse-something to consider along daily walks. Sadly, the boutique label that put out this release, Reserve Matinee, is currently and rightfully maintaining self-quarantine in Chicago and will be holding all orders until allowed to go outside. I wish them well in these times.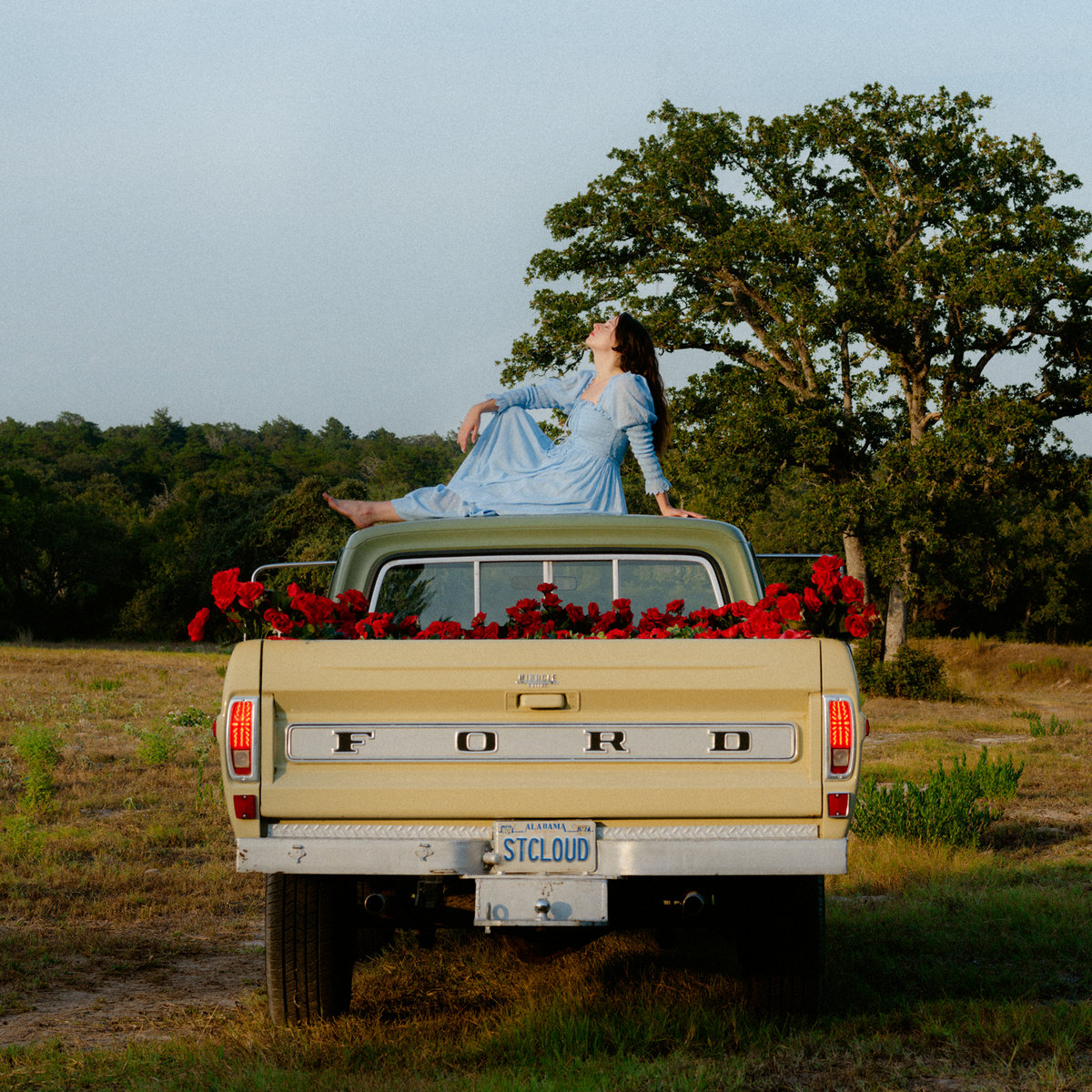 Yet another Philadelphia based artist, Katie Crutchfield, has been going strong with the Waxahatchee project for nearly a decade, with each release continuing to shift sounds and ideas. Every release of hers is dependable indie rock-aka it is the kind of music I've privately wept to in an Austin bar, as well as I unpack my room. Saint Cloud is leaps and bounds away from the DIY emotive punk of Cerulean Salt and it might just be a welcome standout from this year. For the first time, Crutchfield has embraced the southern country that has been tiptoed around yet never fully answered to. Singles "Fire" and "Lilacs" are immediate standouts with soaring harmonies and sing-a-long choruses that were made for a spring on the porch. When my pre-order CD arrives, I'll be standing out on my porch with a cool beverage in hand, hollering "If I'm a broken record, write it in the dustpan,". I haven't any reason why.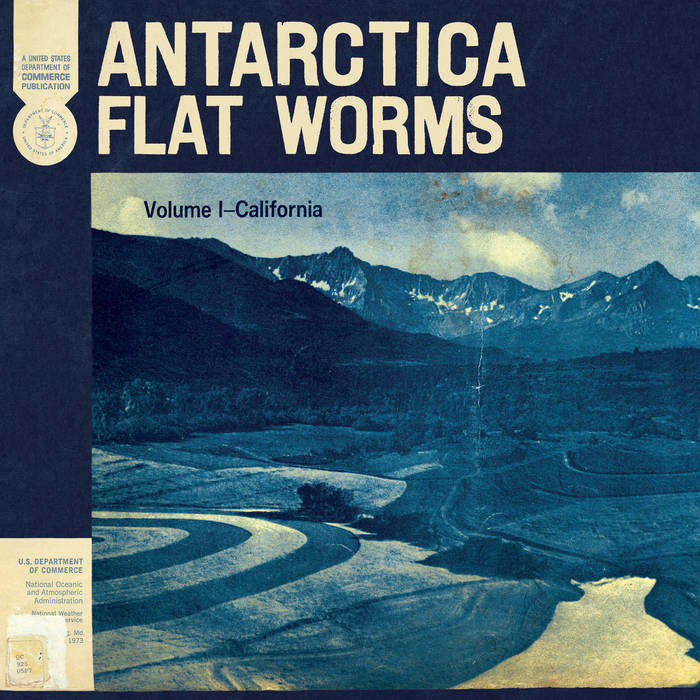 Also coming soon off of Drag City is the latest from Flat Worms, an act I've bought out of sheer curiosity based on Market Forces' excellent rhythm guitar and the lead singer's perfect "speak sing" of post-punk. Their upcoming psych tinged post-punk release, Antarctica, received the Steve Albini recording credit that immediately makes any release worth a listen. Expect an update in April.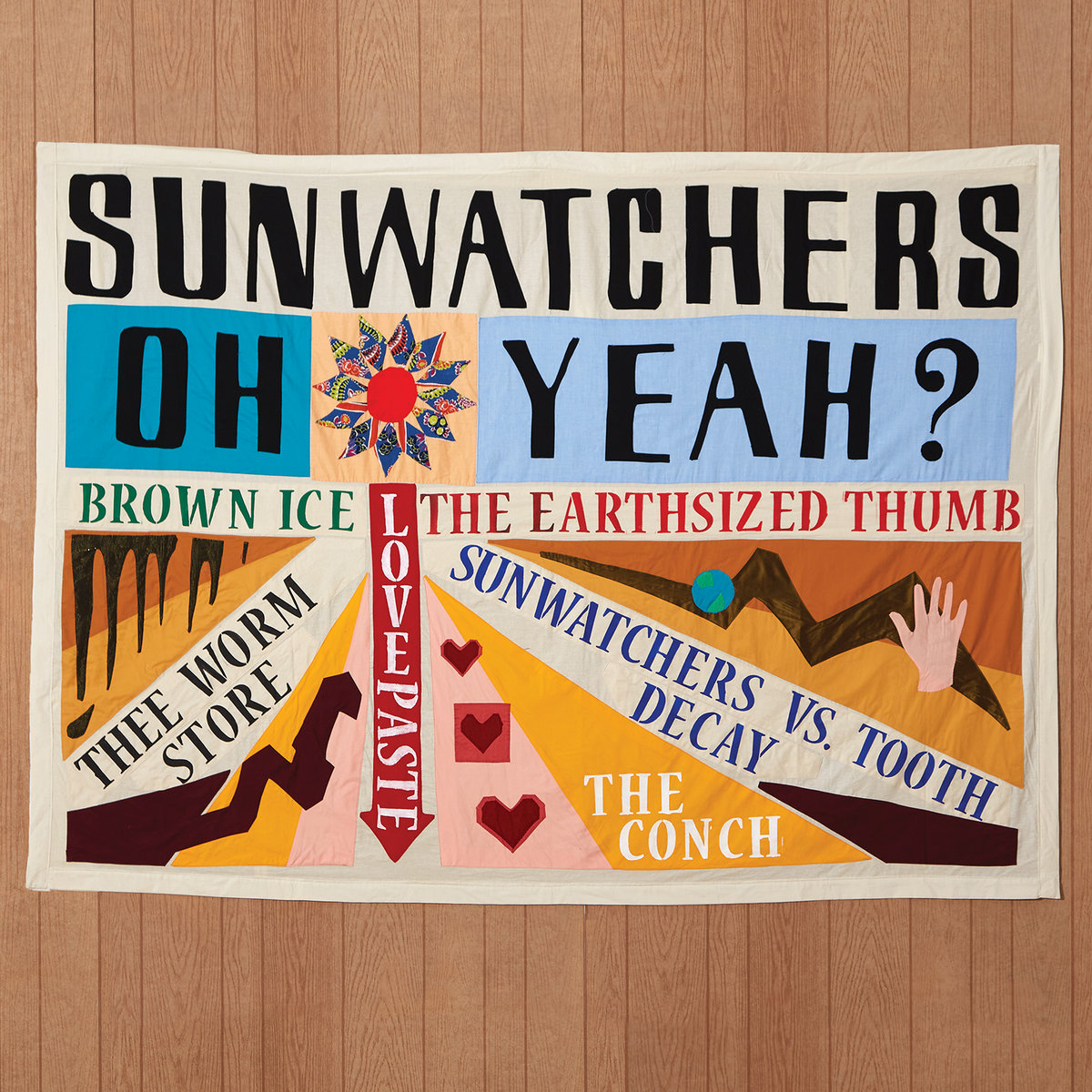 What was supposed to be the premiere live experience this April in Isla Vista, a headlining DIY show with Sunwatchers, has been postponed indefinitely. For now, I'm urging everyone to pick up any of Sunwatchers' rollicking releases. Their prog jazz fusion (tinted with only the finest of psych rock) may seem about 50 years dead on arrival, but it flourishes and is distinctly connected in a lineage of acts currently on the scene like Gong Gong Gong and 75 Dollar Bill. On their latest, Oh Yeah? (out April 10th), Sunwatchers go for broke on opening track "Sunwatchers vs. Tooth Decay", starting en media res with a burst of saxophone energy that quickly finds its place in the quartet's drums, keys, and guitar set-up. Even without any vocals, there's a distinctly political undercurrent in their "wink and nod" titles and devilish art that is as humorous as it is a call to arms. For when you need to dance kick all of your anger out, Oh Yeah? is the move.