KCSB-FM Wins Its First 'Best Radio Station' Vote in SB Indy Readers Poll!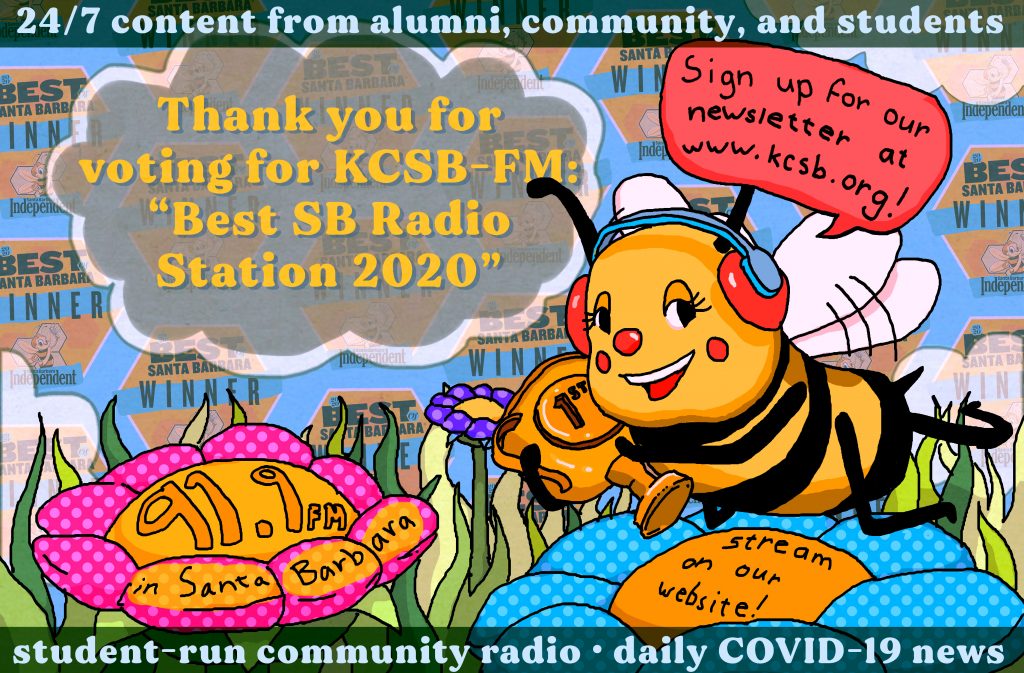 91.9 KCSB-FM has been voted "Best S.B. Radio Station" in this year's annual "Best of Santa Barbara 2020" survey of readers of the Santa Barbara Independent (out now on newsstands and online!).
Since the well-documented decline of the Santa Barbara News-Press, the Independent has become the most trusted print media organization in our community. This is the 33rd year of their "Best of Santa Barbara" contests and it is the first time KCSB-FM has prevailed in this category!
We're so proud of all of KCSB's student leaders, volunteer programmers, career staff, listener- and business-sponsors, and station alumni for making our independent media outlet into the accomplished multi-platform organization it is today.
Thank you to those of the more than 19,000 total voters who recognized KCSB-FM, the only full-power, noncommercial, freeform, public-access radio station in our region dedicated to the values of independent, grassroots, community-service broadcasting. This is truly an honor!

Sign up for KCSB's newsletters at the bottom of the home page of our website. We currently issue a monthly station newsletter, three weekly COVID-19 Updates for students in Isla Vista, and starting October 31st, a Saturday COVID-19 Update for the tri-county community.